Details

Published on Saturday, 16 February 2019 13:42
Written by editor
r1 ...




PAOV — Did you know Nestlé drains B.C. water at a cost of just $2.25 per million litres? Petition starter Maddy doesn't think it's right that big corporations like Nestlé can continue extracting precious resources at such low cost, while nearby Indigenous communities pay the price. If you agree, add your name.


Petitioning Nestle Canadian, Nestlé Waters Canada, Government of Canada
Nestle Canadian : Stop Nestlé from stealing water from Indigenous communities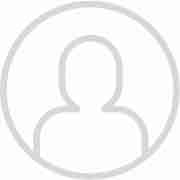 Petition by Maddy Dimakos
Etobicoke, Canada 28,652
Supporters

Sign now with a click

Most Canadian citizens have access to enough clean water to cook, clean, bathe and drink, however, in Indigenous communities throughout Canada, there is a lack of accessible clean water. Part of the reason for this is because large corporations like Nestlé have been given permission by the government to take water from these communities, leaving them with nothing.

For example, the Indigenous peoples who live near Kawkawa Lake in British Columbia are forced to restrict their water during droughts, but Nestlé is allowed to continue extracting precious water at the same rate.

For many years, Nestlé did not even pay to extract water from this lake until 2016, due to pressure from the citizens of this community. Since 2016, Nestlé has paid $2.25 per MILLION litres of water, which is very low compared to other provinces.

Most of us take water for granted however there are other Canadian citizens who do not have the access that we do. Sign this petition to help increase awareness for this issue, and stop large corporations from taking advantage of Indigenous communities.

Sign now with a click

Visit petition page

Change.org is proudly funded by people like you, PAOV. As a public benefit company, we rely on the contributions of ordinary people. Each contribution we receive means our small campaigns team of 3 right here in Canada can help people who start petitions win their campaigns. We believe in the voice of the people – that's why we built a platform that is 100% independent and available for everyone to create the change they want to see. Learn how you can support critical petitions by becoming a Change.org Member.



Want to change something?
Start a petition



The person (or organization) who started this petition is not affiliated with Change.org. Change.org did not create this petition and is not responsible for the petition content.



Unsubscribe from emails like this
Unsubscribe from all Change.org emails
s42> · Privacy policy
This email was sent by Change.org to s6, because you registered as a Change.org user on 01/09/2011. We'd love to hear from you! Send us feedback or contact us through our help centre.
Change.org · 548 Market St #29993, San Francisco, CA 94104-5401, USA