Details

Published on Sunday, 29 November -0001 18:00
Written by editor
Solidarity needed now

Dear Paov,

We awoke this morning to news that the RCMP is in the process of making arrests on Wet'suwet'en territory to clear a path for the Coastal GasLink pipeline. We're all worried for the land defenders' safety and outraged at Canada forcing Indigenous peoples off their lands once again.
"Wherever you are, those who stand with us, we need you now. We need you to take a stand and stand up and fight back against this kind of oppression against our people."
- Molly Wickham from Gidimt'en
Wet'suwet'en leadership has asked for solidarity actions across the country and there are already over a dozen organized. Find one near you at this
Facebook event
and if you don't see one in your community then gather some friends and plan one.
You can also use our calling tool to contact BC NDP cabinet ministers and let them know what you think about the ongoing colonial violence in Wet'suwet'en territory.
Click here to call
Photo from this morning in Gidimt'en clan territory on Wet'suwet'en yinta, where RCMP conducted an aggressive, pre-dawn raid. Six land defenders arrested.
(Photo: Jesse Winter)
Coastal GasLink would supply the LNG Canada facility in Kitimat. I can't shake the image of Premier Horgan and Prime Minister Trudeau grinning from ear to ear as they announced the company's investment, knowing full well this attack would be necessary to build their pet project.
Find an event near you now
Canada needs to recognize there are laws and governance systems that have been on these territories since long before first contact and have never been extinguished. Join us to show this country we won't stand for this any more.
For the climate,
We'll be sending you a pre-scheduled email alert later today with our latest publication. Usually, we don't make a habit of writing to you twice in one day, but we felt it was necessary with today's urgent events. It won't happen again and thanks for all you do.
Donate |r0.

We respect your privacy. The Wilderness Committee will never rent, sell, or trade our mailing lists.

People-powered wilderness preservation for a wild future.
Charitable Registration # 11929-3009-RR0001
Wilderness Committee
46 E. 6th Avenue
Vancouver, BC V5T 1J4
Canada
Add us to your address book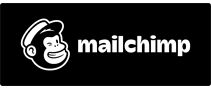 Twitter

Facebook
Instagram

Website