Details

Published on Sunday, 04 November 2018 15:22
Written by editor
r1 ...




PAOV — The CEOs of Google, Facebook, Apple and more have built cozy relationships with the Saudi Crown Prince, the same leader now suspected of being involved in the horrific murder of Washington Post columnist Jamal Khashoggi. Oren started this petition and needs your support to pressure these tech companies to speak out about Saudi Arabia's brutality, and renounce their support for the Saudi Crown Prince.


Petitioning Mark Zuckerberg, Bill Gates, Jeff Bezos, Peter Thiel, Marc Andreessen, Sam Altman, Vinod Khosla, Alex Karp, Satya Narayana Nadella, Sal Khan, Sundar Pichai, Tim Cook, Richard Branson, Rony Abovitz,...
Tech leaders: Renounce support for Saudi Crown Prince MBS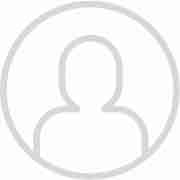 Petition by Oren Shklarsky
San Francisco, CA 5,271
Supporters

Sign now with a click

Business leaders who posed for photos with the Saudi Crown Prince need to publicly renounce their support for MBS and reject Saudi investment.
As customers and employees of Google, Facebook, Apple, Microsoft, Amazon, Cisco, Magic Leap, Oculus, and Virgin, we call on you to renounce your association with MBS and his regime.
The torture, murder, and dismemberment of Washington Post columnist Jamal Khashoggi is the latest in a long history of Saudi atrocities that are inconsistent with American values, international norms, and basic morality.
MBS wooed American leaders with rhetoric about reform and modernization. Those who fell for his promises and superficial reforms must now hold him responsible for his regime's barbaric actions. If you posed for a photo with the Saudi Crown Prince, you endorsed him and his regime; you emboldened them in their crimes. If you believed he is a reformist and wanted to support progress, now is your window to clarify where you stand.
Tweet or publicly state that you renounce the photo and repudiate your association with the Saudi regime.

r0 ·
s42> ·
Privacy policy
This email was sent by Change.org to s6, because you registered as a Change.org user on 01/09/2011. We'd love to hear from you! Send us feedback or contact us through our help centre.
Change.org · 548 Market St #29993, San Francisco, CA 94104-5401, USA