Details

Published on Tuesday, 04 December 2018 15:04
Written by editor
r1 ...




PAOV — "These people are fighting for their lives, they shouldn't need to worry about their finances too." When Canadians get sick, the government provides only 15 weeks of support. Beyond that, those who are ill, and their families, are left to manage extra costs and shrinking incomes on their own. Nancy is experiencing this first hand right now, after her husband was diagnosed with stage 3 cancer. She's calling on the government to increase its sick leave provision, specifically for serious illnesses. If you agree, add your name.


Petitioning Patty Hajdu, Justin Trudeau
Patty Hajdu: Increase Sick Benefits in Canada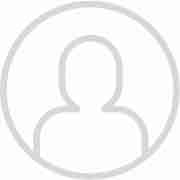 Petition by Nancy Waite
Hamilton, Canada 910
Supporters

Sign now with a click

Currently in Canada, our government supports new parents with up to 18 months of parental leave when they have a baby. That's Employment Insurance that can be taken by the mother or split between both parents. We are fortunate to live in such a progressive society! However,
when we get sick, our government will only support us for a maximum of 15 weeks.
It's something many people don't realize until they need it. I discovered our system's shortcomings when my husband of 24 years was recently diagnosed with stage 3 esophageal cancer. He doesn't have income coverage through work, so we're now left in a position of trying to maintain work schedules while juggling treatment, extra costs and shrinking incomes.
We wanted to be together until we were having wheelchair races in our nursing home, but now we're stuck planning for an uncertain future with this added stress.
We aren't the only ones experiencing this.
Our workforce is changing; many people work shorter contracts, moving frequently from job to job, often without benefits.
Our government needs to increase the sick leave provision, specifically on serious illnesses such as cancer, multiple sclerosis, heart disease, and other serious diagnoses.
These people are fighting for their lives, they shouldn't need to worry about their finances too.

Sign now with a click

Visit petition page
Change.org is proudly funded by people like you, PAOV.
As a public benefit company, we rely on the generosity of ordinary people – rather than making money from government funding or annoying ads. Each contribution we receive means our small team right here in Canada can help Petition Starters win their campaigns.
We believe in the voice of the people – that's why we built a platform that is 100% independent and available for everyone to create the change they want to see.



Want to change something?
Start a petition



The person (or organization) who started this petition is not affiliated with Change.org. Change.org did not create this petition and is not responsible for the petition content.



Unsubscribe from emails like this
Unsubscribe from all Change.org emails
s42> · Privacy policy
This email was sent by Change.org to s6, because you registered as a Change.org user on 01/09/2011. We'd love to hear from you! Send us feedback or contact us through our help centre.
Change.org · 548 Market St #29993, San Francisco, CA 94104-5401, USA