Details

Published on Sunday, 06 January 2019 15:24
Written by editor
r1 ...




PAOV — The federal government made a commitment to lower greenhouse gases by 30% by 2020, but at our current rate, we won't make it. Ontario recently cancelled its cap-and-trade program, which forced large companies to purchase allowances for their carbon emissions. Aaron believes the program is a crucial component of Canada's ability to meet its greenhouse gas reduction commitments. He's urging Ontario to bring back cap-and-trade "for the better of Ontario and Canada as a whole." If you agree, add your name.


Petitioning Doug Ford Of the PC Party Of Ontario
Bring Cap and Trade back to Ontario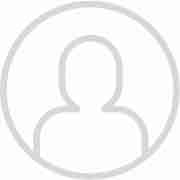 Petition by Aaron Crozier
Canada 770
Supporters

Sign now with a click

Carbon Emissions and air pollution are big problems surrounding not just Ontario, but Canada as a whole. In 2016, the Federal Government of Canada made a commitment to lower their greenhouse gases by 30% by 2020. But at our current rate, we won't make it. And the PC party of Ontario isn't helping by removing the "Cap and Trade" program. The program taxes the amount of greenhouse gasses enterprises let into the air, so the more, harmful, greenhouse gasses an enterprise releases, the more they have to pay to the government.
The "Cap and Trade" program was successful at lowering the greenhouse gasses made by large enterprises. However with the removal of it, Canada will begin falling even further behind their reductions that the Federal Government agreed to. We believe that the Cap and Trade program is very important to those reduction levels that we wanted to get to, so we believe it needs to return, for the better of Ontario, and Canada as a whole.

Sign now with a click

Visit petition page
Change.org is proudly funded by people like you, PAOV.
As a public benefit company, we rely on the generosity of ordinary people – rather than making money from government funding or annoying ads. Each contribution we receive means our small team right here in Canada can help Petition Starters win their campaigns.
We believe in the voice of the people – that's why we built a platform that is 100% independent and available for everyone to create the change they want to see.



Want to change something?
Start a petition



The person (or organization) who started this petition is not affiliated with Change.org. Change.org did not create this petition and is not responsible for the petition content.



Unsubscribe from emails like this
Unsubscribe from all Change.org emails
s42> · Privacy policy
This email was sent by Change.org to s6, because you registered as a Change.org user on 01/09/2011. We'd love to hear from you! Send us feedback or contact us through our help centre.
Change.org · 548 Market St #29993, San Francisco, CA 94104-5401, USA