Details

Published on Monday, 21 January 2019 15:04
Written by editor
r1 ...




PAOV — Amid serious fears for BC's wild salmon population, petition starter Catriona is calling for increased oversight of the province's fish farms. She believes improper waste management from the farms and the spread of the dangerous piscine reovirus will further endanger the wild salmon which play a critical role in the survival of countless other marine life. You can show your support by adding your name.


Petitioning BC Ministry of Agriculture, Fisheries and oceans Canada
BC Ministry of Agriculture: Increase Government Oversight of Fish Farms in BC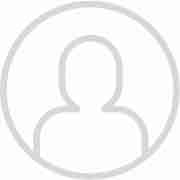 Petition by Catriona Aikman
Vancouver, Canada 691
Supporters

Sign now with a click

Problem
1. The spread of Piscine Reovirus, a disease that is potentially a causative agent of an often fatal condition, Heart & Skeletal Muscle Inflammation (HSMI) that has infected a large percentage of the wild salmon population in BC.
2. Improper biological waste management of effluent pipes allowing infected/unsanitized offal to be disposed of into many wild salmons' migratory paths, allowing for more parasites & diseases (Such as HSMI) to be spread along with disrupting the ecosystem.
3. Misuse/overuse of antibiotics potentially resulting in rapid adaptation of bacterial resistance to antibiotics making certain strains less treatable.
Solutions
More oversight of fish farms & fish processing plants in BC & legislation/regulation, transforming aquaculture into a land-based industry (Ex. Kuterra fish farming facility), and using ocean-based closed pens that don't allow for interaction with the environment.
Fish are a necessary component of BC's economy & ecosystem, from small, family owned businesses to multi-national corporations, & the mismanagement of this industry is short-sighted & will result in endangerment of BC's natural biome.

Sign now with a click

Visit petition page

Change.org is proudly funded by people like you, PAOV. As a public benefit company, we rely on the contributions of ordinary people. Each contribution we receive means our small campaigns team of 3 right here in Canada can help people who start petitions win their campaigns. We believe in the voice of the people – that's why we built a platform that is 100% independent and available for everyone to create the change they want to see. Learn how you can support critical petitions by becoming a Change.org Member.



Want to change something?
Start a petition



The person (or organization) who started this petition is not affiliated with Change.org. Change.org did not create this petition and is not responsible for the petition content.



Unsubscribe from emails like this
Unsubscribe from all Change.org emails
s42> · Privacy policy
This email was sent by Change.org to s6, because you registered as a Change.org user on 01/09/2011. We'd love to hear from you! Send us feedback or contact us through our help centre.
Change.org · 548 Market St #29993, San Francisco, CA 94104-5401, USA