Details

Published on Thursday, 24 January 2019 15:22
Written by editor
r1 ...




PAOV — Ontario's PC government just announced the end of free tuition for low-income students and terminated the 6-month interest-free grace period after graduation, changes that will impact thousands of students who rely on this support to gain an education. More than 200,000 people believe that cuts to OSAP only hurt those who most need help — if you agree, add your name.


Petitioning Doug Ford
.@fordnation: Stop Doug Ford's Cuts to OSAP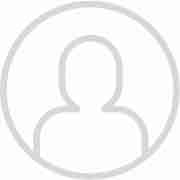 Petition by R G
Toronto, Canada 200,151
Supporters

Sign now with a click

As some of you may know Doug Ford is slashing the grace period of OSAP. The government's decision to charge interest right away, to do away with the grace period, is completely appalling. New graduates need time to get on their feet. It's clear the government see students as a source of income, when in fact students are the future of our province. This petition is to make sure that the government knows what is important and that they are really "for the people".
#WeAreTheStudents

Sign now with a click

Visit petition page

Change.org is proudly funded by people like you, PAOV. As a public benefit company, we rely on the contributions of ordinary people. Each contribution we receive means our small campaigns team of 3 right here in Canada can help people who start petitions win their campaigns. We believe in the voice of the people – that's why we built a platform that is 100% independent and available for everyone to create the change they want to see. Learn how you can support critical petitions by becoming a Change.org Member.



Want to change something?
Start a petition



The person (or organization) who started this petition is not affiliated with Change.org. Change.org did not create this petition and is not responsible for the petition content.



Unsubscribe from emails like this
Unsubscribe from all Change.org emails
s42> · Privacy policy
This email was sent by Change.org to s6, because you registered as a Change.org user on 01/09/2011. We'd love to hear from you! Send us feedback or contact us through our help centre.
Change.org · 548 Market St #29993, San Francisco, CA 94104-5401, USA