Details

Published on Monday, 04 February 2019 13:14
Written by editor
body.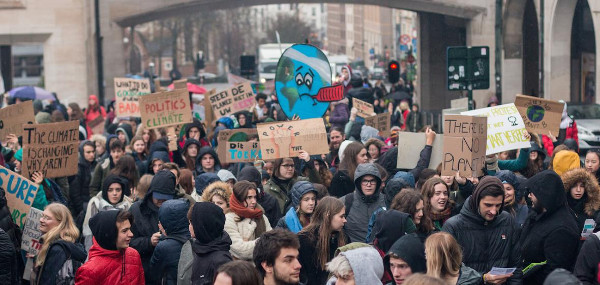 A Supreme Court ruling this week says bankrupt oil companies have to pay for environmental cleanup before paying off debt.
When Alberta-based Redwater Energy Corporation went bankrupt in 2015, the company's bankruptcy trustee tried to repay its $5-million debt back to its bank, leaving abandoned wells to the Orphan Well Association (OWA), an industry-owned association, to clean up.
When the Alberta Energy Regulator, also an industry-controlled body, said Redwater could not ignore its environmental responsibilities, the company took its case to court, arguing federal bankruptcy laws took precedence over provincial laws.
This week's Supreme Court ruling in the Redwater case prevents bankrupt or insolvent companies from walking away from environmental obligations.
The top court's decision is a "big deal," writes
David Climenhaga
. Had the court ruled in favour of Redwater, "it would have opened the door to an effective strategy for fossil fuel extraction companies to walk away from the costs of cleaning up after themselves and dump billions of dollars in liabilities into the laps of provincial taxpayers," he says.
But the ruling doesn't change the bigger picture. The province still has more than 80,000 inactive oil and gas wells, facilities, and pipelines as well as 1.4 trillion litres in fluid oils and tailings, says an analyst with the Calgary-based Pembina Institute. The total cleanup cost is at least $57 billion, though many contest that figure's accuracy.
In other environment news this week, read
Lois Ross
's column on massive climate demonstrations in Europe, and
David Suzuki
's review of Canada's new food guide, which promotes a diet good for people and the planet.
Can you afford $1/month to support rabble? Click here!
TOP CONTENT THIS WEEK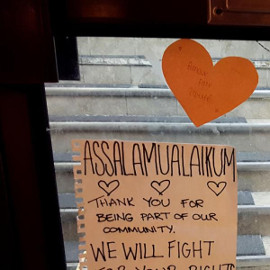 January 29 marked the one-year anniversary of the Quebec mosque massacre, in which six people were murdered and 19 were injured during evening prayers. Just one day before the anniversary, a 16-year-old was arraigned in Ontario on charges related to terrorism.
Karl Nerenberg
unravels the complexities of what our national security apparatus considers 'terrorism' and cautions politicians and the media against panicked reporting. And in her column,
Monia Mazigh
points to the role of Islamophobia in setting a double standard for the application of terrorism legislation in Canada.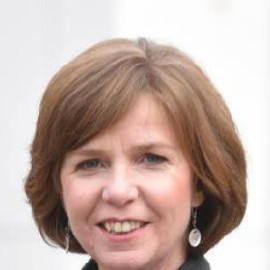 NDP candidate
Sheila Malcolmson
won a crucial B.C. byelection by nearly 10 points on January 30, securing stability for the province's NDP minority government. But as Karl Nerenberg reports, the result has implications for political punditry, too. Just prior to the election, a poll had predicted the Liberal candidate would win the race. Their prediction was off by 23 percentage points, prompting Nerenberg to wonder if, during an election year, polls will be able to accurately tell the federal political story.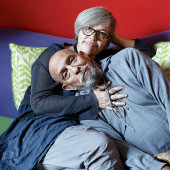 Our "Pro Bono" legal column launched a three-part series on medically assisted death this week. The series chronicles the history of the legal battle to get medical assistance in death (MAID) legislation passed and columnist Celia Chandler's personal experience with assisted dying, in the wake of her partner's diagnosis of a terminal illness and medically-assisted death on November 19. Read parts
one
,
two
, and
three
.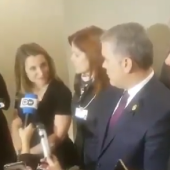 Brent Patterson writes that the Trudeau government has played a key role in supporting an attempted coup in Venezuela while also presenting itself as a facilitator with the Lima group to resolve the political crisis it has helped exacerbate. On rabble radio, Canadian activists talk about the coup in Venezuela and debunk some of the reasons our government is declaring it a righteous act.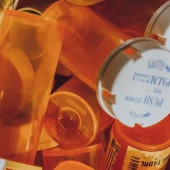 News from our In Cahoots partners:

Upstream and the

recent research into opioid users, overdose victims, and opioid deaths is shedding light on this problem from a population level.
HEU expresses its deep concern at the situation that unfolded earlier this month at the Gidimt'en gate in the traditional territory of the Wet'suwet'en people.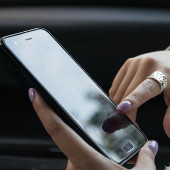 And more! Here are the top five items of interest on rabble this week!
1. Homelessness requires
a state-of-emergency response
.
2. Isn't it time to
curb the danger posed by heavy trucks
on Toronto's streets?
3. Canada ignores the national security threat
posed by violence against women
.
4. A UCP candidate
learns a lesson of biblical proportions
following her erroneous $50,000 carbon tax claim.
5. Introducing our new Jack Layton Fellow,
Olivia Robinson
.
Please donate to support rabble. Click here.
rabble.ca