Details

Published on Monday, 04 February 2019 16:42
Written by editor
r1 ...




PAOV — A purge of LGBT people in Chechnya is accelerating and your voice can help make sure this atrocity is not ignored by world leaders. In recent days, government officials have detained 40 LGBT people. Horrifying reports describe the murder of two LGBT people — tortured to death by police. Now thousands of people are calling for an investigation into the murder and torture of LGBT people in Chechnya. Will you add your signature to help this world-wide call for justice?


Petitioning Prosecutor General of Russia
Russia Prosecutor General, investigate mass murder and torture of #LGBT people in #Chechnya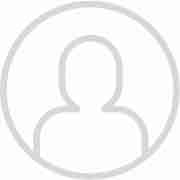 Petition by Игорь Я.
Республика Алтай, Россия 210,234
Supporters

Sign now with a click

Over a hundred men have been rounded up in Chechnya recently, subjected to humiliation and torture, solely upon suspicion of being gay.
Media suspects mass murders. At this point three men have been confirmed as killed. Early in April Novaya Gazeta published two articles, "Honor Killings" and "Reprisals Against Chechen Gays", in which a witness stated,
"the detained were tortured, violated with a bottle, electrocuted. Some were beaten nearly to death and returned to their relatives like a sack of bones. I definitely know of two deaths…"
According to the same paper, the "gay hunt" is being carried out by local law enforcement as a "prophylactic" measure. Targets for such "prophylactics" in Chechnya are many: the use of alcohol and light narcotics, extramarital sexual relationships, "incorrect" appearance, suspicion of extremism, even just traffic violations. This time the cause is an issue that locals traditionally don't speak about. Those close to the killed haven't come forward to authorities, fearing their families could be "shamed," and also because of unofficial support for "honor killings" on the part of authorities themselves.
We demand a full investigation of all the facts about unlawful repression in Chechnya of LGBT population, punishment for the guilty parties and an end to the practice of extra-judicial violence and killings in the republic.
Sign now!

Sign now with a click

Visit petition page

Change.org is proudly funded by people like you, PAOV. As a public benefit company, we rely on the contributions of ordinary people. Each contribution we receive means our small campaigns team of 3 right here in Canada can help people who start petitions win their campaigns. We believe in the voice of the people – that's why we built a platform that is 100% independent and available for everyone to create the change they want to see. Learn how you can support critical petitions by becoming a Change.org Member.


Want to change something?
Start a petition



The person (or organization) who started this petition is not affiliated with Change.org. Change.org did not create this petition and is not responsible for the petition content.



Unsubscribe from emails like this
Unsubscribe from all Change.org emails
s42> · Privacy policy
This email was sent by Change.org to s6, because you registered as a Change.org user on 01/09/2011. We'd love to hear from you! Send us feedback or contact us through our help centre.
Change.org · 548 Market St #29993, San Francisco, CA 94104-5401, USA