Details

Published on Thursday, 07 February 2019 15:22
Written by editor
r1 ...




PAOV — Maryam is 5 months old and her life is slipping away. She has spinal muscular atrophy (SMA), a disease that kills most babies within two years. A drug called Spinraza could greatly increase her chances of survival but the drugmaker, Biogen, has set an enormous price tag on the life-saving drug. Maryam's parents are asking for your help to save her life — you can join them in urging Biogen to make this drug accessible to Maryam and more children like her.


Petitioning Biogen Idec, NHS, National Institute, National Institute of Care and Excellence
Help those like my daughter access life-changing drug on the NHS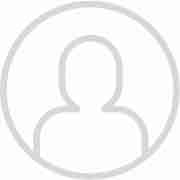 Petition by Shakil Malji
United Kingdom 237,854
Supporters

Sign now with a click

My name is Shakil and my wife and I have a beautiful five month old daughter named Maryam who has been diagnosed with Type 1 SMA (Spinal Muscular Atrophy). It causes progressive muscular weakness and loss of movement due to muscle wasting.
It breaks our heart to see Maryam deteriorate. Babies with this condition do not tend to live past 2 years of age unless treated with specific drugs. One of these is called Spinraza - but it was not approved by the NHS -
despite it showing great results and being available in Scotland.
Our son Abdullah who died at the age of 1 with the same disease was part of a trial by Biogen for a drug named Spinraza. This trial led to successful results and has been rolled to NHS Scotland but not to NHS England. Partly, this is due to the cost of the drug which Biogen set.
That's why I'm calling on Biogen, NICE and the NHS to work together to make this life-changing drug available to those in need.
This drug can help not just Maryam's quality of life but many other children suffering from this rare disease in the UK.It would mean the world to us if you could sign this petition to help put pressure on those companies involved to get past any issues and provide this drug on the NHS and we appeal to Biogen and NICE in the name of Maryam and all the other innocent children that are suffering from this terrible disease to please come together to work for a solution to get this much needed drug on the NHS in England.

Sign now with a click

Visit petition page

Change.org is proudly funded by people like you, PAOV. As a public benefit company, we rely on the contributions of ordinary people. Each contribution we receive means our small campaigns team of 3 right here in Canada can help people who start petitions win their campaigns. We believe in the voice of the people – that's why we built a platform that is 100% independent and available for everyone to create the change they want to see. Learn how you can support critical petitions by becoming a Change.org Member.


Want to change something?
Start a petition



The person (or organization) who started this petition is not affiliated with Change.org. Change.org did not create this petition and is not responsible for the petition content.



Unsubscribe from emails like this
Unsubscribe from all Change.org emails
s42> · Privacy policy
This email was sent by Change.org to s6, because you registered as a Change.org user on 01/09/2011. We'd love to hear from you! Send us feedback or contact us through our help centre.
Change.org · 548 Market St #29993, San Francisco, CA 94104-5401, USA