Details

Published on Monday, 11 March 2019 15:42
Written by editor
body.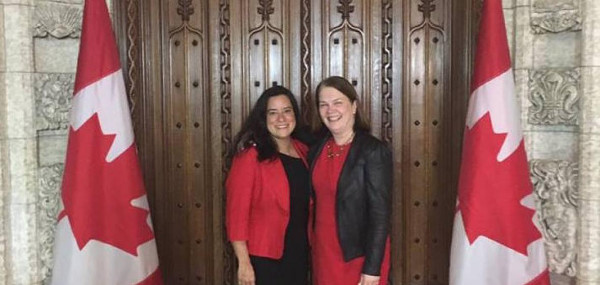 Another week, another round of political posturing in the ongoing SNC-Lavalin scandal. We'll cut to the chase.
This week, we heard Gerald Butts, former PMO adviser, testify before the House of Commons. Then, Trudeau held a press conference on Thursday morning, which in typical fashion featured coded and qualifying language. His acknowledgement that he has "lessons to learn" can still be taken as an admission of error, writes politics reporter
Karl Nerenberg
. But the Trudeau administration likely knew better from the get-go, contends
Ed Finn
. Job losses are a flimsy excuse.
However it shakes out, the SNC-Lavalin scandal will not be without lasting effect. Allegations of corruption and interference in the judiciary have emboldened the Conservative opposition, writes
Duncan Cameron
. And
Ole Hendrickson
contends that through the scandal, Canadians have caught a glimpse of the "real Canada." That is, "the hidden world of corporate influence on government decision-making." David Suzuki connects the dots further, drawing links between corporate corruption, climate change and the concrete business. The question of how to counter the corporate capture of our public institutions that Suzuki and Hendrickson both highlight extends beyond any given electoral cycle or party.
But here's the thing. As
Susan Wright
points out, the scandal has been a major distraction during a decisive election year. And without more information or evidence, it's more or less spectacle.
Think back to the 2015 federal election, in which Trudeau promised "sunny ways" and a feminist revolution -- or at least gender parity in politics. Instead, he's brought us the same ol' boys club, writes
Monia Mazigh
. That his party has failed to deliver on nearly every other progressive promise it campaigned on -- from electoral reform to a full repeal of C-51 -- is no secret.
With that in mind, SNC-Lavalin won't be the end of Trudeau. His failure to implement progressive policies will be. Read
David Climenhaga
on how pharmacare could've offered Trudeau an opportunity to shift attention -- and help Canadians in the process.
Many voters remain staunch in their support for truly progressive policies and ideas, regardless of what pundits and pollsters seem to think, reports
Alex Cosh
. But will the NDP provide a viable alternative and a real choice where Trudeau and the Liberals have faltered?
Karl Nerenberg
is not so sure.
Whatever the case, young Canadians aren't waiting to find out. Activists like Emma Norton, a 28-year-old climate activist in Nova Scotia, are running for NDP nominations in ridings across the country. Read our interview with Emma
here
.
Can you afford $1/month to support rabble? Click here!
TOP CONTENT THIS WEEK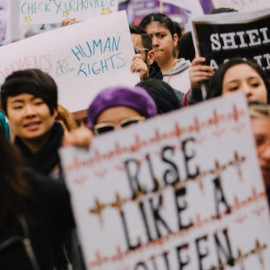 This International Women's Day, we're celebrating 18 years of feminist media at
rabble.ca
! For 18 years, rabble has made feminism a critical part of our mandate. "As media, rabble has also looked to be a space for young women, agitators, and media makers to learn the ropes of journalism and become the future of changemaking," writes our co-founder,
Judy Rebick
. In feminist media this week, catch
Jessica Rose
's book review of
Screwed
, an "uneven take on female desire." Read
Thomas Woodley
on why the Liberal Party's "feminist foreign policy" is incompatible with the party's "business as usual" approach to the corporate assault on human rights. Listen to this week's
RadioLabour
report about why women need to join unions. Read
Antonia Zerbisias
on how the Canadian media is failing to connect the dots on femicide. And check out the
Activist Toolkit
for a breakdown of the Ford government's attacks on women's rights and what to do about them.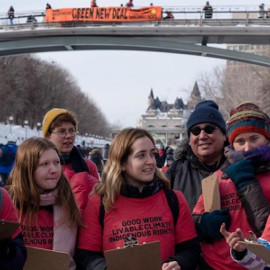 What would a "made in Canada" Green New Deal look like? Beyond a just transition to a 100 per cent renewable economy, a Canadian Green New Deal must work in service of real reconciliation with Indigenous peoples while enshrining dignity, justice, and equity for all. The
350 Canada
team outlines four key components to evaluate a Green New Deal for Canada. The question of how to fund the massive economic mobilization climate justice activists are pushing for is simple,
Brent Patterson
says. Cut military spending. Read his take on an upcoming arms trade show in Ottawa and why war and climate justice are incompatible.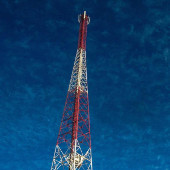 Last week, the federal government and the Canadian Radio-television and Telecommunications Commission (CRTC) made two exciting announcements for internet and cellphone users in Canada, including a "new direction" for the CRTC and a potential embrace of competition that could spell the beginning of the end for Big Telecom. Read
Marie Aspiazu's
take in the latest Open Media update.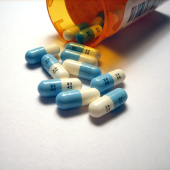 News from our
In Cahoots partners
:
Five educational workers' unions have released a
joint statement
urging the government to rethink its reckless approach to the Ontario Autism Program and put the needs of children first.
Both the
Canadian Federation of Nurses Unions
and
UNIFOR
report on implementing national pharmacare.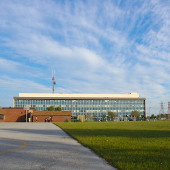 Manitoba's public schools are facing budget cuts and attacks by the provincial government, reports
Molly McCraken
. "With the province's recently announced review of public education, it seems much of the K-12 system is up in the air," she writes. Check out the Policyfix blog for the long view on public education in the province, which holds lessons relevant across the country.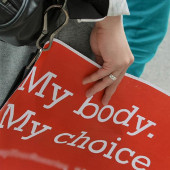 And more! Here are the top five items of interest on rabble this week!
1. What's really going on in Venezuela?
Listen to an on-the-ground report from Caracas.
2. Learn about the work of the Alberta Pro-Choice Coalition
to defend reproductive rights in Alberta
.
3.
UCP video of NDP staffer
is more than creepy, it is unethical.
4. Jason Kenney
promises massive corporate tax cuts to create jobs.
5. Inter-Church Justice and Peace Commission
helps those affected by ongoing violence in Colombia.
Please donate to support rabble. Click here.
rabble.ca