Details

Published on Thursday, 21 March 2019 13:46
Written by editor
body.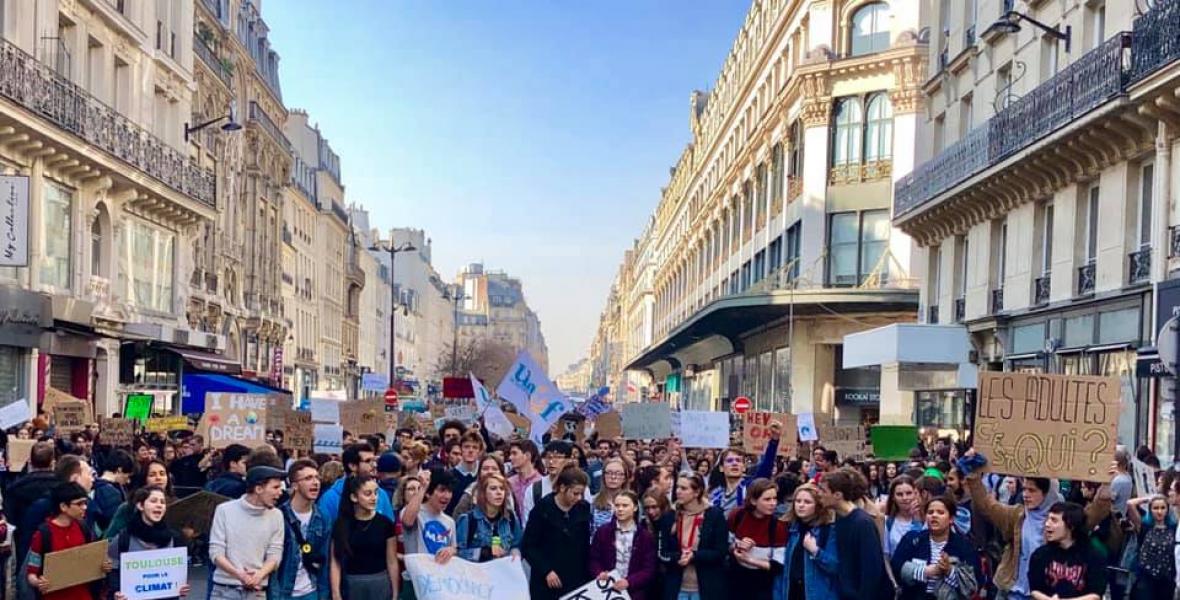 Before delving into the news this week, we at rabble express our heartbreak and horror after yesterday's terror attack at two mosques in Christchurch, New Zealand. We stand in solidarity and mourning with Muslim communities around the world. Early reports pointed out that the New Zealand attacker took "inspiration" from the Quebec mosque attack two years ago. Canada must recognize its role in fostering and escalating this kind of racism and violence, and
rabble
remains staunch in its condemnation of white supremacy, racism, Islamophobia, and hate in all its forms.
The attack took place on the same day as the Christchurch student climate strike, which saw youth walk out of schools to demand swift, bold action on climate change from elected officials and government. But as a result of the massacre, the Christchurch climate strike was evacuated and ended early, proof that the climate movement must embrace and centre anti-racism or we will fail to deliver justice and equity. Today, hundreds of students will strike across the world. In Canada, students are also preparing for another strike on May 3. You can read more on how to support the strike preparations in our
Activist Toolkit
. And for a look at what centring Indigenous rights and anti-racism in climate policy looks like in Canada, read
David Suzuki
on why the government must heed the Unist'ot'en message.
In other environment and movement news,
David Climenhaga
interviews Elizabeth May about fossil fuels, pipelines, and standing strong on climate policy,
Judy Rebick
looks at the development of the women's march movement into a broader politics of change, and
Penney Kome
reflects on making the energy transition in a decade.
Can you afford $1/month to support rabble? Click here!
TOP CONTENT THIS WEEK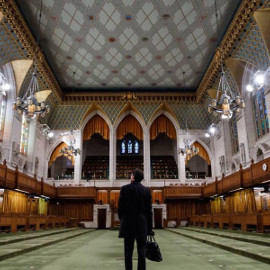 What happened to Trudeau's promise of democratic government?
Duncan Cameron
takes us back to the centralization of power under Trudeau's father in the late 1960s, and through 1984, when Brian Mulroney created a highly paid political "chief of staff" position for each minister, someone to give partisan policy advice, short-circuiting the public service. "Despite his campaign promises, Justin Trudeau has been unable to abandon centralized power. His chosen style of governance is through emphasizing public relations; it is wearing thin," he writes.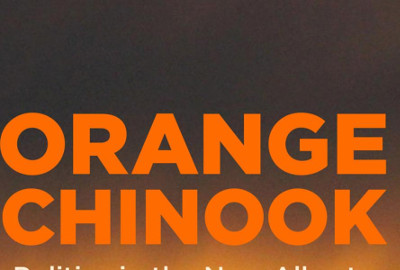 When will the provincial election in Alberta be called?
On the rabble book lounge
, Professor Duane Bratt makes his prediction. Bratt is a co-editor of
Orange Chinook: Politics in the New Alberta
, a collection of essays that explore the context for the historic and surprising 2015 NDP win in the province. For more analysis of the impending Alberta election, read
David Climenhaga
on the current speculation, including how right-wing electoral skullduggery has affected electoral plans.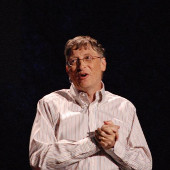 Linda McQuaig
debunks the claim, espoused by the billionaire class and the academics and journalists in its orbit, that life has "improved" as measured by macroindicators over the past two centuries.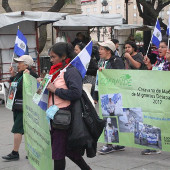 News from our
In Cahoots partners
:
Once a year, COFAMIDE coordinates a caravan of mothers who travel through Central America and Mexico to investigate the whereabouts of missing migrants and to raise their profile, Inter Pares reports. Canadians for Tax Fairness reports on how
we need to confront tax avoidance and biased tax laws that lead to a lack of funding for women's needs.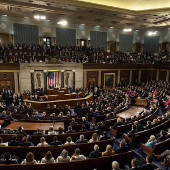 Thomas Ponniah
argues that various degrees of fascism, liberalism, and socialism are "back" because civil society is once again confronting problems -- like climate breakdown and economic inequality -- that traditional liberalism cannot solve.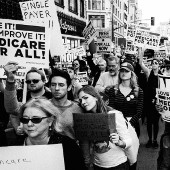 And more! Here are the top five items of interest on rabble this week!
1. Deficit hawks fall silent in Washington
but screech in Alberta and Canada
.
2. Richard Allen
explored role of faith in Canadian left history
.
3. Canadian poets
approach their craft with levity and candour in new collection
.
4. U.S.
struggle for universal health care
has reached a tipping point.
5.
Building tenant power
in Ottawa's Herongate neighbourhood.
Please donate to support rabble. Click here.