Details

Published on Wednesday, 05 June 2019 12:12
Written by editor
body.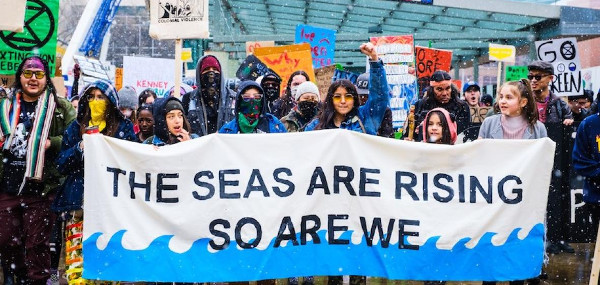 Climate change might just be turning into the key policy issue in the upcoming federal election campaign.
And that's just the way the youth climate justice movement would have it, write
Paige Gorsak and Emma Jackson
, two Edmonton community organizers from Climate Justice Edmonton, this week.
"In the lead-up to the federal election, we're building the vision we wish we could have voted for a month ago: a vision that finally meets the scale of the crises we face. Because it's clear that the rise of white supremacy, growing income inequality, and the deepening climate crisis will not be resolved without visionary politics and a ground game to support it," they write.
As our politics reporter
Karl Nerenberg
reports, the federal parties -- and the general public -- are still sorting out their positions. As the Conservatives attack the carbon tax, while the NDP and Greens say the Liberals should do more, the war for public opinion is now fully engaged -- and that opinion seems to be deeply divided.
Meanwhile,
Ole Hendrickson
reports, the Liberals are pushing forward with changes to Bill C-69, which covers environmental impact assessments, that would weaken the threshold for many projects with environmental impacts, while creating stricter assessments for renewable energy sources.
In other climate news: read
David Suzuki
on the crisis of biodiversity loss;
Brent Patterson
on why mining justice must be at the heart of a Green New Deal and why
100,000 people
in Colombia marched against a mining company; and listen to David Peck on the
rabble podcast network
for an interview about why air pollution might be more dangerous than we realize.
Can you afford $1/month to support rabble? Click here!
TOP CONTENT THIS WEEK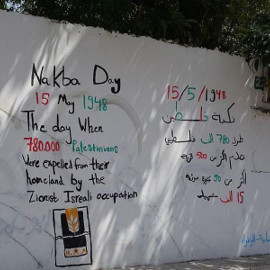 This week,
Robert Massoud
commemorates Nakba Day. Making connections between the settler colonial project of Israel and the climate crisis, Massoud argues that, "to save human life on the planet we must rescue international law and global governance from impotence and irrelevance."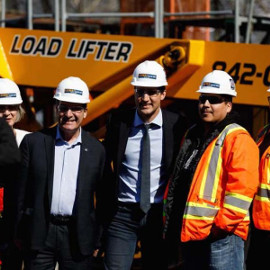 Will a 40-year low in unemployment help the Liberals' chance with re-election? With Liberal Party still trailing the Conservative opposition by a six-point margin,
Duncan Cameron
writes that we can expect the economy to be a main talking point for the Liberals during the campaign.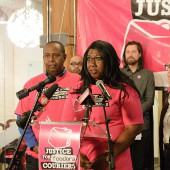 Our labour beat reporter
Zaid Noorsumar
brings you the inside scoop on the Foodora bike and car courier organizing effort. Hear more on that in this week's
Radio Labour episode
as well. In other labour news, Canada's largest public sector union has declared a bargaining impasse, as it accuses the Liberal government of
failing to address
the needs of 90,000 federal employees.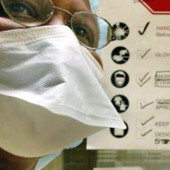 News from our
In Cahoots partners
:
Upstream
outlines Ontario's plans to reduce funding for public health agencies across the province to the tune of $200 million
Facing a rising tide of workplace violence across the country, nurses have been demanding action from Ottawa for almost 18 months. The Canadian Federation of Nurses Unions reports.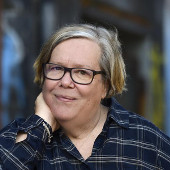 The federal NDP must stand tall in its commitment to a boldly progressive agenda, argues former NDP MP
Libby Davies
in an excerpt of her new memoir
Outside In
. Davies offers an insider's perspective on what went wrong for the party in 2015 -- and how to remedy it today.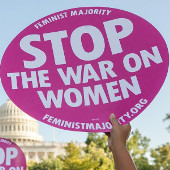 And more! Here are the top five items of interest on rabble this week!
1.
The war on women is still on
.
2.
Maude Barlow speaks on poverty, populism and envisioning economic justice on our shared planet.
3.
Unconditional support for Israel is unconditional support for injustice.
4.
Newfoundland Liberals expected to form minority government, NDP makes unexpected gains
.
5.
What do we make of maternal rage
?
Please donate to support rabble. Click here.
rabble.ca