Details

Published on Wednesday, 05 June 2019 12:12
Written by editor
body.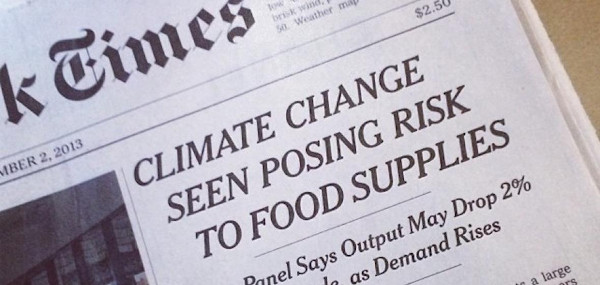 You'd think that with Postmedia's near media monopoly on Canadian news outlets, it'd be at least slightly easier to keep track of how the corporation's pro-pipeline bias distorts mainstream news, especially environmental coverage.
So what to make of the recent editorial in the Edmonton Journal urging Alberta's UCP government to keep the province's carbon tax? Does it have anything to do with criticism Postmedia had faced, days earlier, for planned lobbying efforts to join the UCP's "war room" on pro-pipeline propaganda?
David Climenhaga
wonders.
In related coverage, we welcomed our new blog, "Greening the Media" by Robert Hackett. Hackett's inaugural post, "
Alternative Media Versus the Exterminist Economy
" argues that stronger support for independent, progressive, "alternative" media would facilitate a more balanced debate about Canada's climate policies and energy future. Because climate breakdown and biodiversity loss,
David Suzuki
writes, should be top headline news.
In other media news, John Miller writes that Bill C-97, which would enact measures proposed in the Liberal government's budget to create government funds for news outlets deemed "qualified" by an ostensibly independent panel, is dangerous. But Canada's publishers are lining up at the trough.
Miller, who appeared before a Senate committee examining the funding last week, writes that if the legislation fails to address crucial questions of transparency and journalistic independence, "we risk squandering what lies at the basis of all journalism -- trust."
Can you afford $1/month to support rabble? Click here!
TOP CONTENT THIS WEEK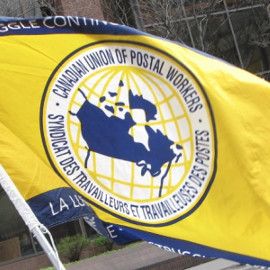 From Jan Simpson's groundbreaking election as president of CUPW -- the first Black woman to become a president of a national union -- to hospital workers protesting layoffs and cuts in Ontario, read our labour beat reporter's
roundup
of labour news and stories this week.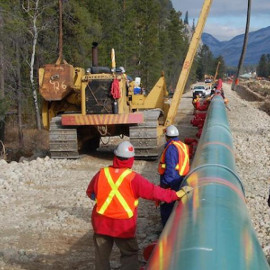 The unanimous court ruling that the B.C. government does not have the constitutional authority to control what goes inside the federally regulated Trans Mountain pipeline has been hailed as a victory in Alberta. But it might not be the "slam dunk" Alberta thinks it is, writes
David Climenhaga
.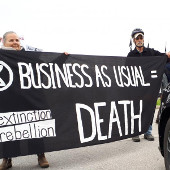 This week, nearly 100 activists blocked the two entrances to the largest arms fair in Canada.
Brent Patterson
reports that activists succeeded in being highly visible to many of the 11,500 registrants who had to drive or walk past the two-hour-long picket line at the opening of the arms fair.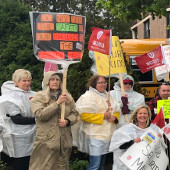 News from our
In Cahoots partners
:
UNIFOR reports that
school bus drivers gathered in protest to decry a contract award system that has led to lower vehicle safety standards, ongoing driver shortages and chaos for students, parents and school boards.
Fair Vote Canada applauds the commitment of Jody Wilson-Raybould and Jane Philpott, running as independents, to champion electoral reform in the 2019 federal election.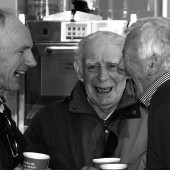 To celebrate Ed Finn's 93rd birthday this year,
read the first
of his two-part series about growing older and living a prosperous, long life. The secret? A sense of humor -- and a strong immune system.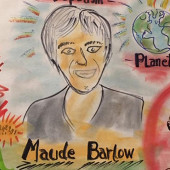 And more! Here are the top five items of interest on rabble this week!
1.
Misspeaking childcare: The Ford government's evidence vacuum.
2.
Doug Ford's sinking numbers are weighing down the federal Conservatives
3.
The Red River is mother and healer in Katherena Vermette's new book of poetry.
4.
Maude Barlow: envisioning economic justice
.
5.
Alberta's 'Yes to TMX' campaign a sly tax-funded attack on the Trudeau Liberals?
Please donate to support rabble. Click here.
rabble.ca