Details

Published on Monday, 10 June 2019 10:02
Written by editor
body.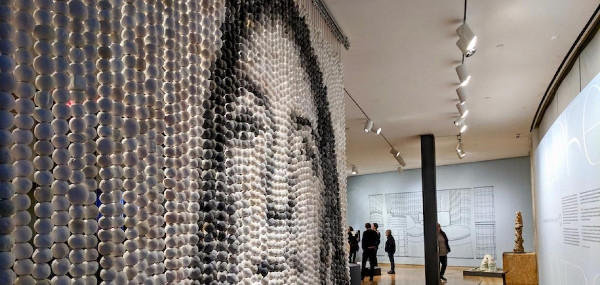 This week, the National Inquiry into Missing and Murdered Indigenous Women and Girls (MMIWG) released its final report titled "Reclaiming Power and Place." The report makes a total of 231 recommendations based on almost three years of hearings and over 1,000 hours of testimony from 2,300 witnesses.
But as
Brent Patterson
suspected, the Canadian government's response to the report's assertion -- "this is a genocide" -- has fallen far, far too short. Conservative senators -- who
Dennis Gruending
reports are currently obstructing C-262, a private members bill that would ensure Canadian laws are consistent with the UN Declaration on the Rights of Indigenous Peoples (UNDRIP) -- aren't the only ones standing in the way of reconciliation. Because as many have already pointed out, there can be no meaningful reconciliation without an acknowledgement of our collective history. And as the report details, Canada's history is undeniably one of genocide.
If you need further proof, read the report. Or read
rabble.ca
's
coverage
of the ongoing fight for Indigneous rights and sovereignty.
This week, we bring you
Pamela Palmater
on how Canada's justice system systematically and overwhelmingly denies justice to Indigenous women and girls. You can listen to
Talking Radical Radio
's interview with Lynn Gehl about the long fight against sex discrimination in the Indian Act.
Canada's claim to many Indigenous territories still hinges on a "surrender clause" in treaty texts. But a new look at treaty archives reminds us that Canada was not built on Indigenous surrender. Read
Sarah Boivin
's review of
No Surrender: The Land Remains Indigenous
, by Sheldon Krasowski.
Can you afford $1/month to support rabble? Click here!
TOP CONTENT THIS WEEK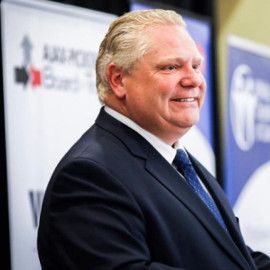 Forget the drama around Ford's potential cancellation of the Ontario's contract with the Beer Store,
Linda McQuaig
argues the Ontario PC should scrap the mother of all bad deals: the privatized Highway 407 contract. Under former Conservative premier Mike Harris, Ontario sold control over this key highway and the right to charge ever-rising tolls -- for a stunning 99 years to Spanish-based Grupo Ferrovial.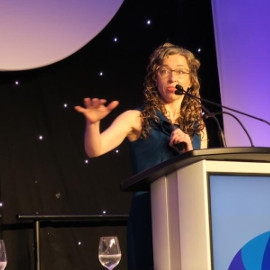 Canadian nurses are continuing their fight for climate action, writes
David Climenhaga
. This week, the Canadian Federation of Nurses Unions released a discussion paper on climate change that urges nurses to get ready for an onslaught of health impacts as well as to do what they can to turn back the tide of rising global temperatures.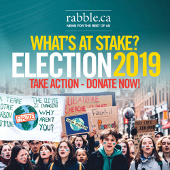 When it comes to real news on the climate crisis, Indigenous rights and the war on workers, only truly independent, activist-fueled, reader-funded journalism will do. You certainly can't rely on corporate, mainstream media to keep you informed as we head into a crucial federal election this October. Which is where we come in -- news for the rest (and all!) of us.
Join our community of mobilized readers today!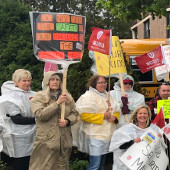 News from our
In Cahoots partners
:
Inter Pares reports on the Sudan revolution and how The women's movement will continue to organize and shape a revolution that recognizes the autonomy and respects the agency of women.

The Canadian Federation of Nurses Unions reports on
Canada's nurses, who have commissioned a national study that can help governments and major health care organizations find solutions to an anticipated crisis.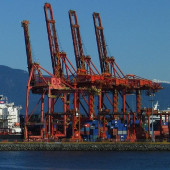 A corporate giant was charged with a worker's death in new precedent for Canadian justice, Winnipeg transit workers are moving closer to a strike, and Trudeau approves new measures for migrant workers. Read more about what happened last week in the Canadian labour movement in
Zaid Noorsumar's
weekly roundup.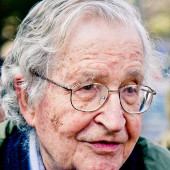 And more! Here are the top five items of interest on rabble this week!
1.
Canada turns over relations with China to Trump administration.
2.
Climate catastrophe, media complicity
: an interview with Noam Chomsky. Part two is
here
.
3.
Canada has many reasons to celebrate World Oceans Day.
4.
What's the '5G hype' all about
?
5.
How Canada helped save the UN's International Labour Organization from the Nazis
Please donate to support rabble. Click here.