Details

Published on Thursday, 28 May 2020 16:32
Written by editor
r1

Global Goal Unite for Our Future
International Artists Join 'Global Goal: Unite for Our Future' Campaign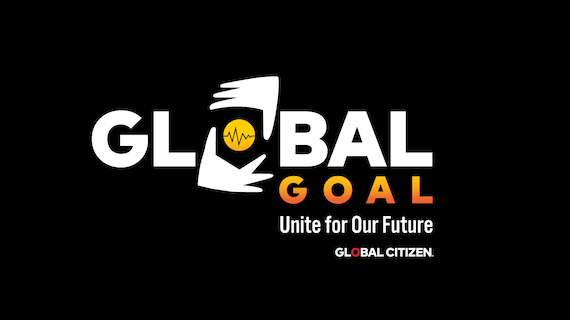 Today we announced that Adam Lambert, Chloe x Halle, Chris Rock, Coldplay, Dionne Warwick, Femi Kuti, Fher of Maná, Hugh Jackman, Idris & Sabrina Elba, J Balvin, Justin Bieber, Lady Gaga, Lang Lang, Miley Cyrus, Padma Lakshmi, Rachel Brosnahan, and Shakira have joined our Global Goal: Unite for Our Future campaign with the European Commission.

Paov, we're asking YOU to unite with us to call on governments, big business, and philanthropists to fund crucial testing, treatments, and vaccines to fight COVID-19 and make sure these are available to everyone, everywhere.
Learn More About the Campaign
Keep Reading
How You Can Take Action to Help Ensure COVID-19 Treatments for Everyone
Join us by raising your voices to urge world leaders, businesses, and philanthropists to help fund the fight against COVID-19. →
9 Ways Past Health Crises Shaped the Response to COVID-19
We can reflect on past health crises from the last 100 years to help us address the current coronavirus pandemic. →
Keep Reading
Tell Leaders in Asia: Protection Against COVID-19 Must Reach Everyone
Sign the petition to tell world leaders that they must unite for our future and fund tests, treatments, and vaccines to beat COVID-19. →
Take a Selfie to Tell World Leaders: Let's #DefeatDiseaseTogether!
Get ready for your closeup and take a selfie to show world leaders that we're all ready to defeat disease together. →
This email address is being protected from spambots. You need JavaScript enabled to view it."/>
This email address is being protected from spambots. You need JavaScript enabled to view it."/>
This email address is being protected from spambots. You need JavaScript enabled to view it."/>
This email address is being protected from spambots. You need JavaScript enabled to view it."/> Text us! +1 (917) 540-5575
Your nearest Global Citizen office:
Global Citizen Canada
1050 King St. W.
Toronto, ON M6K 0C7
This email address is being protected from spambots. You need JavaScript enabled to view it.
Manage your preferences or unsubscribe.
Global Poverty Project, 594 Broadway #207 New York, NY 10012