Details

Published on Wednesday, 03 June 2020 11:50
Written by editor
r1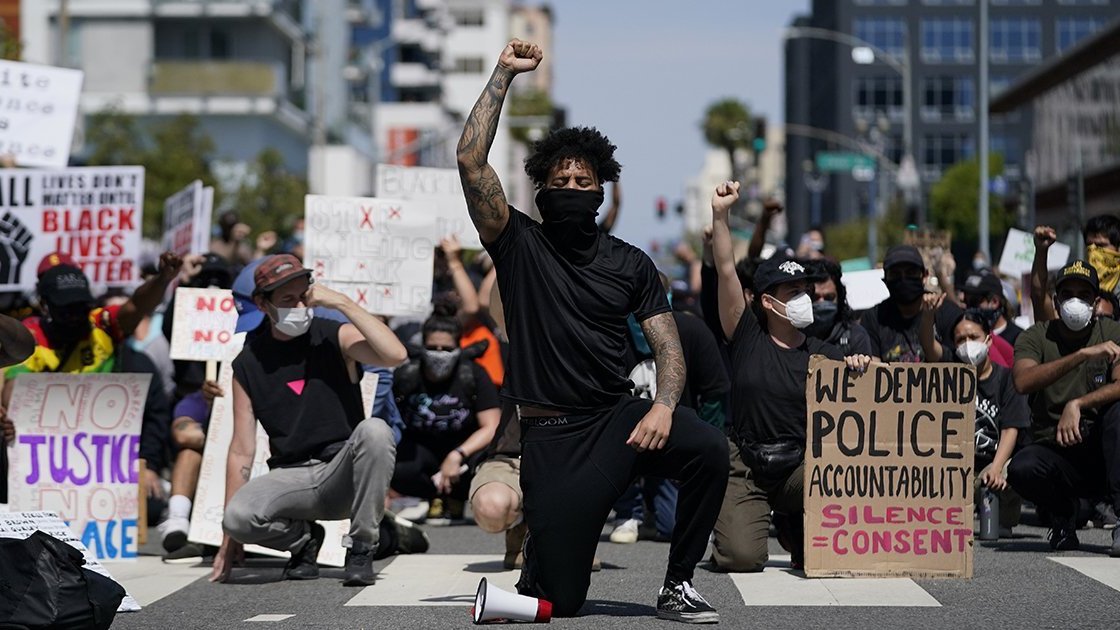 Photo credit: Ashley Landis/AP
...
Hi Paov,
My name is Liz and I'm Global Citizen's Vice President of Global Policy.
In the United States and globally, protesters are taking to the streets in outrage to denounce the death of George Floyd while in police custody. But this issue is not unique to the US. In Canada, too, racism persists. Last week, we learned that 29-year-old Regis Korchinski-Paquet fell to her death from a 24th-floor balcony following an encounter with the Toronto police. And in April alone, three Indigenous people were killed by police in just 10 days in Winnipeg.
These events mark an inflection point for a world grappling with a complex and protracted legacy of racial, social, and economic disparities, spanning centuries.

As Global Citizens, we condemn discrimination, exclusion, and marginalization based on race and ethnicity anywhere in the world. An injustice to a Global Citizen anywhere in the world is an injustice to us all. This premise underpins Global Citizen's mission to end extreme poverty.

COVID-19 is also having a bigger impact on Black and other communities of colour in the United States and globally, and has caused untold turmoil. That's why we are campaigning to defeat this deadly virus. We must ensure the most vulnerable people are included as we seek solutions and to ensure more lives aren't needlessly lost.

We believe everyone, everywhere has an equal right to life, whether in the face of COVID-19 or the disproportionate administration of justice.

Our promise to you is that in the coming months, we will keep working to build a more equitable and just world where race, ethnicity, and poverty are not barriers to opportunity. But you can take action right now. Here are 7 ways you can step up for racial equality today.

In solidarity,
Liz Agbor-Tabi
Vice President, Global Policy
How You Can Support Racial Justice
This email address is being protected from spambots. You need JavaScript enabled to view it."/>
This email address is being protected from spambots. You need JavaScript enabled to view it."/>
This email address is being protected from spambots. You need JavaScript enabled to view it."/>
This email address is being protected from spambots. You need JavaScript enabled to view it."/> Text us! +1 (917) 540-5575
Your nearest Global Citizen office:
Global Citizen Canada
1050 King St. W.
Toronto, ON M6K 0C7
This email address is being protected from spambots. You need JavaScript enabled to view it.
Manage your preferences or unsubscribe.
Global Poverty Project, 594 Broadway #207 New York, NY 10012