Details

Published on Friday, 19 June 2020 06:42
Written by editor
r1

READ
How Global Citizen Helped Secure the World Bank's Biggest WASH Commitment Yet
...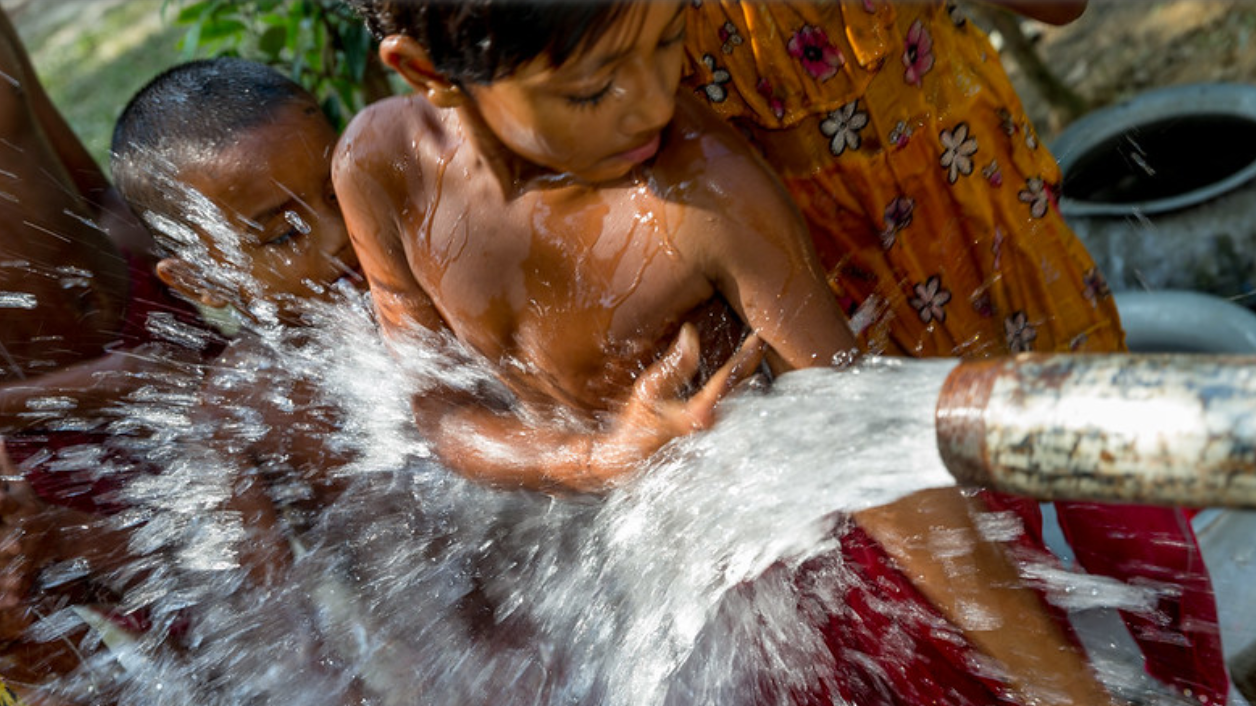 Photo credit: WSSCC/PM_VIROT
Today, 2.4 billion people don't have access to toilets or hygiene, affecting their dignity, their health, their safety, and their future. In 2019, the World Bank confirmed that its $14.6 billion commitment had successfully impacted 162 million lives through access to safe water and sanitation.
Read More
Keep Reading
Canada Can Still Show Leadership Through COVID-19 Response Following UN Security Council Vote
Canada lost a multi-year campaign against Norway and Ireland — but it can still step up as a global leader. →
UK Prime Minister Scraps Department Devoted to Ending Poverty
This decision will undermine Britain's life-saving aid and support for people in the world's poorest countries. →
This 11-Year-Old Activist Has Picked Up More Than 100,000 Pieces of Plastic
Lilly Platt started an initiative to clean up plastic pollution and inspire other youth to take action for the environment. →
Author Reni Eddo-Lodge Says Racism Is All About Power
The British author explains how racism has everything to do with power, and why we must actively fight against it. →
The World Needs Canada to Fight COVID-19 — Join Our Call
Send messages to the Canadian government, calling for increased funding to deliver COVID-19 vaccines, tests, and treatments for all.
Tune in to Our Latest 'One World: Impact' Episode
The newest One World: Impact episode is live and you can watch it right now! Tune in for stories from the Spanish Red Cross in La Rioja, Spain, as well as performances from Sebastian Yatra, Picture This, and Ellie Goulding.
This email address is being protected from spambots. You need JavaScript enabled to view it."/>
This email address is being protected from spambots. You need JavaScript enabled to view it."/>
This email address is being protected from spambots. You need JavaScript enabled to view it."/>
This email address is being protected from spambots. You need JavaScript enabled to view it."/> Text us! +1 (917) 540-5575
Your nearest Global Citizen office:
Global Citizen Canada
1050 King St. W.
Toronto, ON M6K 0C7
This email address is being protected from spambots. You need JavaScript enabled to view it.
Manage your preferences or unsubscribe.
Global Poverty Project, 594 Broadway #207 New York, NY 10012