Details

Published on Thursday, 01 October 2020 09:20
Written by editor
Banks are ready to stop contributing to the destruction of the Amazon ‌ ‌ ‌ ‌ ‌ ‌ ‌ ‌ ‌ ‌ ‌ ‌ ‌ ‌ ‌ ‌ ‌ ‌ ‌ ‌ ‌ ‌ ‌ ‌ ‌ ‌ ‌ ‌ ‌ ‌ ‌ ‌ ‌ ‌ ‌ ‌ ‌ ‌ ‌ ‌ ‌ ‌ ‌‌ ‌ ‌ ‌ ‌ ‌ ‌ ‌ ‌ ‌ ‌ ‌ ‌ ‌ ‌ ‌ ‌ ‌ ‌ ‌ ‌ ‌ ‌ ‌ ‌ ‌ ‌ ‌ ‌ ‌ ‌ ‌ ‌ ‌ ‌ ‌ ‌ ‌ ‌ ‌ ‌ ‌ ‌‌

In August, we released a groundbreaking report exposing major European banks for funding the destruction of the Amazon Sacred Headwaters. How? By financing crude oil exports from the Ecuadorian region of the rainforest to the U.S. (primarily California).

Since the report's release, not only have there been nearly 300 news stories from around the globe – but Stand.earth and Amazon Watch are now also in discussions with five of the six banks named in the report to address these concerns. One named bank, Rabobank, has ended all trade financing from the region permanently. This is a big first step, because over the last decade, Rabobank, Natixis, ING, Credit Suisse, BNP Paribas, and UBS financed 85% of the oil from the Amazon Sacred Headwaters region.
The goal of our landmark report, released with our friends at Amazon Watch, was to shine a spotlight on top European banks' complicity in hastening the destruction of a sacred, pristine and threatened ecosystem. Now that the truth is out, we need to secure commitments from the rest of the banks to stop financing crude oil trade from the Amazon.
If you haven't signed the petition already, will you take a moment to sign it and urge these banks to stop financing all trade of Amazon crude oil?
SIGN THE PETITION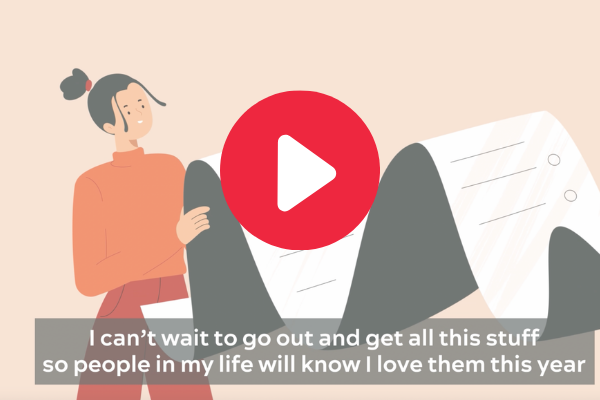 Some highlights of the media coverage of our report.
Due to the incredible pressure built from the report, the media, and Stand members, we have already had very fruitful discussions with five of the six banks – with more to come. This is power-building at its finest, and you, Supa, are part of it!
But our work isn't done.
Alongside our coalition partner Amazon Watch, we're hatching plans to engage with the other 12 banks named in the report and make sure they stop contributing to the destruction of Amazon. So keep your eyes peeled!
Over 238,000 people viewed our report summary video, and close to 29,000 people signed the petition calling on these banks to stop financing the Amazon oil trade! We are confident that new policy commitments will be in place before the end of the year and that this will have an impact in Ecuador to restrict oil expansion plans. Plus, create pathways for working on solutions with Indigenous leaders and allied organizations that will advance protections for this critical region.
Thank you for being a part of this movement, continuously, fighting to protect forests, and standing with Indigenous peoples around the world. I hope from this email, you will see that together we can make meaningful changes in the world.
The momentum for this campaign is building and we appreciate you being a part of it.
With gratitude and hope,
Tyson Miller
Forest Programs Director
Stand.earth
P.S. We had an amazing panel discussion for Climate Week NYC 2020 about our banks report. If you missed it, check it out here.
---
Stand.earth challenges corporations, industries, and governments to prioritize the well-being of people, our environment, and our climate by creating long-term, effective solutions. None of this work is possible without your support.
DONATE $5
San Francisco office: 650 California Street, 7th Floor, San Francisco CA 94108
On traditional Chochenyo and Karkin Ohlone Lands
---
Bellingham office: 1329 N State St., Bellingham, WA 98225
On traditional Lummi and Nooksack Lands
---
Vancouver office: 151 West Hastings Street, Vancouver BC, V6B1H4
On Unceded Territories of the
səl̓ílwətaʔɬ
, xʷməθkwəy̓əm, and Skwxwú7mesh Nations