Details

Published on Tuesday, 24 November 2020 09:06
Written by editor
r1 Carnival uses heavy fuel oil, a bottom-of-the-barrel toxic fuel‌ ‌ ‌ ‌ ‌ ‌ ‌ ‌ ‌ ‌ ‌ ‌ ‌ ‌ ‌ ‌ ‌ ‌ ‌ ‌ ‌ ‌ ‌ ‌ ‌ ‌ ‌ ‌ ‌ ‌ ‌ ‌ ‌ ‌ ‌ ‌ ‌ ‌ ‌ ‌ ‌ ‌ ‌‌ ‌ ‌ ‌ ‌ ‌ ‌ ‌ ‌ ‌ ‌ ‌ ‌ ‌ ‌ ‌ ‌ ‌ ‌ ‌ ‌ ‌ ‌ ‌ ‌ ‌ ‌ ‌ ‌ ‌ ‌ ‌ ‌ ‌ ‌ ‌ ‌ ‌ ‌ ‌ ‌ ‌ ‌‌
r33

Hi friend,
Did you know that bowhead whales have an average lifespan of 200 years? Did you know that polar bears are actually black and that their fur is transparent? And did you know that their Arctic homes are at risk from the type of ultra-dirty fossil fuel Carnival Corporation burns to power its cruises?
You see, cruise giant Carnival has a dirty secret.
Under its all-you-can-eat buffets and "wholesome" entertainment are cruises powered by one of the dirtiest fossil fuels on the planet. It's called heavy fuel oil, a cheap bottom-of-the-barrel product that is so toxic it's considered "hazardous" on land.
Urge bigwigs at Carnvial to stop powering their ships with heavy fuel oil in the Arctic, Subarctic, and Alaska.
TAKE ACTION
Heavy fuel oil not only accelerates sea ice melt, even a small spill of this very dense fuel is extremely destructive in an Arctic environment. Bad weather conditions and the remoteness of the Arctic can make it very... hard for cleanup and rescue crews to mount a fast and effective response. Carnival has other options; it can switch to cleaner fuels and start investing in clean shipping technology.
Can you image an oil spill in this beautiful and fragile region? Will you take just two minutes to send a message to Carnival Corporation?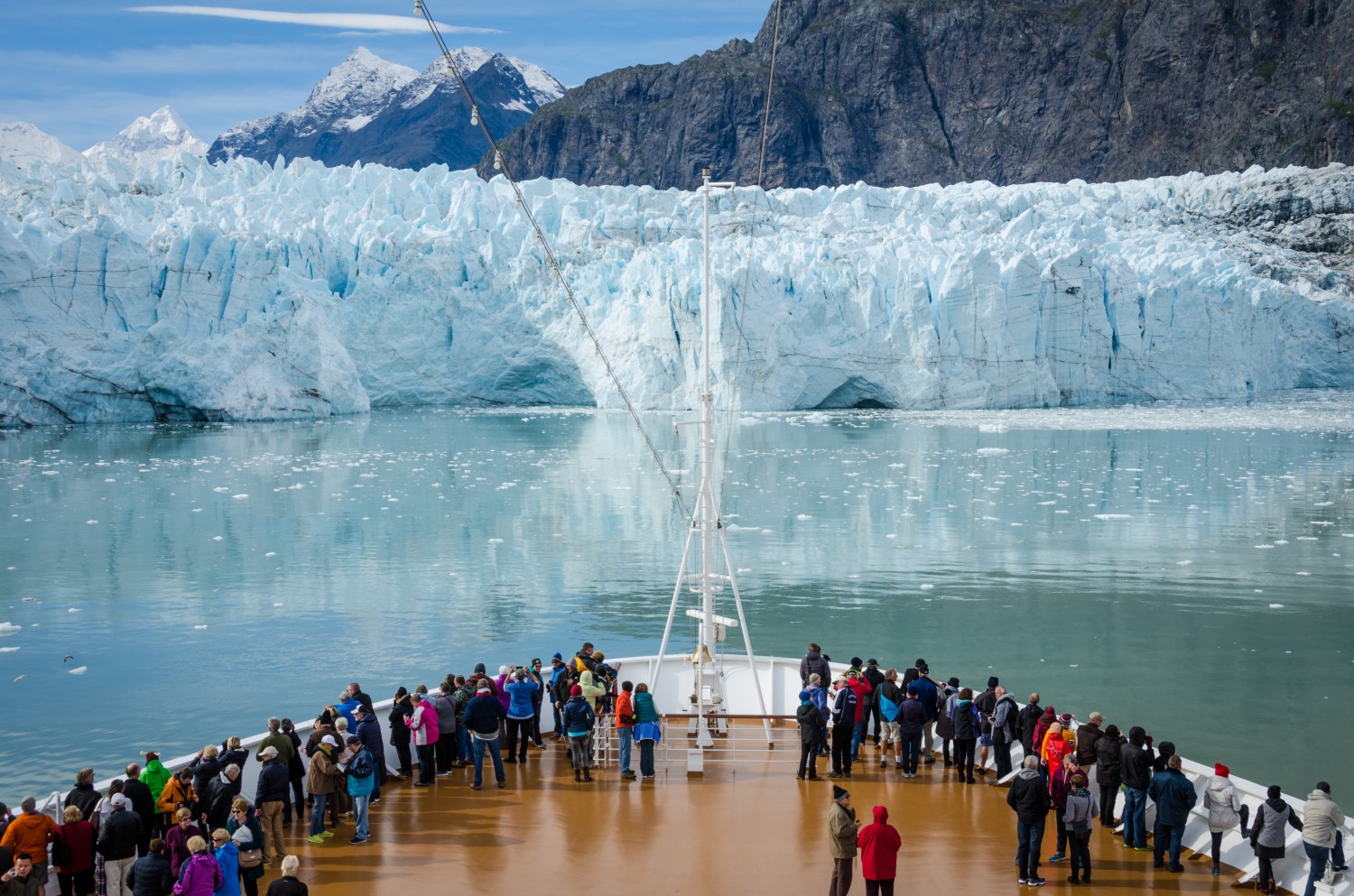 For the past few years, Stand.earth has been shining a light on several key industries whose climate emissions are staggering, yet are often sheltered from public scrutiny, like the shipping industry. We've campaigned against Carnival, one of the largest and most influential members of the shipping world, to become an industry leader that other can follow.
Of course, with the cruise giant actively covering up its violations of environmental regulations, it can be hard to imagine the company actually stopping its use of heavy fuel oil. However, Carnival is also very proud of its image and brand, and touts itself as a sustainability leader.
So let's hold Carnival to its word and supposed good intention. Carnival cares about its clients and potential customers. Make your voice heard today.
Shifting whole industriess seems like a daunting task, but it's what we at Stand are made to do! We were founded to protect old-growth forests from being logged, by shifting the paper industry to responsible forestry. This successful campaign to save the Great Bear Rainforest it's more than a legend; it's how we operate.
Thank you for standing with us,
Kendra Ulrich
Senior Shipping Campaigner
Stand.earth
---
Stand.earth challenges corporations, industries, and governments to prioritize the well-being of people, our environment, and our climate by creating long-term, effective solutions. None of this work is possible without your support.
DONATE $5
San Francisco office: 548 Market Street, Suite 74196, San Francisco, CA 94104-5401
On traditional Chochenyo and Karkin Ohlone Lands
---
Bellingham office: 1329 N State St., Bellingham, WA 98225
On traditional Lummi and Nooksack Lands
---
Vancouver office: 5307 Victoria Drive, Suite 347, Vancouver, BC V5P 3V6
On Unceded Territories of the Səl̓ílwətaʔ, xʷməθkwəy̓əm, and Skwxwú7mesh Nations
---
r80