Details

Published on Friday, 11 December 2020 11:30
Written by editor
How #LandBack and #ShutDownCanada changed 2020 ‌ ‌ ‌ ‌ ‌ ‌ ‌ ‌ ‌ ‌ ‌ ‌ ‌ ‌ ‌ ‌ ‌ ‌ ‌ ‌ ‌ ‌ ‌ ‌ ‌ ‌ ‌ ‌ ‌ ‌ ‌ ‌ ‌ ‌ ‌ ‌ ‌ ‌ ‌ ‌ ‌ ‌ ‌ ‌ ‌ ‌ ‌ ‌ ‌ ‌ ‌ ‌ ‌ ‌ ‌ ‌ ‌ ‌ ‌ ‌ ‌ ‌ ‌ ‌ ‌ ‌ ‌ ‌ ‌ ‌ ‌ ‌ ‌ ‌ ‌ ‌ ‌ ‌ ‌ ‌ ‌ ‌ ‌ ‌ ‌ ‌ ‌ ‌ ‌ ‌ ‌ ‌ ‌ ‌ ‌ ‌ ‌ ‌ ‌ ‌ ‌ ‌ ‌ ‌ ‌ ‌ ‌ ‌ ‌ ‌ ‌ ‌ ‌ ‌ ‌ ‌ ‌ ‌ ‌ ‌ ‌ ‌ ‌ ‌ ‌ ‌ ‌ ‌ ‌ ‌ ‌ ‌ ‌ ‌ ‌ ‌ ‌ ‌ ‌ ‌ ‌ ‌ ‌ ‌ ‌ ‌ ‌ ‌ ‌ ‌ ‌ ‌ ‌ ‌ ‌ ‌ ‌ ‌ ‌ ‌ ‌ ‌ ‌ ‌ ‌ ‌ ‌ ‌ ‌ ‌ ‌ ‌ ‌ ‌ ‌ ‌ ‌ ‌ ‌ ‌ ‌ ‌ ‌ ‌ ‌ ‌ ‌ ‌ ‌ ‌ ‌ ‌ ‌ ‌ ‌ ‌ ‌ ‌ ‌ ‌ ‌ ‌ ‌ ‌ ‌ ‌ ‌ ‌ ‌ ‌ ‌ ‌ ‌ ‌ ‌ ‌ ‌ ‌ ‌ ‌ ‌ ‌ ‌ ‌ ‌ ‌ ‌ ‌ ‌ ‌ ‌ ‌ ‌ ‌ ‌ ‌ ‌ ‌ ‌ ‌ ‌ ‌ ‌ ‌ ‌ ‌ ‌ ‌ ‌ ‌ ‌ ‌ ‌ ‌ ‌ ‌ ‌ ‌ ‌ ‌ ‌ ‌ ‌ ‌ ‌ ‌ ‌ ‌ ‌ ‌ ‌ ‌ ‌ ‌ ‌ ‌ ‌ ‌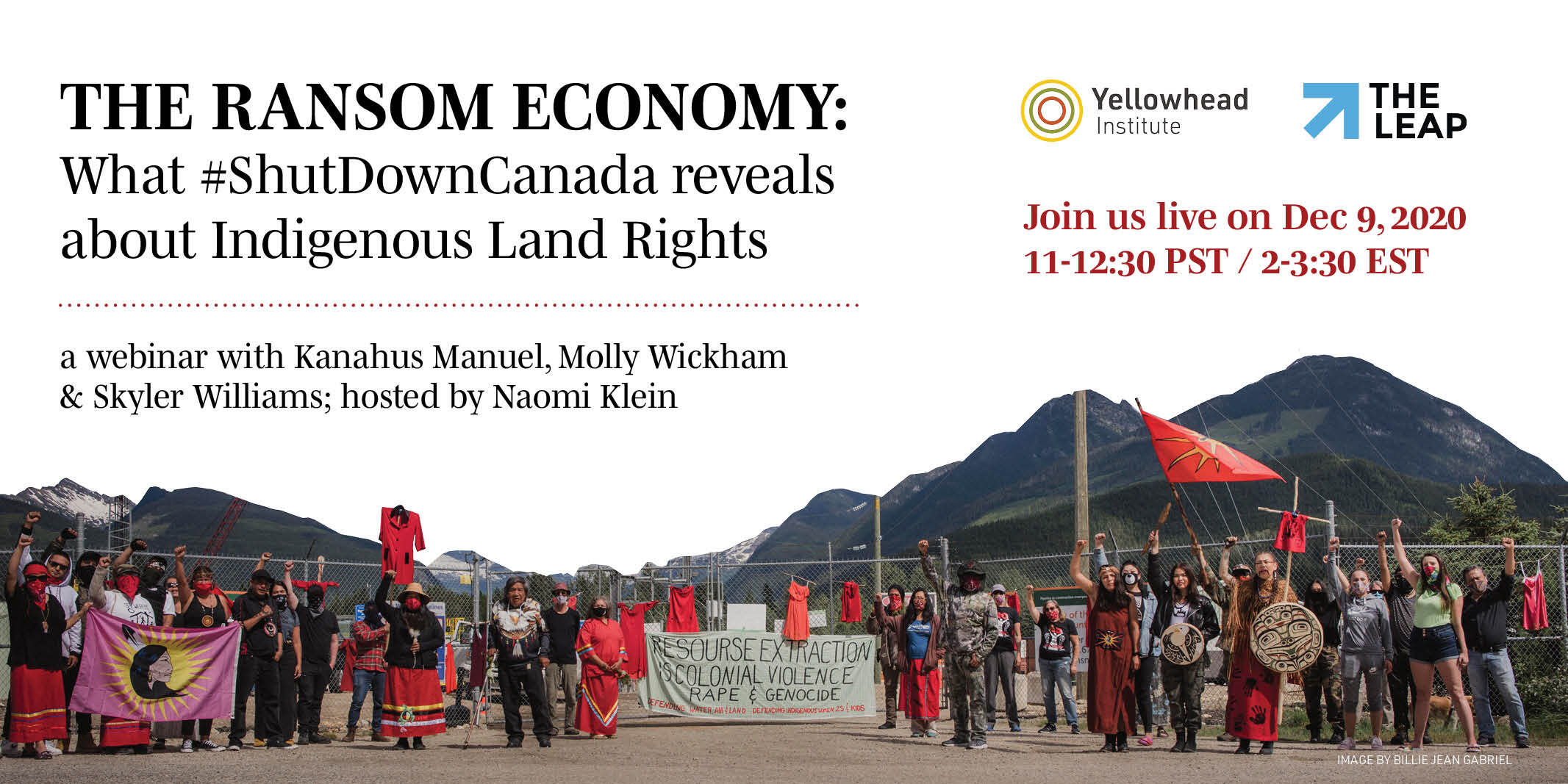 Dear PAOV,
If there were any bright lights dotting the bleak landscape of 2020, for me, it was the Indigenous uprisings! A series of powerful actions resisting extractive projects and defending land and livelihoods across Turtle Island. This wave of resistance popularized powerful slogans like "Land Back" and #ShutDownCanada that reshaped the political moment.
That's why I'm delighted to share that The Leap is partnering with Tiny House Warriors and Yellowhead Institute to host a webinar digging into the deeper legal, economic and political context of Indigenous uprisings in this extraordinary year.
What: The Ransom Economy: a conversation about #ShutDownCanada
Who: Naomi Klein, Kanahus Manuel, Molly Wickham and Skyler Williams
When: Wednesday December 9th, 2020
Where: Register here and a zoom link will be emailed to you

While all these mobilizations made headlines (and generated despicable racist backlash), very little attention has been paid to how these different blockades are connected by an economic analysis and strategy. This deeper conversation is urgent and relevant for those of us in settler society grappling with how to be effective allies.
I'm excited for next Wednesday's event, with Naomi Klein in conversation with some of the most visionary leaders on the front lines of #ShutDownCanada.

I hope you'll join me.
REGISTER NOW
In passionate solidarity,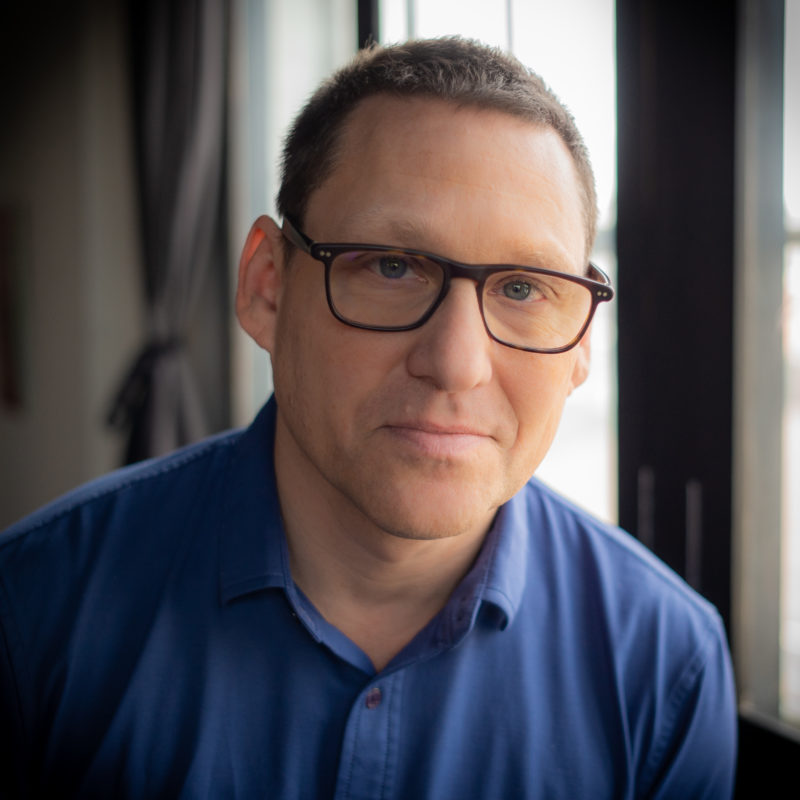 Avi Lewis
Senior Strategic Advisor, The Leap
BECOME A LEAP SUSTAINER

Facebook
Twitter