Details

Published on Friday, 23 April 2021 17:06
Written by editor
r1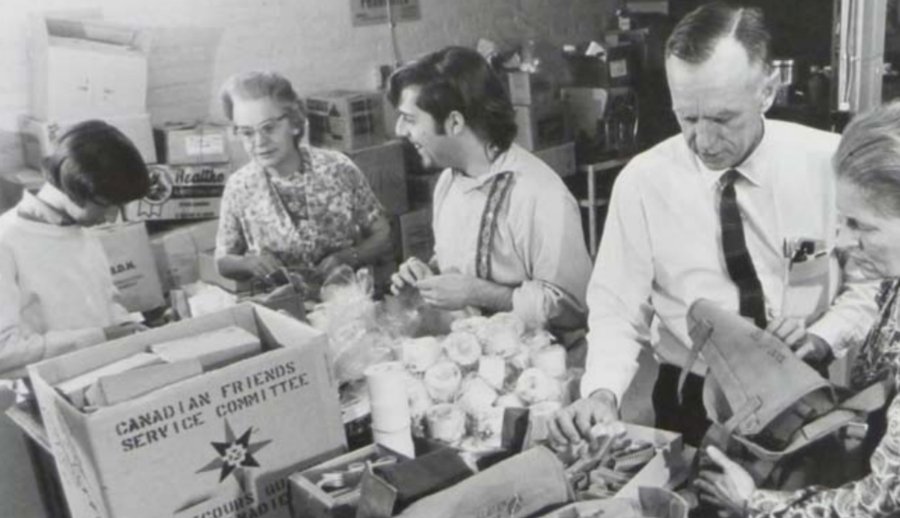 CFSC volunteers pack medical supplies to be shipped to Vietnam for all sides impacted by war.
90 Years of Service
by Keira Mann
2021 marks 90 years since Canadian Friends Service Committee (CFSC) was founded. In preparation for our 90th anniversary, I have spent much of the last six months searching... out and speaking with some of the Friends that have made CFSC's work possible. Hearing these stories of triumph, persistence, and heartbreak has reaffirmed what I already knew… for many Friends, speaking up and acting for what's right is not a hobby, it is a lifestyle and a spiritual calling. This is why, for CFSC's 90th anniversary, we would like to celebrate the people who have made 90 years of Quaker service in Canada possible... Keep reading ››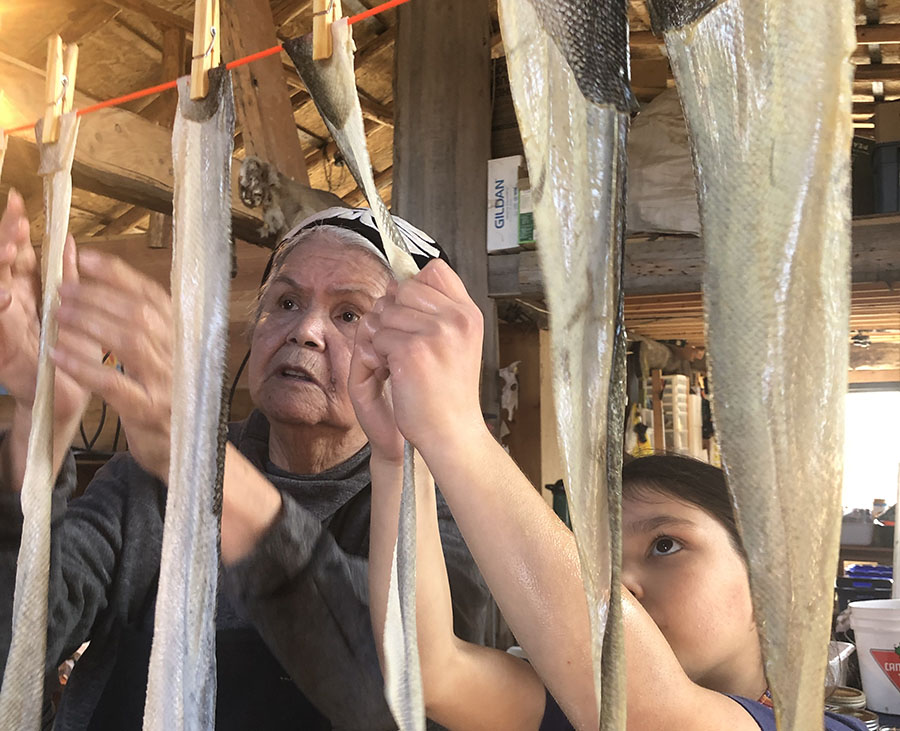 Participants engage in the ancient practice of making fish leather during a workshop funded by CFSC.
Giving Life and Spirit to TRC Calls to Action
by Jennifer Preston
In June, it will be six years since the formal closing events commemorating the work of the Truth and Reconciliation Commission and the release of the 94 Calls to Action. Many thousands of people at the closing event heard the words of TRC Chief Commissioner Murray Sinclair: "If you thought the truth was hard, reconciliation will be harder." CFSC remains steadfast in our commitment to the TRC's Calls to Action. In the past year, CFSC has convened and supported a number and variety of initiatives to foster reconciliation with Indigenous peoples... Keep reading ››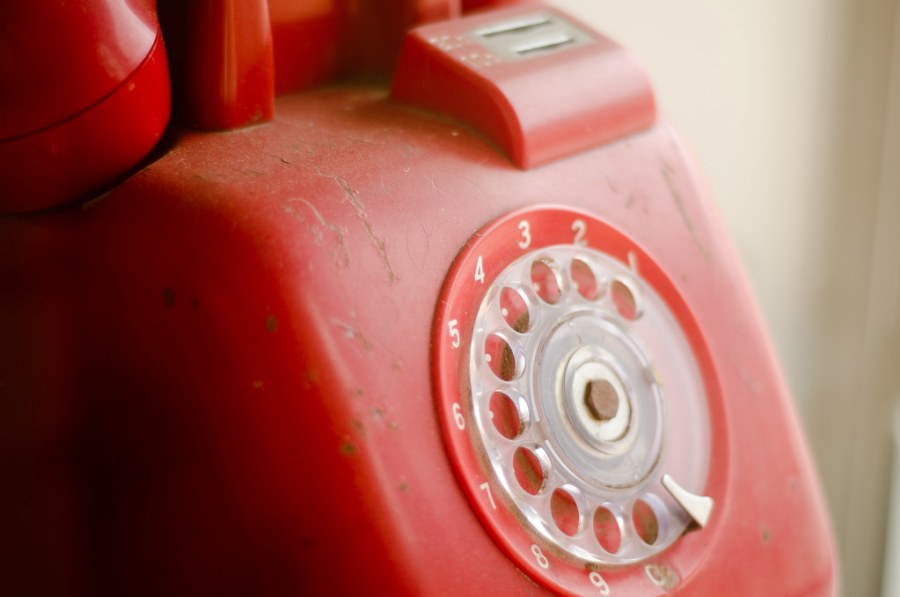 Inmates in a minimum security prison rely on shared phones like this one to stay in touch with family CC-BY Coofdy.
The Lived Experience of COVID-19 in a Minimum Security Prison
by Nancy Russell
During my years working in the youth justice field, I was often stunned by the repeated gaps I encountered between policy and practice. Policy was regularly recited as assurance that legal obligations were being met (all necessary medical and dental care was being offered, prisoners were free from physical punishment, and so forth). Frequently, the reality was something quite different... Keep reading ››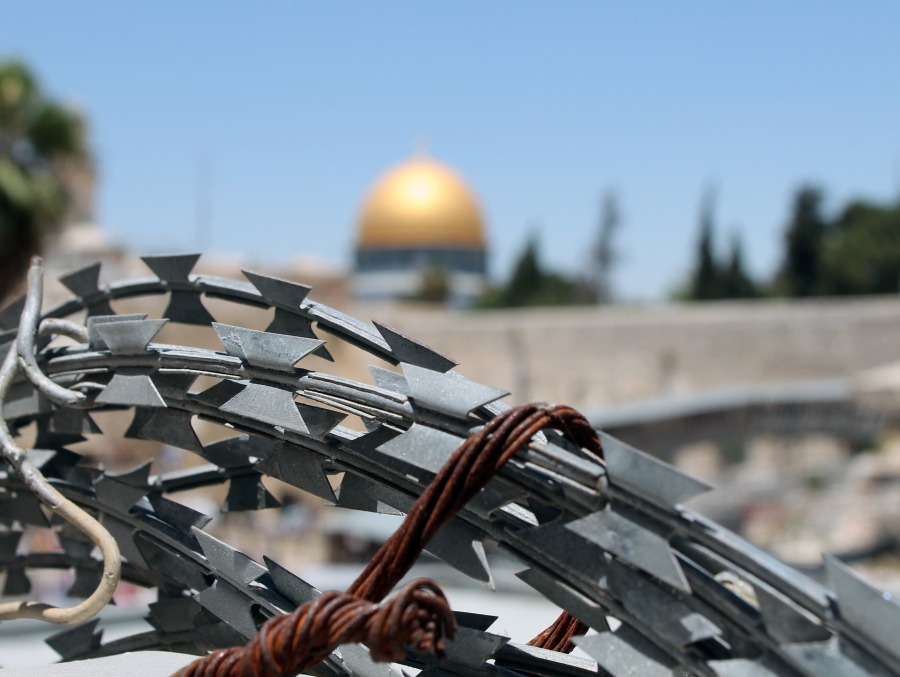 What Does it Mean to be an Apartheid State?
by Elizabeth Block
"In the entire area between the Mediterranean Sea and the Jordan River, the Israeli regime implements laws, practices and state violence designed to cement the supremacy of one group—Jews—over another—Palestinians." So says B'Tselem, the premier Israeli human rights organization... Keep reading ››

And more...
In addition to these full articles, we share new resources and ways you can take action and our virtual travels in support of justice and peace over the last few months.
You can read current and past issues online or download them in PDF.
All donors to CFSC get a free subscription to Quaker Concern in print. Donate now to support justice and peace and get r0 | Manage email preferences