Details

Published on Sunday, 29 November -0001 16:00
Written by editor
We can't wait any longer on the climate crisis‌ ‌ ‌ ‌ ‌ ‌ ‌ ‌ ‌ ‌ ‌ ‌ ‌ ‌ ‌ ‌ ‌ ‌ ‌ ‌ ‌ ‌ ‌ ‌ ‌ ‌ ‌ ‌ ‌ ‌ ‌ ‌ ‌ ‌ ‌ ‌ ‌ ‌ ‌ ‌ ‌ ‌ ‌‌ ‌ ‌ ‌ ‌ ‌ ‌ ‌ ‌ ‌ ‌ ‌ ‌ ‌ ‌ ‌ ‌ ‌ ‌ ‌ ‌ ‌ ‌ ‌ ‌ ‌ ‌ ‌ ‌ ‌ ‌ ‌ ‌ ‌ ‌ ‌ ‌ ‌ ‌ ‌ ‌ ‌ ‌‌

It doesn't take a scientist with a degree in climatology to see that something is deeply, deeply wrong with our planet.

In the last six weeks, record heat on the West Coast killed hundreds of people, [1] cooked more than a billion sea creatures to death, [2] and literally melted critical infrastructure. [3] The heat led to fires so massive that the smoke is spawning its own lightning storms that belch flaming embers (yes it sounds like a scene from an overwrought movie but this actually happened). [4]
Oh, and did I mention that the ocean was on fire? [5]
At moments like these, the enormity and challenge of climate change can feel overwhelming.
But here's the thing – we can turn this around. Each and every one of us can make a difference in this struggle. Together, we can protect critical forests, move the world away from fossil fuels, and build a better future.
What's more, I've always found that the greatest antidote to despair is action. So without further ado, I want to offer up some examples of work – both Stand.earth's and that of folks we deeply admire – that are combating the climate crisis, and some ways to make your own impact.
Protecting Forests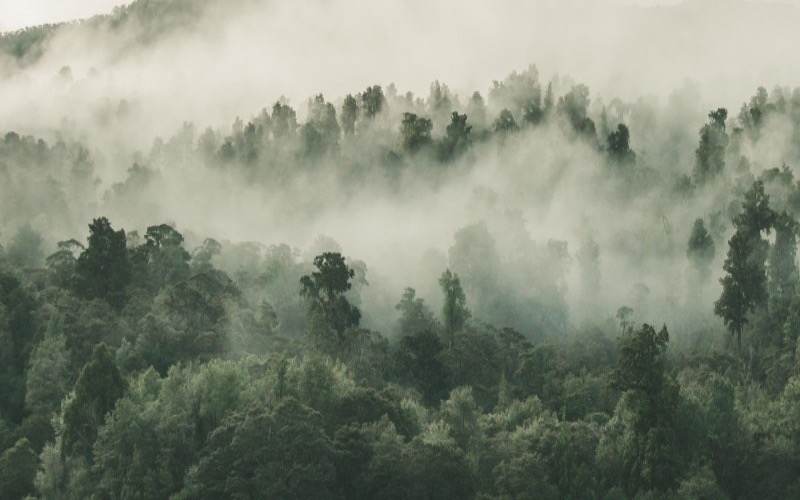 We've been working with allies in both the Amazon and British Columbia to protect forests that – aside from being critical, climate change mitigating carbon sinks – are home to Indigenous communities, endangered wildlife, and trees that have stood for millenia. And thanks to members of the Stand.earth community like yourself, Michael, we're winning real victories.
In the Amazon, our cutting-edge research gained international news coverage [6] and we successfully got commitments from 5 of the top 6 banks involved in the trade of oil from the Amazon Sacred Headwaters to end financing oil from the region (representing over $9 billion USD / 140 million barrels of oil over the last decade). That's not something that happens everyday.
We're doubling down on this highly effective public pressure tactic, and recently worked with Amazon Watch to release another bombshell report that highlights how 14 major banks are funding the destruction of the Amazon.
You can sign our petition to these banks demanding they adopt an Amazon-wide oil exclusion policy here, and you can call out the worst offenders on social media here.
Meanwhile in British Columbia, communities are facing the increased threat of massive wildfires. These fires are made worse by decades of forest mismanagement, but the old growth forests that help buffer communities from the worst impacts of climate change are still being logged – we're talking 1,000 year old trees as big at the base as your living room. Thanks to the unrelenting pressure of our community and frontline forest defenders, the provincial government is facing unprecedented pressure to stop the destruction of the last old growth forests. [7]
You can support these efforts by sharing this video with your networks to put more pressure on the provincial government or by donating to frontline, Indigenous land defenders.
Stopping fossil fuel infrastructure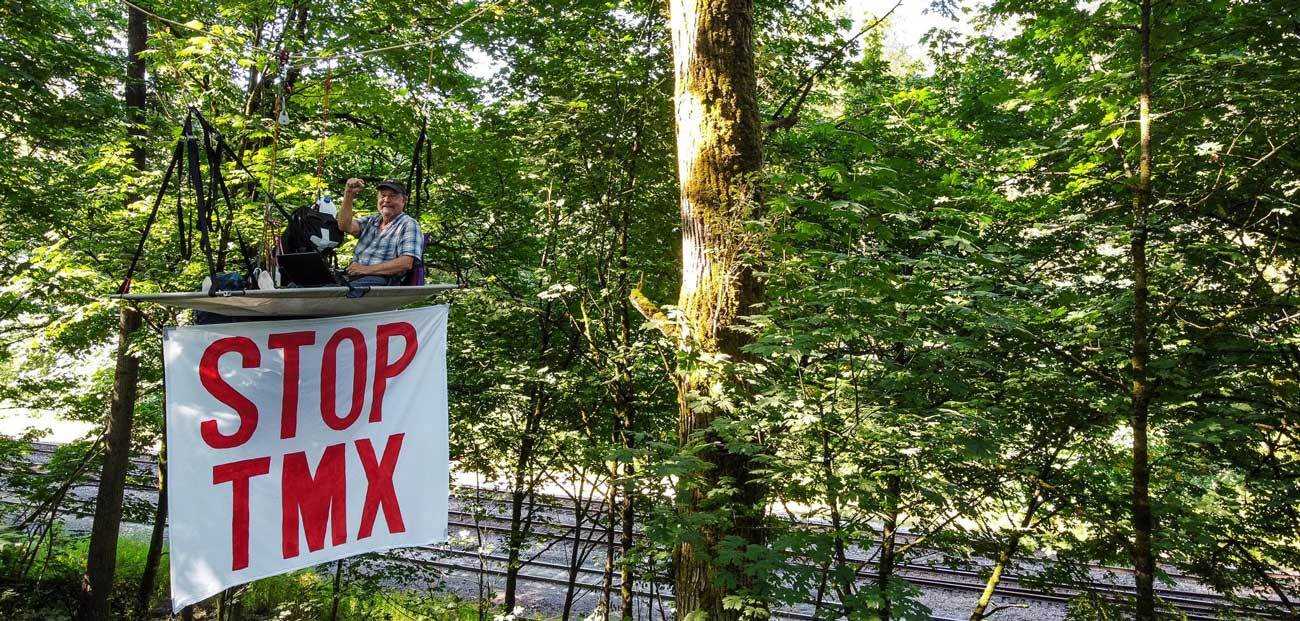 Equally critical to the climate fight, is stopping the proliferation of the fossil fuels that are heating the planet and poisoning communities. And again, members of the Stand community are defeating fossil fuel infrastructure, both large and small.
Since 2013, this community and our allies have successfully delayed the dangerous Trans Mountain pipeline (it's still not built!). Our latest effort targeting the pipeline's insurers in order to shelve the pipeline for good has been so successful that 13 insurance companies dropped TMX. This is working because they can't operate without insurance. Now the pipeline has requested its insurers be made private to avoid our scrutiny.
If folks think that's going to stop us, they've got another thing coming. We're doubling down on our winning insurance campaign and you can help us turn up the heat on one of Trans Mountain biggest insurers here.
At the same time, the SAFE Cities movement of municipalities blocking fossil fuel expansion and accelerating a just transition at the local level is picking up steam. Dozens of SAFE ordinances have passed this year, showing that local municipalities can do everything from banning new gas stations to phasing out oil fields to decarbonizing buildings and electrifying bus fleets.
To see what's going on with SAFE Cities and join the movement, head over to the SAFE map.
Moving forward
I won't lie to you. The climate fight is probably the most complex challenge humanity has ever faced. There are going to be hard moments like the one we're in right now. There are going to be painful losses like the horrific fire that effectively wiped out the town of Lytton, British Columbia and the Tl'kemtsin nation. [8] (If you want to help them recover from the recent wildfires you can do so here).
However, I truly believe we can come out the other side stronger. And I know that this community has a massive role to play.
We've protected millions of acres of forests that people thought couldn't be saved. We've gone up against multinational oil, gas, and coal companies worth billions of dollars and come out victorious, blocking dozens of their projects that would have poisoned local communities and accelerated the climate crisis. We've shifted billions of dollars of purchasing from corporate powerhouses like Starbucks, Staples, and Levi's onto sustainable pathways.
Because of people like you, we've done, and continue to do, things that others consider impossible. This community is more than half a million people strong (and growing!), and together, we're using our collective power to fight climate change, protect wild spaces, stand with impacted communities, and say no to new fossil fuels.
It is possible. Join us. Together, we're building a better future.
With hope,
Todd Paglia
Executive Director
Stand.earth
[1] https://www.forbes.com/sites/nicholasreimann/2021/07/06/hundreds-likely-dead-after-historic-heatwave-hits-pacific-northwest-and-canada/?sh=58776411435a
[2] https://www.thestar.com/news/canada/2021/07/07/its-so-hot-that-canadas-sea-creatures-are-cooking-to-their-death-in-their-shells.html
[3] https://gizmodo.com/dangerous-heat-wave-is-literally-melting-critical-infra-1847186624
[4] https://www.nbcnews.com/science/environment/heat-fire-smoke-british-columbia-produce-extreme-weather-rcna1327
[5] https://www.usatoday.com/story/news/nation/2021/07/02/gulf-mexico-pipeline-fire-pemex-says-fire-out-videos-go-viral/7849252002/
[6] https://www.reuters.com/business/energy/european-lenders-exit-amazon-oil-trade-after-scrutiny-by-campaigners-2021-01-25/
[7] https://vancouverisland.ctvnews.ca/these-are-monumental-steps-b-c-government-approves-old-growth-logging-deferral-on-vancouver-island-1.5463222
[8] https://thetyee.ca/News/2021/07/14/Did-Train-Start-Lytton-Fire/
---
Stand.earth challenges corporations, industries, and governments to prioritize the well-being of people, our environment, and our climate by creating long-term, effective solutions. None of this work is possible without your support.
DONATE $5
San Francisco office: 548 Market Street, Suite 74196, San Francisco, CA 94104-5401
On traditional Chochenyo and Karkin Ohlone Lands
---
Bellingham office:
1329 N State St., Suite 302 Bellingham, WA 98225
On traditional Lummi and Nooksack Lands
---
Vancouver office: 5307 Victoria Drive, Suite 347, Vancouver, BC V5P 3V6
On Unceded Territories of the
səl̓ílwətaʔɬ
, xʷməθkwəy̓əm, and Skwxwú7mesh Nations