Details

Published on Sunday, 29 November -0001 16:00
Written by editor
Canada's ship waste standards are 18x worse than what Alaska allows. ‌ ‌ ‌ ‌ ‌ ‌ ‌ ‌ ‌ ‌ ‌ ‌ ‌ ‌ ‌ ‌ ‌ ‌ ‌ ‌ ‌ ‌ ‌ ‌ ‌ ‌ ‌ ‌ ‌ ‌ ‌ ‌ ‌ ‌ ‌ ‌ ‌ ‌ ‌ ‌ ‌ ‌ ‌ ‌ ‌‌ ‌ ‌ ‌ ‌ ‌ ‌ ‌ ‌ ‌ ‌ ‌ ‌ ‌ ‌ ‌ ‌ ‌ ‌ ‌ ‌ ‌ ‌ ‌ ‌ ‌ ‌ ‌ ‌ ‌ ‌ ‌ ‌ ‌ ‌ ‌ ‌ ‌ ‌ ‌ ‌ ‌ ‌‌

With a new government and the upcoming cruise season, now is the time to strengthen regulations against ship waste dumping. Sign the petition to let the Canadian government know protecting the ocean and the climate should be a legislative priority.
SIGN THE PETITION
As we set sail with a new government, one thing was made very clear throughout these past weeks: This was a climate election – but will this be a climate administration?

Newly elected members of parliament will soon be given their cabinet assignments as well as their departments' priorities – and for Transport Canada, it's critical that ocean protection is at the top of the list.
With cruises set to restart as soon as November, the pressing issue of ship waste dumping cannot be ignored. Add your name to let the Canadian government know strengthening regulations to protect human and ocean health alike is a priority for Transport Canada.
TAKE ACTION
As regulations stand currently, what Canada considers to be "treated" ship waste is 18 times more polluted than what Alaska allows. Meanwhile, Washington State doesn't let any sewage, treated or not, get dumped in the Salish Sea, though their jurisdiction only covers half of it.
Meaning ships travelling past Washington or Alaska need to hold whatever gets flushed on board till they can dump it in our waters. And what exactly is getting dumped? Glad you asked, but, maybe, make sure you aren't eating right now. Substances like raw sewage chock full of bacteria and viruses, greasy and soapy greywater, and toxic smokestack discharge are just a few waste streams that make their way into the ocean.
And the kicker? Canada's regulations have no consistency on what is raw and what is treated, and also don't require greywater treatment by most vessels in Canada because any ship built before 2013 is off the hook.
This is Transport Canada's mess to clean up. Add your name to demand stronger regulations on ship wastewater dumping.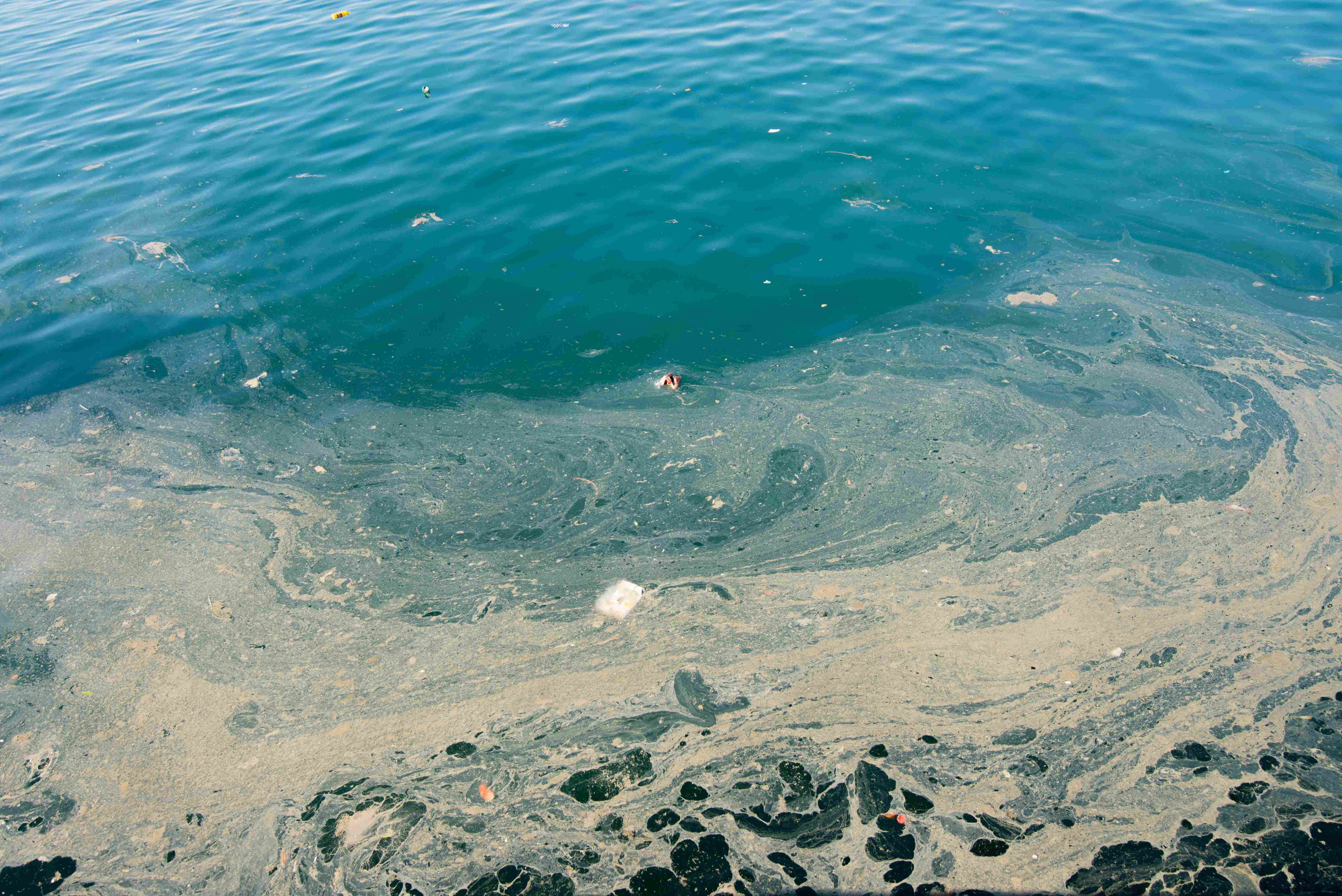 The ocean is in big trouble already because of climate change – we need to fight to make sure we aren't making it much worse by regulating dumping. And because the operations of the shipping industry are frequently out of sight and out of mind, the Canadian government thus far has been unwilling to adequately regulate dumping to prevent wastewater pollution in the ocean.
Luckily, shedding light on some of the most insidious accelerators of the climate emergency is what Stand.earth was founded to do. And with a community of over half a million and growing, we have a big opportunity to push this issue into the spotlight.
We were founded to make noise in the face of silent inaction. So, let's make sure the Canadian government hears our demands loud and clear.
For the oceans,
Anna Barford
Canadian Shipping Campaigner
Stand.earth
---
Stand.earth challenges corporations, industries, and governments to prioritize the well-being of people, our environment, and our climate by creating long-term, effective solutions. None of this work is possible without your support.
DONATE $5
San Francisco office: 548 Market Street, Suite 74196, San Francisco, CA 94104-5401
On traditional Chochenyo and Karkin Ohlone Lands
---
Bellingham office: 1329 N State St., Bellingham, WA 98225
On traditional Lummi and Nooksack Lands
---
Vancouver office: 5307 Victoria Drive, Suite 347, Vancouver, BC V5P 3V6
On Unceded Territories of the
səl̓ílwətaʔɬ
, xʷməθkwəy̓əm, and Skwxwú7mesh Nations