Details

Published on Sunday, 29 November -0001 16:00
Written by editor
Democrats were accused of manufacturing a white supremacist hoax, but internal plans show that the stunt was rooted in their doomed, Trump-focused strategy.

MOST READ


Matthew Cole
Investigators are probing Prince's involvement in the attempted sale of Jordanian military equipment as part of a 2019 plan to help self-declared Libyan leader Khalifa Hifter.
George Chidi
What kind of a society lets a woman live in her own feces on an iconic Atlanta street corner for five months?
Protecting freedom of the press has never been more important. Be the next person to support The Intercept's independent journalism by becoming a member today.
---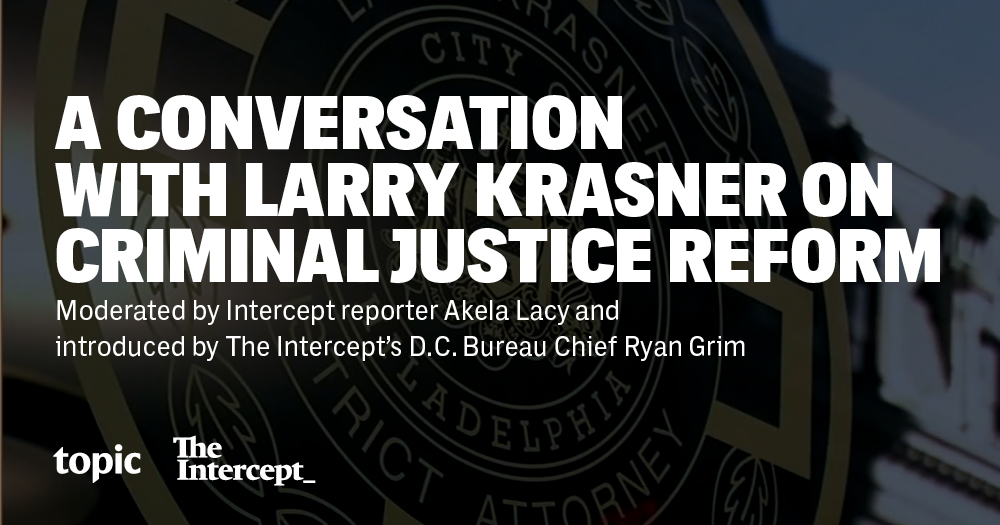 The Intercept and Topic present a live conversation between reporter Akela Lacy and Philadelphia District Attorney Larry Krasner on the accomplishments –– and challenges –– of his first four years as DA.
---
Top Stories
Ryan Grim
Democrats were accused of manufacturing a white supremacist hoax, but internal plans show that the stunt was rooted in their doomed, Trump-focused strategy.
Sharon Lerner
Beginning in 2019, the EPA stopped releasing crucial toxics reports. Even agency staffers have a hard time accessing them.
Julian Brave NoiseCat
But now a lot will need to go exactly according to plan, an influential climate model suggests.
Sharon Lerner, Mara Hvistendahl
Emails show that NIH officials allowed EcoHealth Alliance to craft oversight language governing its own gain-of-function research.
Belle Lin
Surveilling drivers under the guise of safety is a common thread in Uber's patents. Experts warn the systems described could reinforce existing inequalities.
Micah Lee
The investigation into America's Frontline Doctors and SpeakWithAnMD.com comes after an Intercept story revealed a right-wing network making millions.
Eoin Higgins
The former senator, now a leader with the dark-money group No Labels, is still proud of himself for killing the public option.
Ryan Devereaux
Amber Ortega was arrested for blocking construction on sacred lands in southern Arizona. She now faces trial in Tucson.
Jordan Smith
Several justices wanted to know: If Texas could craft a law to insulate its attack on abortion, what would stop other states from using the same method to target rights they disfavor?
Natasha Lennard
The Kyle Rittenhouse murder trial and the civil suit against organizers of the "Unite the Right" rally in Charlottesville hold lessons about fighting fascism with the law.

First Look Institute is a 501(c)(3) charitable organization (tax ID number 80-0951255).
The Intercept's mailing address is:
First Look Institute
P.O. Box 27442
Washington, DC 20038
The Intercept is an award-winning nonprofit news organization dedicated to holding the powerful accountable through fearless, adversarial journalism. Our in-depth investigations and unflinching analysis focus on surveillance, war, corruption, the environment, technology, criminal justice, the media and more. Email is an important way for us to communicate with The Intercept's readers, but if you'd like to stop hearing from us, click here to unsubscribe or update your subscription preferences.
Become a member of The Intercept today and support our independent journalism.