Details

Published on Sunday, 29 November -0001 16:00
Written by editor
Email Template r1

Your place for news and action
A majority of Canadians are worried about climate change. But more than half of people think the government is doing enough to solve the problem. In one poll, 71 per cent of respondents graded federal action as "good" or "acceptable."
Maybe it's because most people can't or don't follow climate policy very closely. Or because people don't know about the sneaky marketing campaigns oil and gas companies spend billions of dollars on to suppress... or muddy how bad their industry is. Or they haven't heard that Big Oil lobbyists meet hundreds of times a year with government officials to push their agenda.
No matter the reason, the general public is content with Canada's climate action as is. And this must please oil and gas companies to no end. Because that's what allows them to keep drilling and keep raking in sky high profits, even as they set the world on fire
But public opinion can change. Canadians are showing a growing concern about climate action in general. More people are connecting the dots between climate disasters and their root causes - extracting and burning fossil fuels - and more people are coming to terms with what it will take to avoid the worst outcomes. They just need to be activated. Then maybe, we'll see that contentment with the status quo shift in our favour.
Agitation is bad news for Big Oil.
One of our most important jobs right now is to sound the alarm, and engage folks on the fence or focused on other priorities who, with the right information and tools, would be willing to jump into the fight for a liveable future.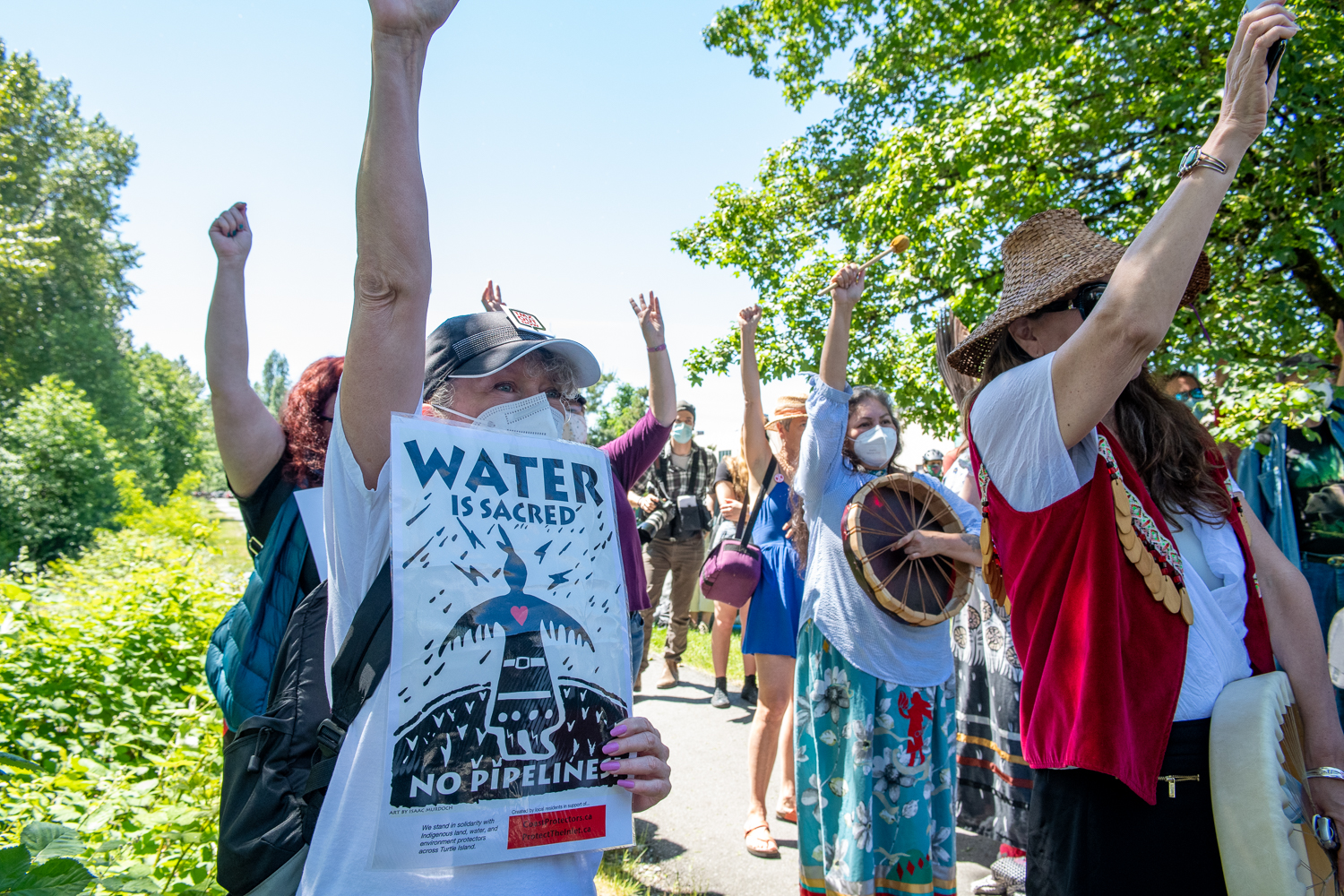 If you received Dogwood News from a friend and like what you see, sign up now!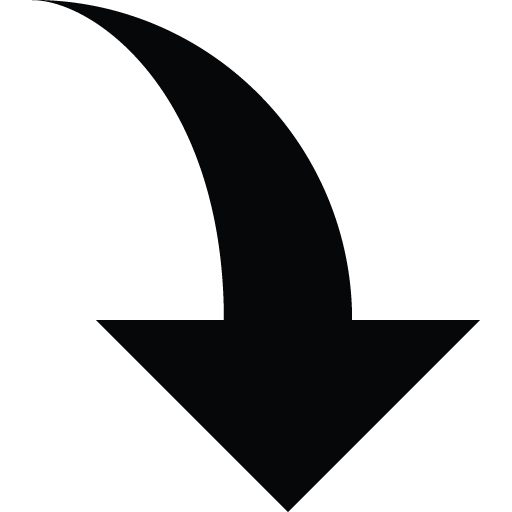 Sign up for Dogwood News!
Get Involved
Take action
Landlord BC is organizing an event on June 15 in which Fortis will be promoting Renewable Natural Gas (RNG) to property owners across the province as a "climate friendly" option to heating new and existing homes. But
RNG is a false solution gas companies are using to greenwash their industry
while at the same time charging customers more for what is mostly the same product as always: dirty fracked gas.
Send Landlord BC CEO David Hutniak an e-mail urging him to encourage landlords to protect their tenants and the climate by installing efficient electric heat pumps, not adding more gas:

This email address is being protected from spambots. You need JavaScript enabled to view it.
Events
Monday, June 13 at 9 a.m.
Public health physician, Dr. Tim Takaro, is being sentenced to one month in jail for blocking Trans Mountain construction.
Come to the corner of Hornby St and Nelson
to support him and 250 past TMX arrestees who are fighting for the future.
Wednesday, June 15 - 'Sue Big Oil' campaign launch
, a new initiative by West Coast Environmental Law we are proud to endorse. Global oil & gas corporations have known for decades that burning fossil fuels would lead to death and destruction. But rather than do the right thing, they chose to invest in misinformation and lobbying against climate action so that they could continue to make profits. It's time to get these fossil majors to take climate change seriously by making them pay a fair share of the climate damages that B.C. taxpayers are currently on the hook for.
Join this hour-long conversation
hosted by journalist Avi Lewis, along with legal experts, campaigners and climate-impacted people, to learn about this bold campaign and legal strategy to sue Big Oil, and give you the tools you need to get involved in your community.
On Tuesday June 21, join Dogwood's Deep Canvass Training
to learn how you can change the hearts and minds of people on climate by sharing stories and connecting on values rather than facts.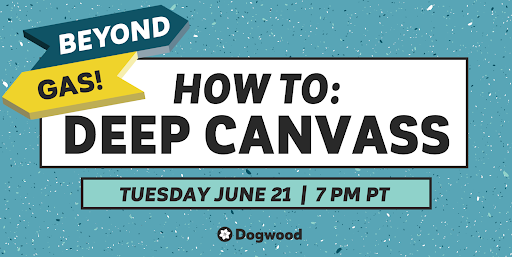 We'll share how compassionate curiosity and non-judgemental listening have been used to overcome apathy, fight polarization and build broad movements for environmental social justice across the world. You'll come away with skills you can use anytime, including if you choose to canvass with us this summer and beyond!
RSVP now
for this exciting call.
Thank you for reading Dogwood News This Week
We have

NEW SWAG!

If climate action, democracy and social justice matter to you,
buy apparel from
our online store
that supports our work and keeps you looking sharp
!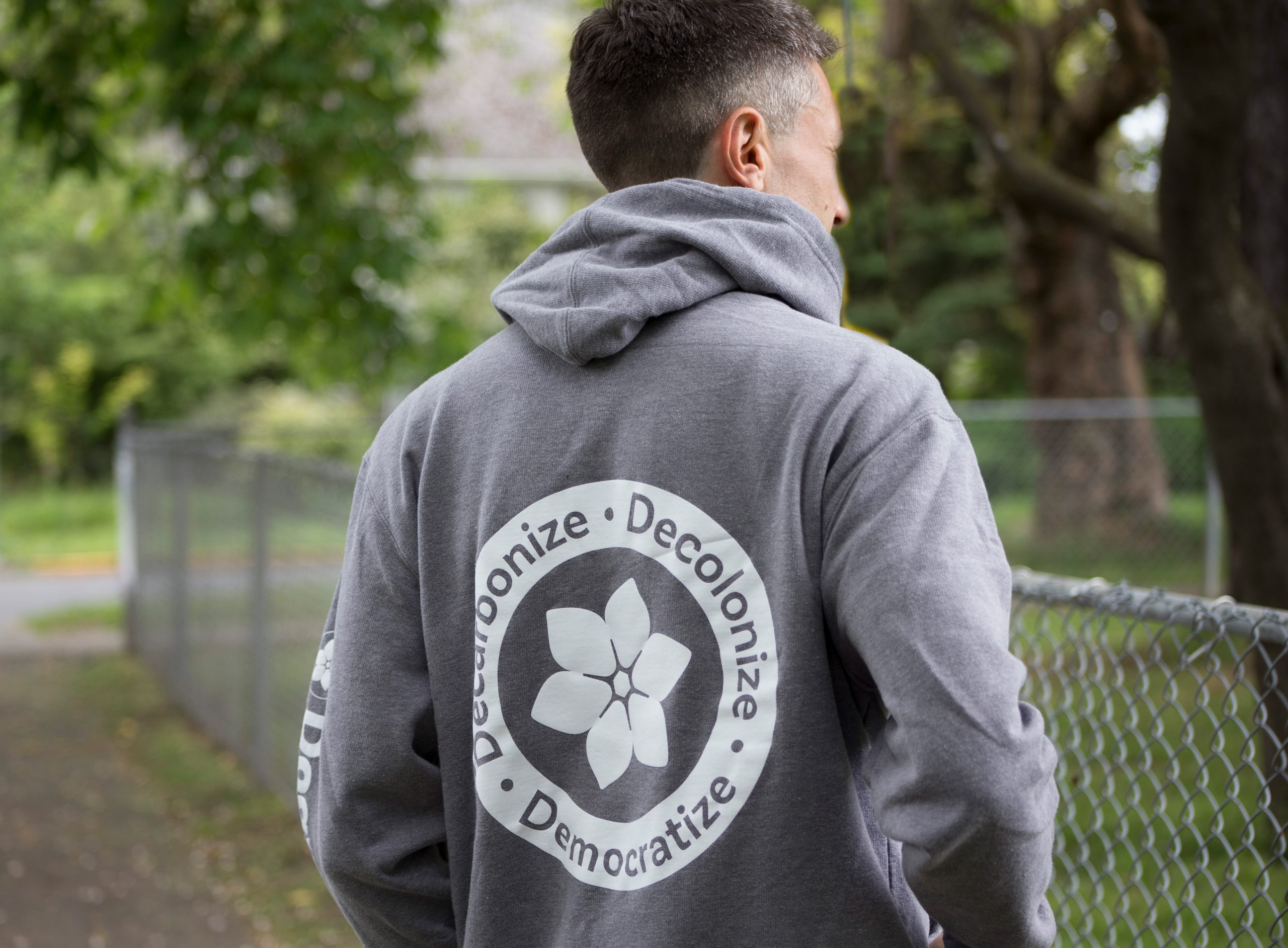 Chip in now!
Dogwood brings together everyday British Columbians to win back decision-making power over our environment, energy and democracy. STAY CONNECTED





PO Box 8701, r5