Details

Published on Sunday, 29 November -0001 16:00
Written by editor
Email Template r1

PAOV,
A rotating squad of heavily armed RCMP officers has patrolled Highway 16 since November, guarding a pipeline for Royal Dutch Shell and Malaysia's state-owned oil company Petronas.
Encouraged by their success,
Enbridge and TC Energy are working to revive plans for two more fracked gas pipelines across Northern B.C.
But the lands they want to cross don't belong to the corporations, or the Crown.
Wet'suwet'en hereditary leaders are planning a summit to bring... allies together and discuss strategies to safeguard their lands, languages, laws and people
in the face of this assault.
For Indigenous Peoples Day, I'm asking you to
support them with a donation to Indigenous-led community organizing in Northern B.C.
The "Peace and Unity Summit" is a response to the violence and division sown by our colonial government
in its efforts to neutralize resistance, and pave the way for massive expansion of the fossil fuel industry.
It's a chance to bring chiefs and allies together on the Yintah (unsurrendered Wet'suwet'en territory) to rekindle relationships weakened by the pandemic and
chart a positive vision for the future
.
You will be invited to witness this important work via webcast in July. For now,
please join me in donating toward the hard costs of the gathering
– transporting, feeding and accommodating Indigenous delegates from near and far.
You've heard of the Coastal GasLink pipeline, with its militarized police raids and swathe of destruction through the coastal mountains. But CGL is just the tip of the spear.
The massive expansion of fracking in the northeast has investors hoping to revive two more routes: Pacific Trails and the Prince Rupert Gas Transmission proposal. Now is the time to start organizing and building solidarity, so we can head them off.
Thanks for your generosity,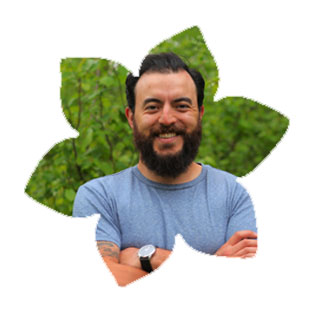 Kai
P.S.
The unique alliance of Indigenous nations in the Northwest has defeated international oil and gas giants before
, including Enbridge's Northern Gateway pipeline and Shell's coalbed methane proposal in the Sacred Headwaters.
These leaders need your support again – please donate what you can to bring them together
.
Thanks for all you do,
The No Tankers team
PO Box 8701, r5