Details

Published on Sunday, 29 November -0001 16:00
Written by editor
Email Template r1

PAOV,
A handful of people will vote this fall to choose the next premier of B.C.
That person will have two years to govern before the next election.
Will they use the power of government to prop up the status quo? Or defend what's left of our ecosystems and communities? That depends who wins the upcoming BC NDP leadership race, and who they answer to.
The party currently has about 11,000 members. The new leader will need 50 per cent... of the vote plus one. That means
as few as 5,500 people could pick the next premier. That kind of opportunity doesn't come around very often
.
What are your thoughts?
Would you consider joining the BC NDP to vote in the leadership race and pick the next premier?
Yes, I'll sign up →
No way, not the NDP
It depends who runs...
I'm already a member
There are legitimate reasons for staying out of electoral politics. And after the disappointments of the last five years, many people simply can't stomach the idea of joining the BC NDP.
Others see it as a rare chance to directly pick the premier, and
influence the direction of the province for at least the next two years
. Here are the rules for joining the party:
People as young as 12 can join and vote for the next premier
The fee is $10, but students and people with low-incomes can pay just $1
Permanent residents can join and vote as long as they live in B.C.
You can apply for membership on the party website by clicking the 'YES, SIGN ME UP' button above. If you need to renew your membership, click on 'I'M ALREADY A MEMBER' to find a link to sign back up.
We don't know who's running yet, but candidates have until October to decide. And whoever wins will take power at the most difficult time this province has ever faced. Their decisions will shape our future, for better or for worse.
Thanks for taking our straw poll,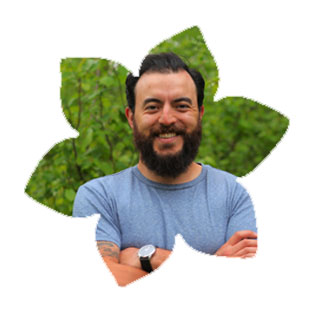 Kai
P.S.
Dogwood is not endorsing the BC NDP, or asking you to support them in the next election. However, leadership races are a unique opportunity. Each vote carries far more power than it does in a general election
. We want to know how many people are interested in wielding that power in a one-time vote for premier.
If you like what we do and are able to help, please donate! We're grateful to you.
Chip in now!
PO Box 8701, r5