Details

Published on Sunday, 29 November -0001 16:00
Written by editor
Email Template r1

PAOV,
Last year, my three-year-old son smashed my cell phone — not a surprising thing to have happen, to be honest. Phones are made of glass and kids are, well, kids. The screen was in pieces and the speaker wouldn't work, which left me with
two options: fix it or buy a new phone
.
I quickly discovered that doing the fix myself would void my warranty, so I took it to a repair shop. They quoted me more... than $100 just for the screen, and couldn't guarantee the speaker would work.
Despite the vomit-inducing cost, I felt like my only option was to buy a new phone. So I did. Then I took my old one to a recycling depot and
placed it on top of a landslide of similarly discarded devices and electronics
.
When my laptop kicked the bucket shortly after,
I was told it would cost hundreds of dollars to fix
, but that it's so old (six years!), there wasn't much point — the manufacturer had already stopped making some of that model's parts.
These two scenarios are commonplace. They're also no accident.
It's by manufacturer design that devices break, are expensive to fix or are rendered obsolete within a few years of buying them
.
Manufacturers hold tremendous power over everyday people like us. And
they use legal loopholes to deny us the materials, information and parts we need to repair electronics ourselves
— even if we're technically "allowed" to attempt a repair.
But 'right to repair' advocates like OpenMedia are working to
secure broad legislation in Canada
that will help stop this.
New and amended laws would compel manufacturing giants to make materials, resources and repair manuals available to everyone
. That means stopping these companies from using the public as their cash cow, and defending our land and water from the overwhelming waste of disposable devices.
"Old" or broken electronics are dumped into landfills every day. And
mining materials for new phones and tablets wreaks havoc on the landscape and health of local communities
here at home and abroad. Indigenous and racialized peoples are particularly impacted by the fallout from extraction.
This system is not sustainable, ethical or affordable. And it's making big corporations rich.
That's why our friends at OpenMedia have joined other 'right to repair' advocates to push for
new and amended laws that will give everyday people like you the right to fix your device yourself
, or find someone locally to do it for you.
Will you add your name to the call to pass this important legislation in Parliament?
A poll by OpenMedia and iFixit shows 3 out of 4 people in Canada support the right to repair. But thanks to the immense power of lobbyists, the necessary laws still haven't been passed.
It's going to take the collective power of the public to push for a system that reduces environmental waste and destruction, and keeps essential devices affordable for everyday people struggling just to get by
.
With Parliament returning from summer break,
now is the perfect time to call on decision makers to enshrine our right to reasonable and affordable options for repairing the electronics we rely on
.
Please take 30 seconds to support OpenMedia's fight for 'right to repair' legislation in Canada
.
Thank you!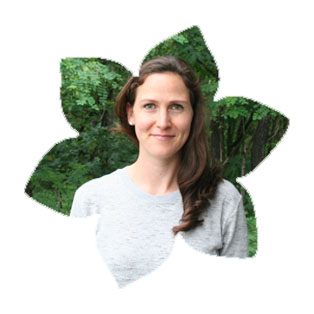 Christina
Thanks for all you do,
The No Tankers team If you like what we do and are able to help, please donate! We're grateful to you.
Chip in now!
PO Box 8701, r5