Details

Published on Sunday, 29 November -0001 16:00
Written by editor
Email Template r1

Your place for news and action
It appears the BC NDP will stop at nothing to avoid having a real discussion about oil and gas expansion. Which is understandable if your party is controlled by corporate lobbyists, rather than its grassroots members.
If Anjali Appadurai had been allowed to run against the party's favoured candidate, David Eby, tackling fracked gas, Indigenous rights and a real climate plan would have all been on the table. Now? The fossil fuel industry... is rolling up its sleeves.
In addition to Coastal GasLink, there's another fracked gas pipeline — four times the size — planned across unceded Gitxsan and Gitanyow territories. And another one. And another one.
But there are still chances to stop them. And this isn't the end of the road for people who'd hoped to have a climate champion lead this province. There are many fights ahead, both inside and outside the political arena.
Thousands of climate-concerned British Columbians signed up to be a member of the NDP for a reason. If they stay and push the ruling party in the direction it needs to go — toward renewable energy and a just transition for workers, affordable housing and a climate plan that does not include more fracking pipelines — the ground can shift.
And for anyone who isn't a member of the NDP or can't stand to stay, B.C.'s grassroots movement fighting for climate justice is just as strong, if not stronger, than it's ever been. That's a good thing. Because the only way to combat the power and influence of rich oil and gas companies corrupting our government is by organizing people to stand together and say no.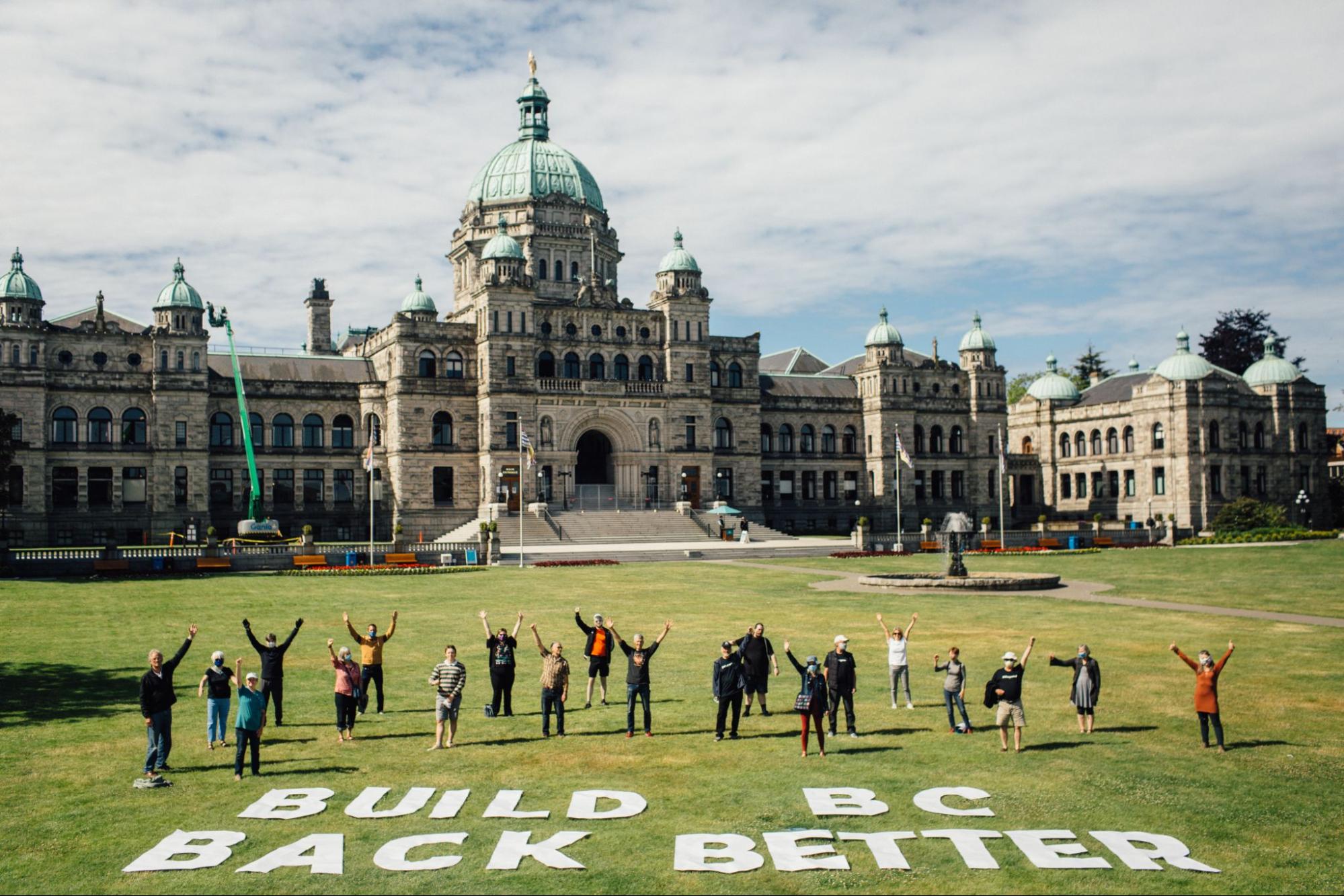 If you received Dogwood News from a friend and like what you see, sign up now!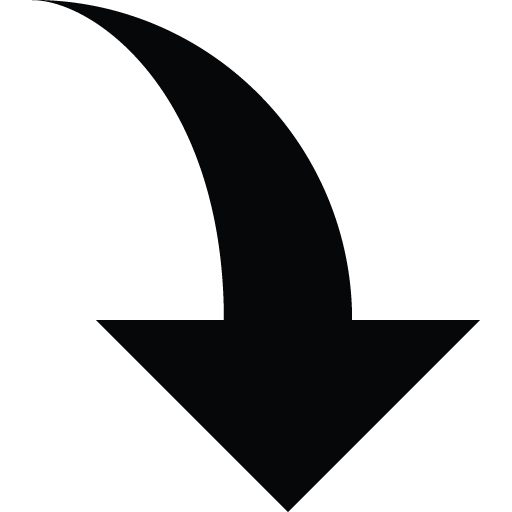 Sign up for Dogwood News!
Take action
We're hiring! Learn more about our open position for
Director of Organizing
, or forward it along to someone you think would be a great fit.
If you or someone you know would like to help steer Dogwood into the future, there are open positions on our
Board of Directors
.
Apply now!
Events
TODAY at 10 a.m. The Peace & Unity movement is back
with
a panel focused on rebuilding alliances
. Join for a lively discussion today, Saturday, October 22 from 10 to 11:30 a.m. moderated by Dogwood's Kai Nagata, featuring speakers Mark Ruffalo, Dinï ze' (Hereditary Chief) Na'moks, Severn Cullis-Suzuki and more.
Find out what's happening on Wet'suwet'en territory, hear stories of people's lived experience on the Yintah (land) and front lines, an explanation of Coastal GasLink (and future pipelines), and what people can do to get involved and take action. Tune in using David Suzuki's
Facebook livestream
or on
Vimeo
.
Wednesday, October 26 at 7:00 p.m.
F is for Fires, Floods, and Fossil Fuels: a Climate Action Report Card for the BC Government.

Join the BC Climate Emergency Campaign as we release our report card evaluating the BC government's progress on climate action. One year after receiving our joint open letter, has the provincial government addressed our concerns? What progress have they made, if any, towards achieving our 10 actions?
Thank you for reading Dogwood News This Week
If climate action, democracy and social justice matter to you,
please become a monthly donor
.
Your support is greatly appreciated!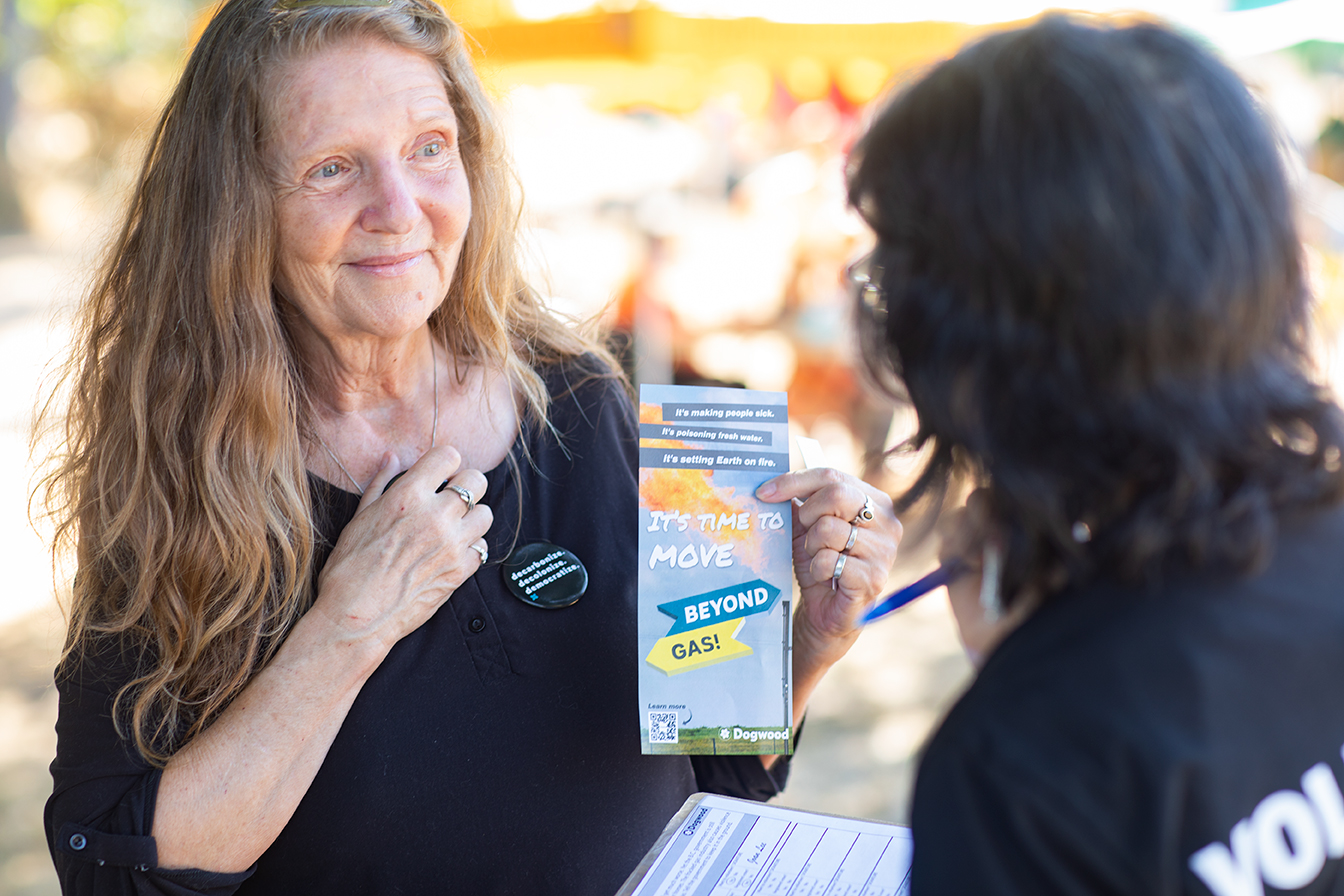 Chip in now!
Dogwood brings together everyday British Columbians to win back decision-making power over our environment, energy and democracy. STAY CONNECTED





PO Box 8701, r5