Details

Published on Sunday, 29 November -0001 16:00
Written by editor
Email Template r1

PAOV,
I'd never heard the term 'atmospheric river' before November 2021. I was 4,000 kilometers from home on vacation with my family, huddled around my brother-in-law's phone watching B.C. flood with water when I learned what it meant.
The images were terrifying, and like most people, we felt helpless to stop it
.
My family and I were really lucky on paper. My parents' basement flooded while we were away, but my aunt and cousin saved old family photo... albums and recently bought Christmas gifts, food reserves and furniture.
But we still came home from our trip to washed out roads, displaced friends, and a new and deeply unsettling feeling that things we'd taken for granted — a safe place to live, driving around, delivery of goods from outside our community — are no longer a given.
It's been one year this week since B.C. flooded and so much has happened since then, it feels like it's been five
.
More climate disasters, more raids on Indigenous land defenders. A major war in Ukraine and a rush to develop new oil and gas projects. A financial crunch and a health care crisis that's hitting the most vulnerable people in Canada the hardest. Ends are not meeting.
There are a lot of directions Dogwood could go under our strategic framework to decarbonize, decolonize and democratize B.C., but
we want to choose campaigns and priorities that will be effective, and help build our supporters' vision for the future, too. That's why I'm asking for your input today
.
Please take 7 minutes to fill out this year's Dogwood Supporter Survey
. Your answers will help us get to know you as a person, and also understand the values and interests of our supporter base as a whole.
To build an even bigger movement that has the muscle to make lasting change in B.C., it's important we design strategies that people like you, who make up this powerful collective, support and want to participate in. Because
we can't do any of it without you
.
As a staff, we get together every week to ground ourselves in the most pressing issues of the moment, map out tipping points on the horizon, and decide where we think our work will have the most impact.
By filling out this survey, your voice will be added to those conversations
.
What we already know is that, by and large,
Dogwood supporters are people who want a safer, more fair and resilient B.C. But how and when we get there are live questions that evolve over time
.
Please help shape what our next year of organizing and campaigning will look like
.
Thank you in advance for your time and energy on this.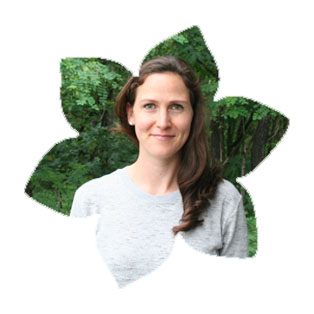 Christina
Thanks for all you do,
The No Tankers team If you like what we do and are able to help, please donate! We're grateful to you.
Chip in now!
PO Box 8701, r5