Details

Published on Sunday, 29 November -0001 16:00
Written by editor
Download this newsletter in PDF.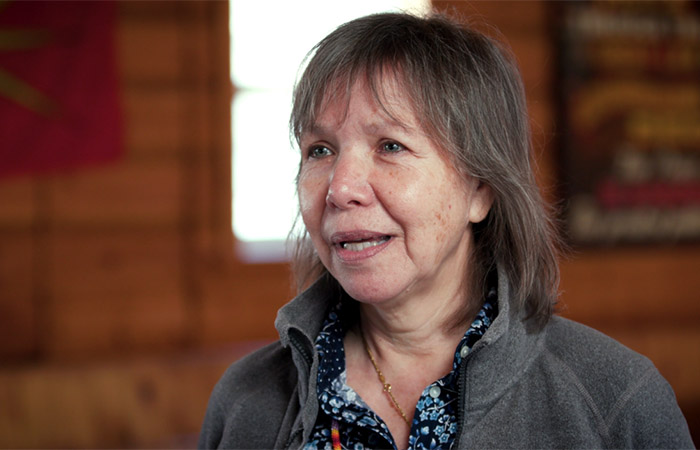 Reconciliation video series is back with new 1-2 minute clips!
Do you ever feel that you'd like to advance the work of reconciliation, but you're confused or unsure where to begin? You have questions but don't know who to ask.
To help you out, we've spent the past three years asking Indigenous partners questions about reconciliation. Are you curious about their responses? The good news is that we brought a videographer with us to capture the conversations. More good news, new videos are being added over the coming weeks! Meet some of our Indigenous friends and partners and hear from them directly. Watch the short videos.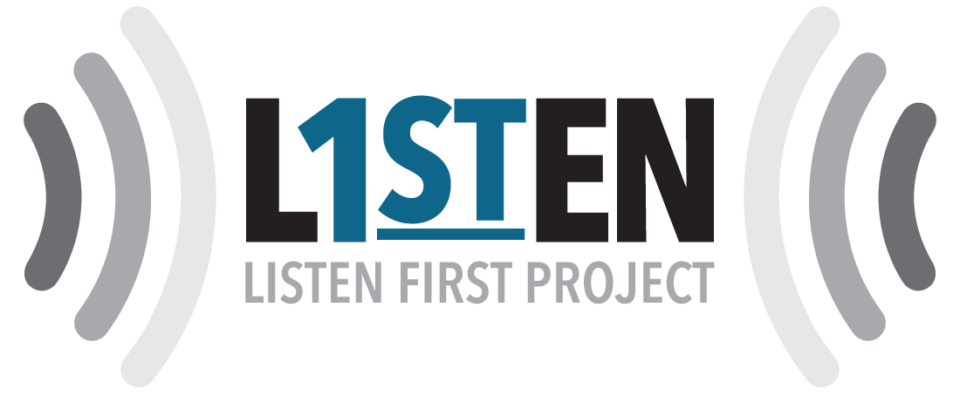 CFSC joins Listen First network
The... Listen First Project brings together over 450 organizations who each agree that we need more listening. The networks' many members believe that when people listen first to understand each other, even if they don't agree with what's being said, society as a whole can benefit.
A great many people are hungry for more positive and rewarding interactions, especially with folks outside of their "tribe". Listening and respectful interactions can often help to address misunderstandings, false information, distrust, and fear.
To announce our joining the network, Listen First asked CFSC's Matt Legge to discuss our bridge building efforts. Watch the 2 minute video Matt made.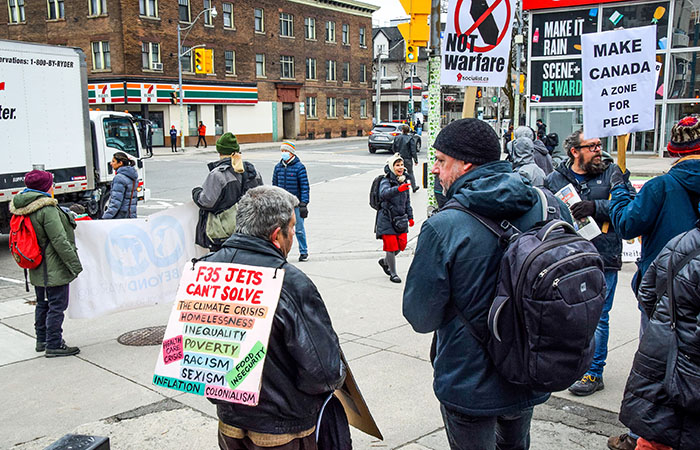 No Fighter Jets protest, Toronto, Jan 7, 2023. Sign reads: "F35 jets can't solve: the climate crisis, homelessness, inequality, poverty, racism, sexism, health care crisis, food insecurity, inflation, colonialism."

Canada poised to buy 88 new fighter jets
Canada plans to purchase 88 new Lockheed Martin F-35 stealth fighters for $19 billion (with a lifecycle cost of at least $77 billion). This is a war plane. It's designed for first strike attacks and can carry a nuclear bomb. A new Parliamentary e-petition calls for Canada to:
1. Conduct and publicize a comprehensive study on the financial, climate, environmental and social costs and risks of the F-35 fighter jets;
2. Make public the findings for the gender-based analysis, environmental assessment, climate impacts, and impacts on Indigenous communities of the new fleet of F-35s; and
3. Cancel the planned purchase of F-35 fighter jets and invest in climate action and the well-being of Canadians.
Sign the e-petition and learn more about the No Fighter Jets campaign endorsed by CFSC.
Young people can join Quakers at the United Nations
The Quaker United Nations Office in Geneva invites young professionals to join a 12-day residential program to learn about international politics and some of the most pressing issues of our day. The program will take place in-person for the first time since 2019. The application deadline is March 3. Find out more: https://quno.org/quaker-united-nations-summer-school
r0 |
Manage email preferences