Details

Published on Sunday, 29 November -0001 16:00
Written by editor
The Spring 2023 edition of Canadian Friends Service Committee's print and digital newsletter Quaker Concern is available now!
Inside you'll find three full-length articles plus highlights from our recent activities and travels in support of justice and peace.
You can read the current issue (as well as past ones) online or download it in PDF.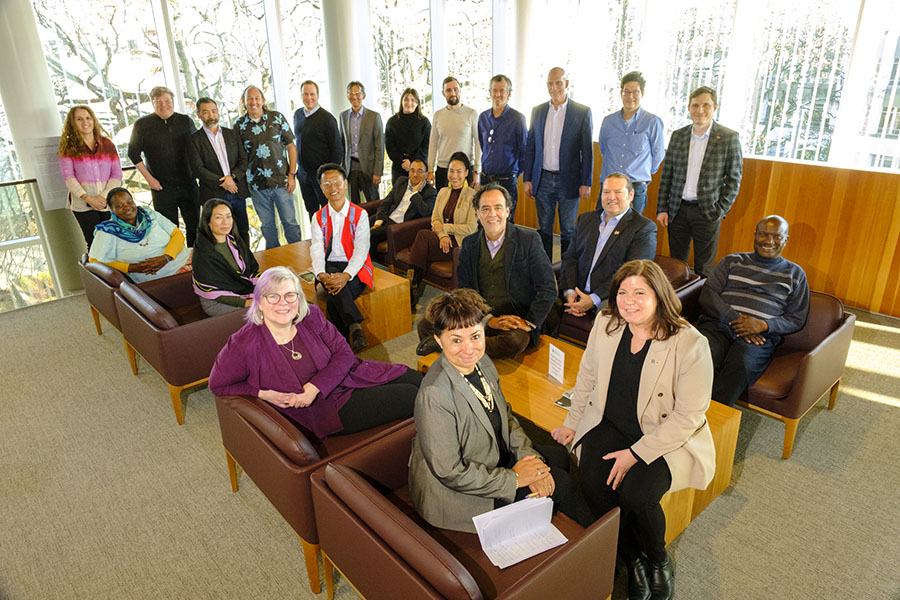 Participants at a seminar co-hosted by the UN Expert Mechanism on the Rights of Indigenous Peoples, University of British Columbia, February, 2023
Human rights are vital. How do we know when they're implemented?
By Jennifer Preston and Jeremy Vander Hoek
How can people verify that key humans rights are actually respected? For many years Canadian Friends Service Committee has focused on making sure that the vitally important rights affirmed in... the United Nations Declaration on the Rights of Indigenous Peoples (Declaration or UNDRIP) are implemented. How is the Declaration—which the Truth and Reconciliation Commission called the "framework for reconciliation"—being put into action to create real change?... Keep reading ››
Monica Walters-Field (first row, second from the left) helping to represent Quakers globally in anti-racist work as part of Canadian Friends Service Committee's delegation to the UN Permanent Forum on Indigenous Issues.
Being an anti-racist Quaker here and now
By Monica Walters-Field
This took shape for me while I was sitting in silence in a weekly Meeting for Worship hosted by Canadian Friends Service Committee. In that receptive and giving space, I felt led to stand up. The coming together of a number of events and conversations in my mind and heart showed me that we often buy into thoughts and practices that in fact imprison us. They put us in old patterns that benefit very few people. These patterns don't create change. Let's be courageous, Friends, and stand up! This is something I've been "seasoning" and wanting to share for a while now: I feel a concern that some of the stories we're hearing about anti-racism are actually harmful... Keep reading ››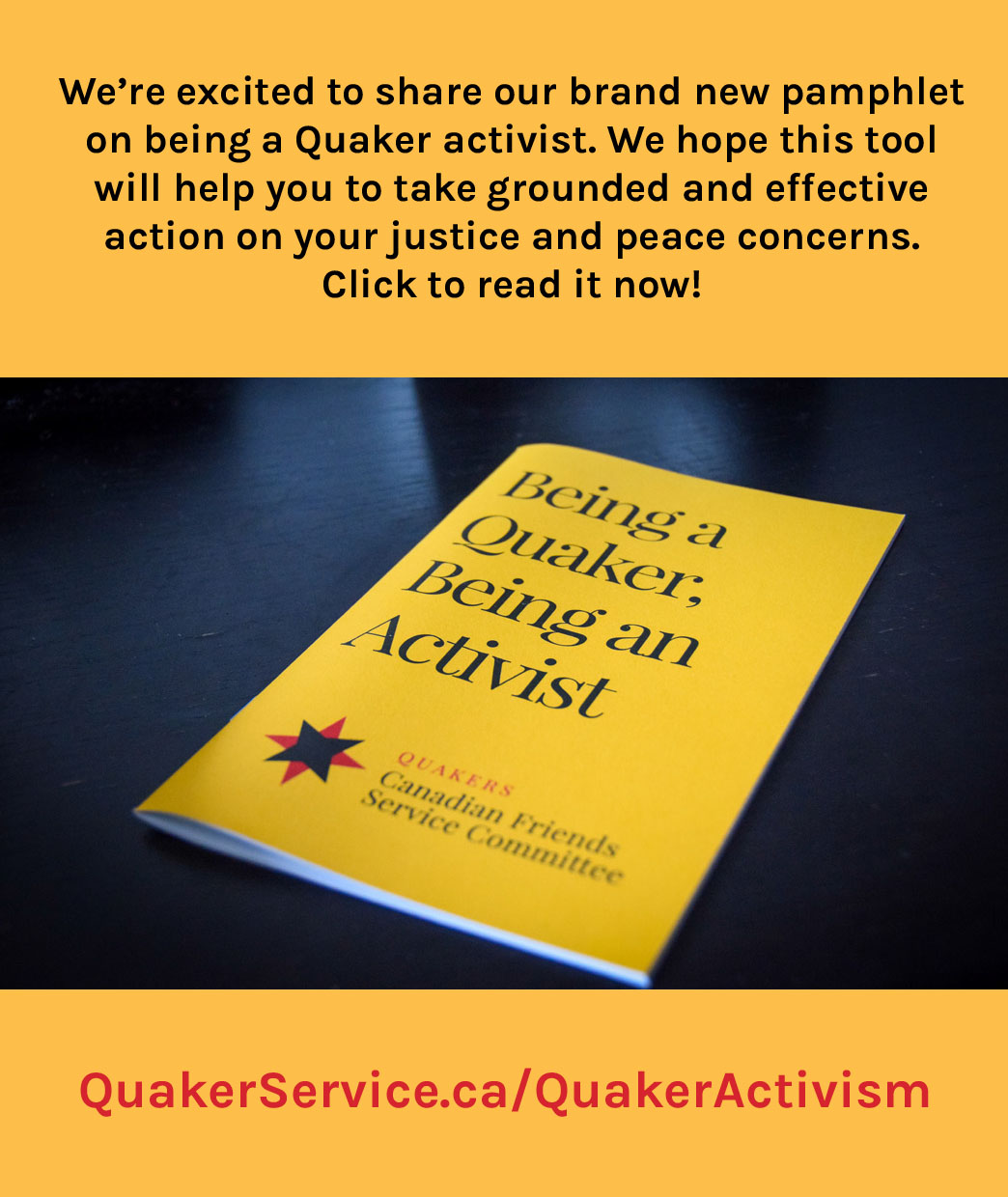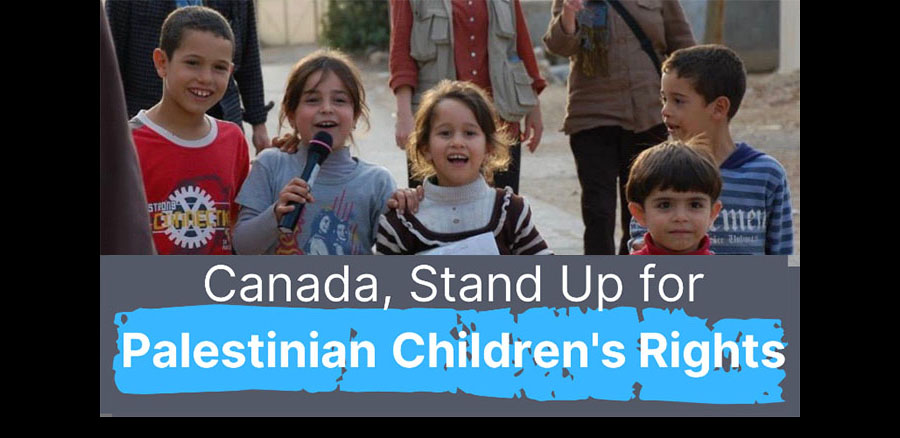 Canada, stand up for Palestinian children's rights
By Sara avMaat
In the context of the recently escalating violence in the West Bank, I would like to highlight a particular concern for Palestinian children. According to a 2022 year-end report by Defense for Children International-Palestine (DCIP), evidence they have collected suggests that Israeli forces use intentional lethal force against Palestinian children in circumstances that may amount to extrajudicial or wilful killing. Indeed, as of Feb. 23, thirteen children had been killed by Israeli forces already this year... Keep reading ››

All donors to CFSC get the option of a free subscription to Quaker Concern in print. Please donate now to support justice and peace and receive Quaker Concern as our thank you gift!
DONATE NOW
r0 |
Manage email preferences