Details

Published on Sunday, 29 November -0001 16:00
Written by editor
Email Template r1

PAOV,
John Horgan could have been playing frisbee golf and watching Voyager reruns, enjoying his $150,000-a-year pension from the people of B.C.
Instead
he went to work for Teck, Canada's biggest coal mining company, the day after he retired
from politics.
That would be illegal at the federal level. Why? Because
Teck lobbied Horgan's government 167 times
.
Help make it illegal in B.C.
too.
Hiring the former premier casts a stink on all the... decisions the NDP ever made about Teck (like blocking an international investigation into Teck's pollution of rivers in B.C. and Montana).
BC Green Party leader Sonia Furstenau has proposed
changes to B.C.'s Conflict of Interest Act. Her bill would create a two-year "cooling off period" for ministers
after they retire.
That would bring B.C.'s rules in line with Ottawa – and honestly, that's the bare minimum.
But
Furstenau's bill will die quietly unless more MLAs support these basic reforms
.
Will you write to your local representative and ask where they stand?
With an election coming next year, voters are starting to wonder who in B.C. politics is polishing up their resumes instead of focusing on what's good for the people.
Under current rules,
ministers can be recruited by the very industries currently lobbying them to weaken regulations
and give them lots of public subsidies. That needs to stop.
And once former MLAs take a job with a big lobbying firm or the fossil fuel industry, they have an unfair advantage in getting even more benefits for polluting companies.
Message your MLA to see if they'll support basic updates to B.C.'s Conflict of Interest law
. If not, that tells you whose side they're on.
Thanks for keeping on top of them,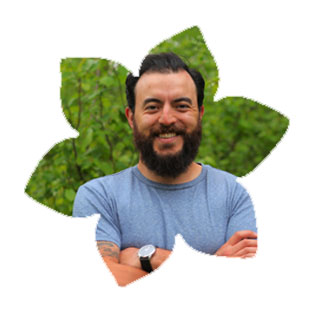 Kai
P.S. John Horgan's jump to the coal industry sends a terrible message to everyone else in government.
It reinforces the suspicion that politicians are doing favours for their future bosses, instead of making decisions in the public interest
. Will your MLA support basic reforms to restore some trust in our democracy?
Send them an e-mail right now.
Thanks for all you do,
The No Tankers team If you like what we do and are able to help, please donate! We're grateful to you.
Chip in now!
PO Box 8701, r5