Details

Published on Sunday, 29 November -0001 16:00
Written by editor
Facebook AV/VR r1
Your place for
news
and
action
Friday June 2, 2023
It's been a darn good week.
On Wednesday, Enbridge announced they're hitting pause on their plan to build the Westcoast Connector mega-pipeline (WCGT).
The reason for backing off seems pretty clear to us.
Investors are nervous after massive cost overruns on similar projects like Trans Mountain and Coastal GasLink. And public outrage over ongoing damage to salmon streams has made it harder for a mega-project like WCGT to move ahead.
Enbridge's proposed pipeline would be even bigger than Coastal GasLink. It would require thousands of new fracking wells. Exporting that gas as LNG would... unlock gigatons of dangerous methane and CO2 emissions, amid unprecedented global heating.
The project certificate for WCGT expires next year. Enbridge originally demanded an emergency extension from the B.C. government. A decision to extend from environment minister George Heyman was supposed to come last month.
But then the Environmental Assessment Office kept pushing the decision back. The delay made us wonder what might be happening behind closed doors. Then, at the last minute, Enbridge pulled the plug.
"After significant consideration, WCGT has decided to withdraw the Application," the company wrote in a letter to Heyman posted yesterday. "We still continue to work with stakeholders and Indigenous groups with respect to the development of the Project."
Enbridge got cold feet. And credit for that lies partly with you.
5,629 Dogwood supporters sent letters to environment minister George Heyman opposing the permit extension for Enbridge. So did grassroots groups throughout the Skeena watershed, hereditary chiefs of the Gitxsan and Gitanyow nations, and allies across the province.
The public pressure worked. Now Enbridge has to come up with a new strategy.
We'll keep an eye on the Westcoast Connector project, and continue to monitor the appalling damage inflicted by Coastal GasLink and the Trans Mountain pipeline as they hoover up public money and destroy salmon habitat. But for now, it's time for the people who stayed strong through this fight to celebrate.
NEWS
Stories we're following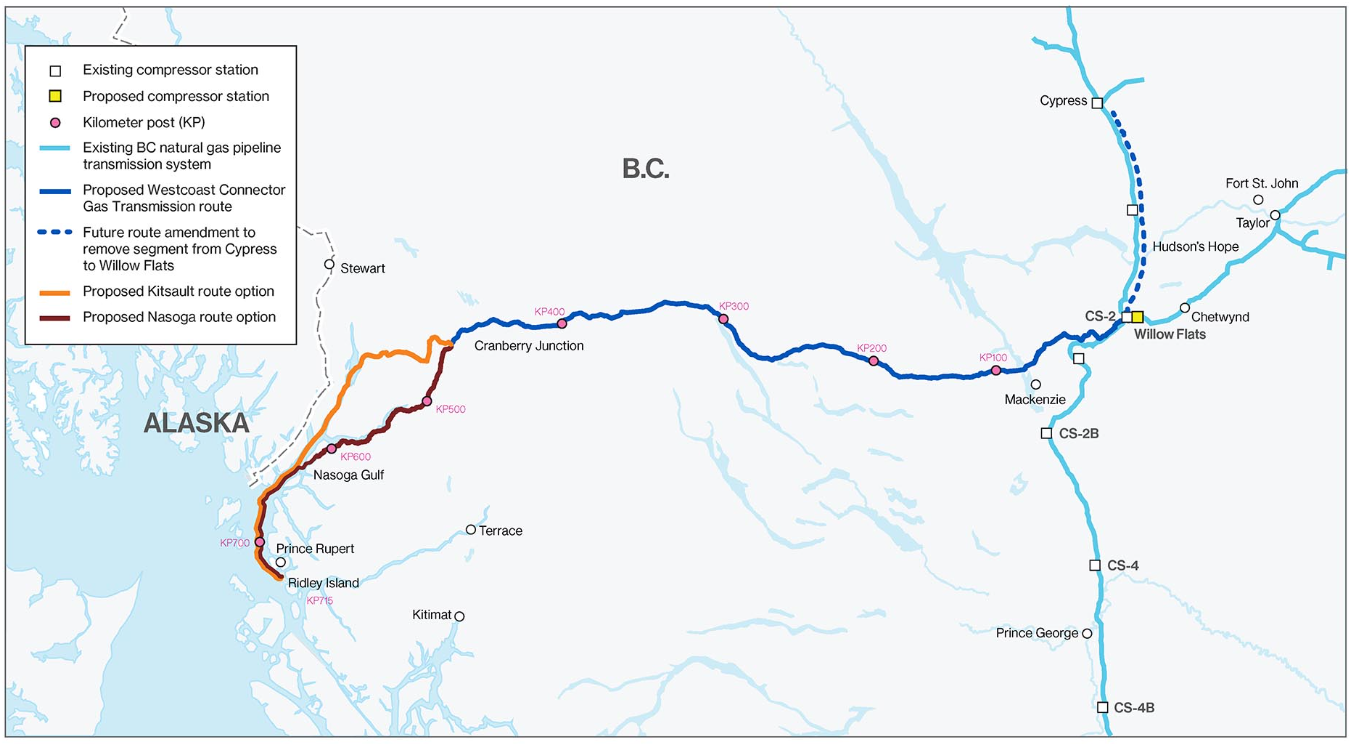 Disconnector
Enbridge is trying to put a positive spin on it for investors. But they've abandoned a crucial permit extension for the Westcoast Connector pipeline. -CFNRFM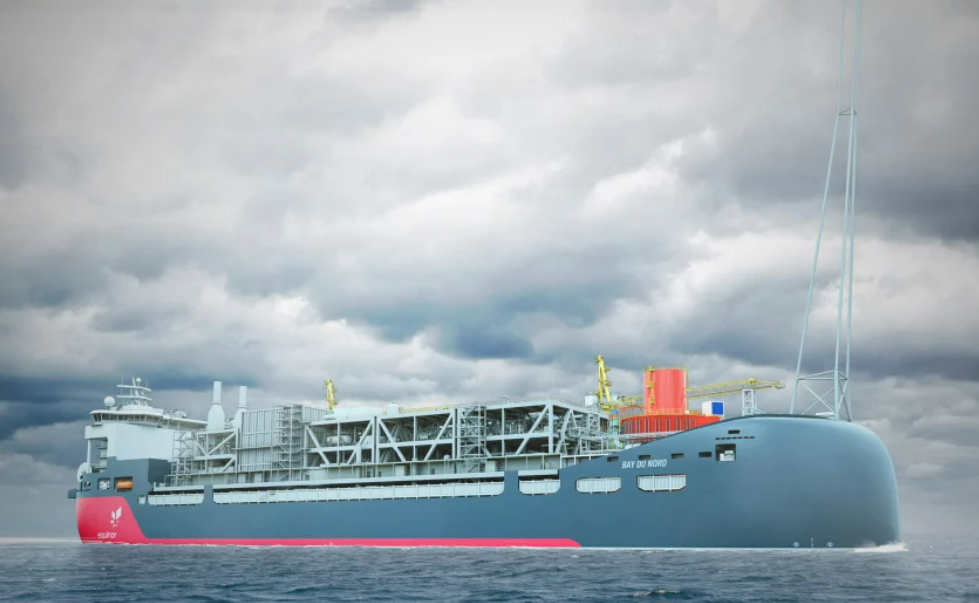 Cancellation in slow motion?
Canada's first deepwater offshore oil project is now on hold for up to three years. -
The Energy Mix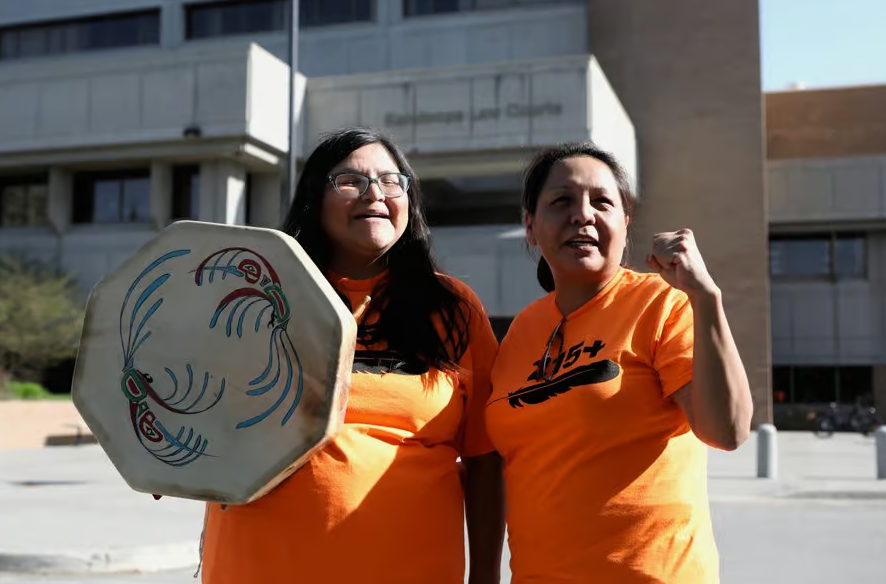 Jailed for standing up
B.C. judge Shelley Fitzpatrick convicts more Secwepemc land defenders, dismissing Indigenous laws and cultures in the process. -
Indiginews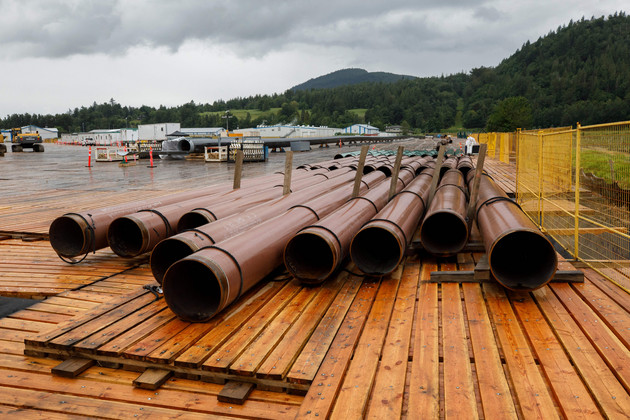 Another 'public pays later' scheme
Trudeau's Cabinet approved another $3 billion in loan guarantees to banks to keep money flowing to Trans Mountain. -
Politico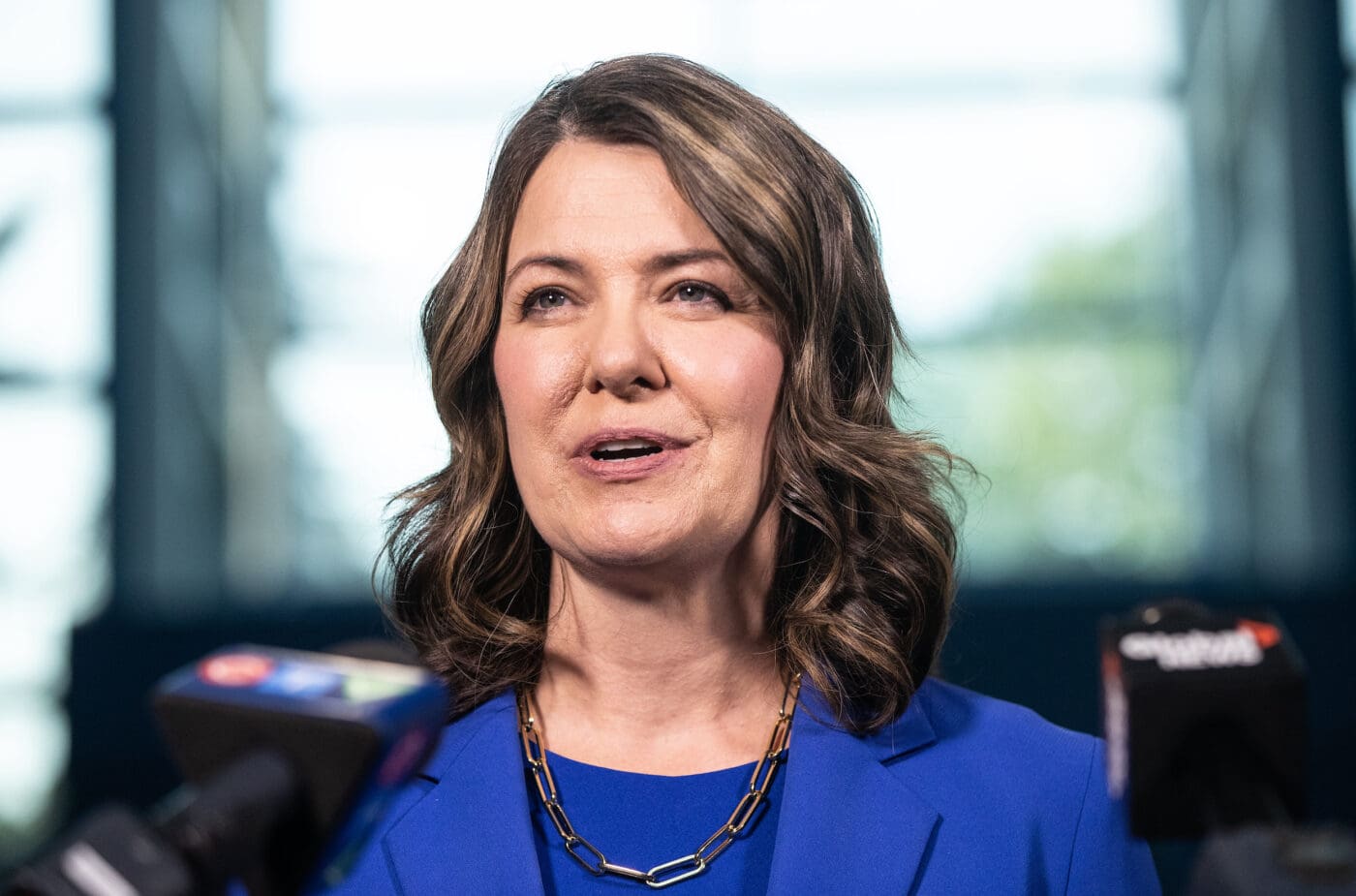 Danielle Smith vs the environment
From skipping emissions caps to fighting climate policy, here's a look at what to expect from the Alberta premier when it comes to the environment. You won't be surprised at all. -
The Narwhal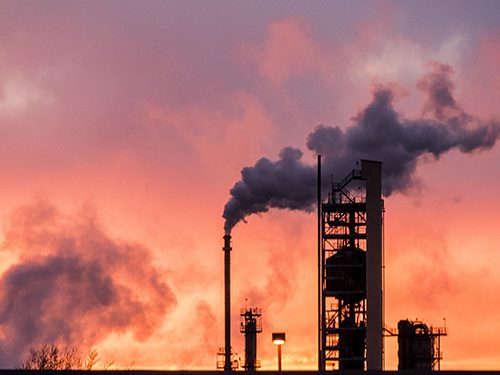 Clean energy rising
Economists confirm investors are becoming less interested in new privately owned oil and gas projects. -
The Energy Mix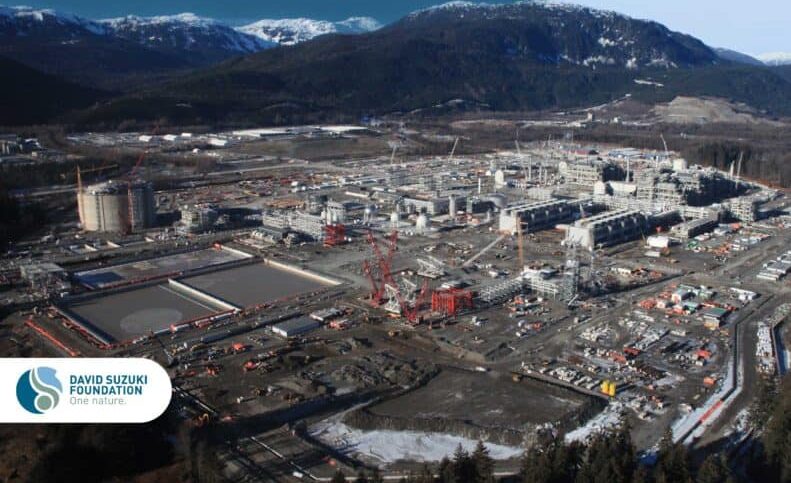 From the David Suzuki Foundation: Burning Bridge
Debunking LNG as a climate solution.
Like what you're reading but aren't yet subscribed? Sign up for Dogwood News!
Subscribe
Dogwood Recommends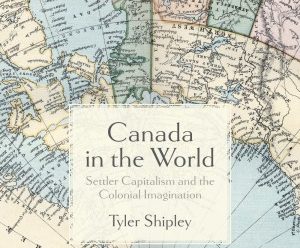 Canada in the World - Summer learning session
A free online class from June 28 to August 30
Join the class Canada in the World: Settler Capitalism and the Colonial Imagination. From the rise of European colonialism and the seizure of Indigenous lands all the way to the RCMP raids of Wet'suwet'en territory, Dr. Tyler Shipley retells the history of Canada from a critical perspective and compares Canada's first foreign policy – its relations with Indigenous nations – to the way it has engaged with the rest of the world across 150 years. Order a copy of Dr. Shipley's book and e-mail

This email address is being protected from spambots. You need JavaScript enabled to view it.

to be added to the course.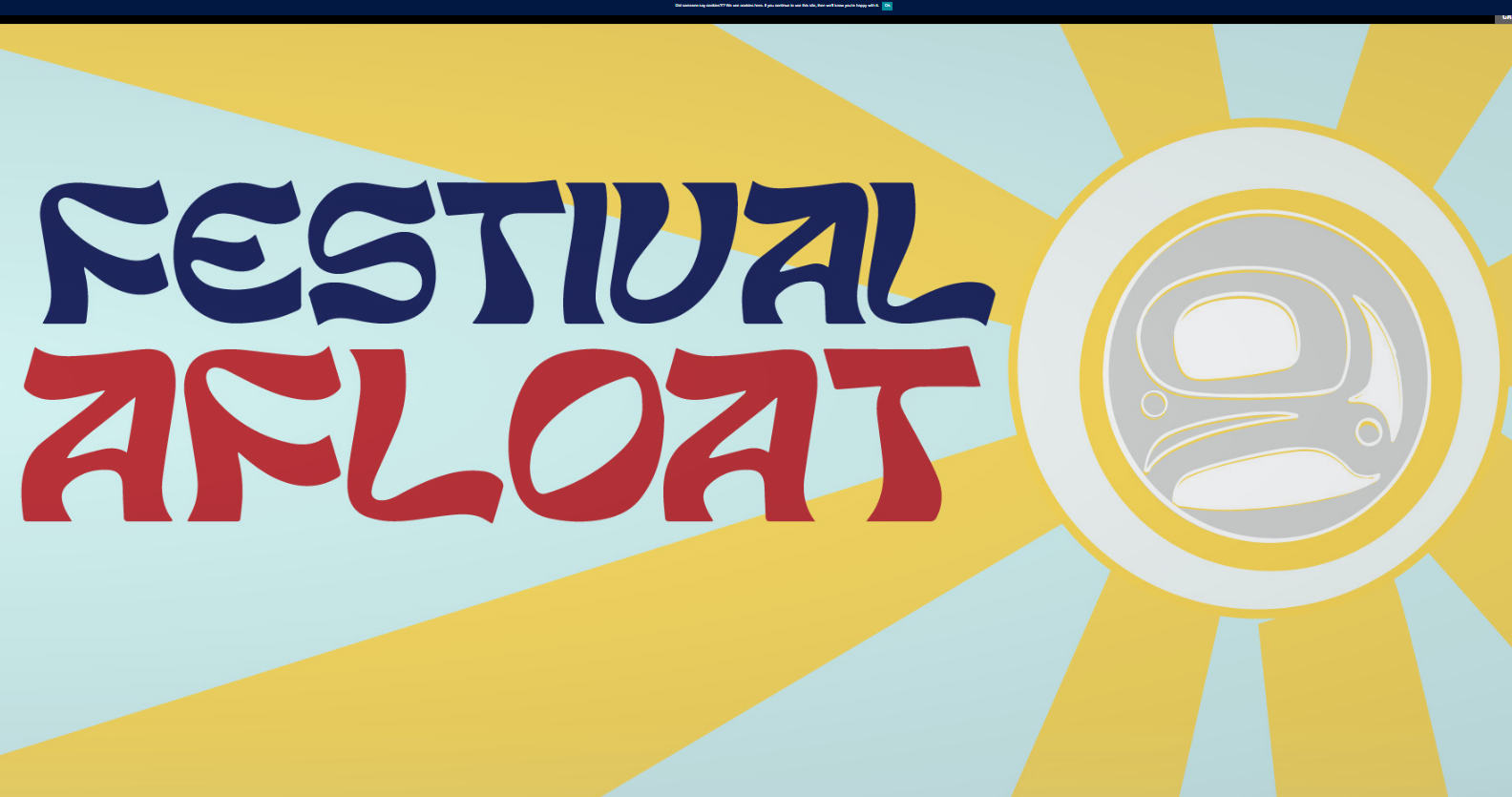 Upcoming events
Inside the Supreme Court decision on the Nuchatlaht case, a festival afloat and hugging Burnaby Mountain. Learn more!
Take Action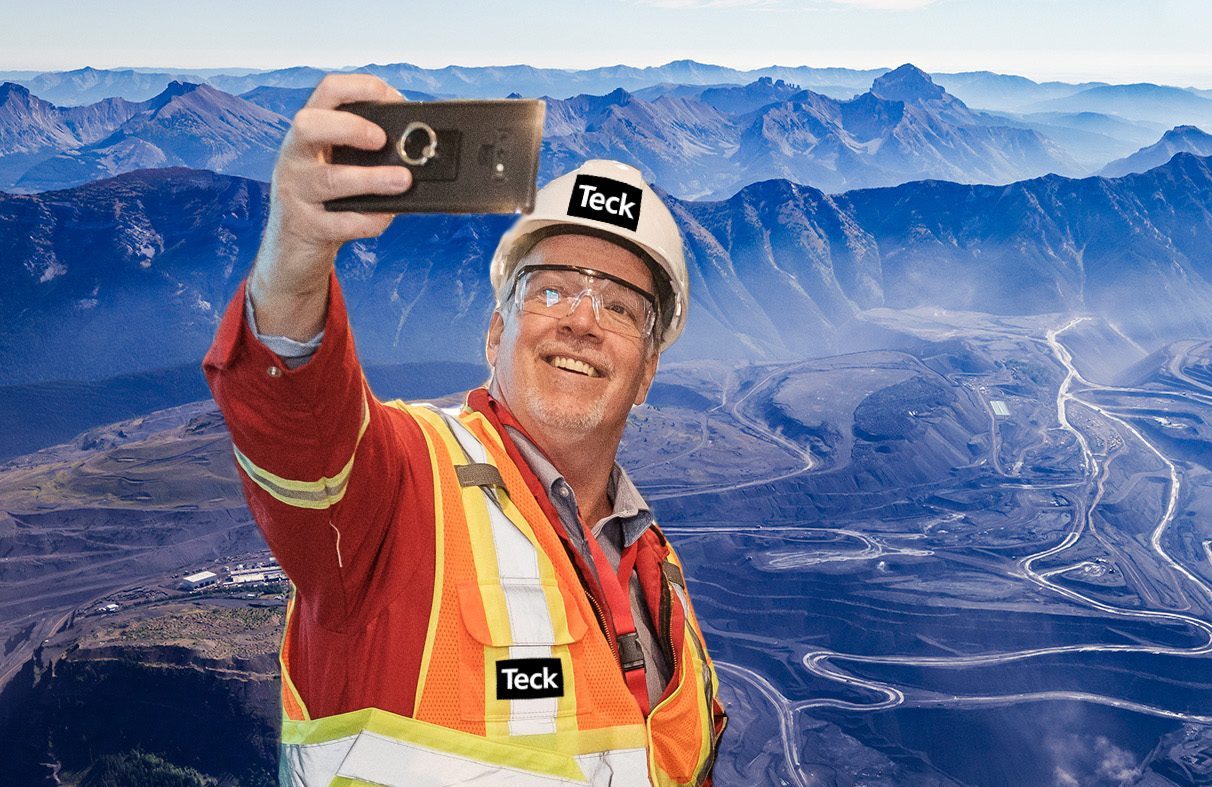 MLAs should not be allowed to leave the government and immediately take a high ranking job in industry. BC Green leader Sonia Furstenau is proposing
a bill to change our province's Conflict of Interest Act
, creating
a "cooling off period" for ministers
after they retire. But this bill will die unless more MLAs support it.
Will you write to your MLA and ask where they stand?
Ask your MLA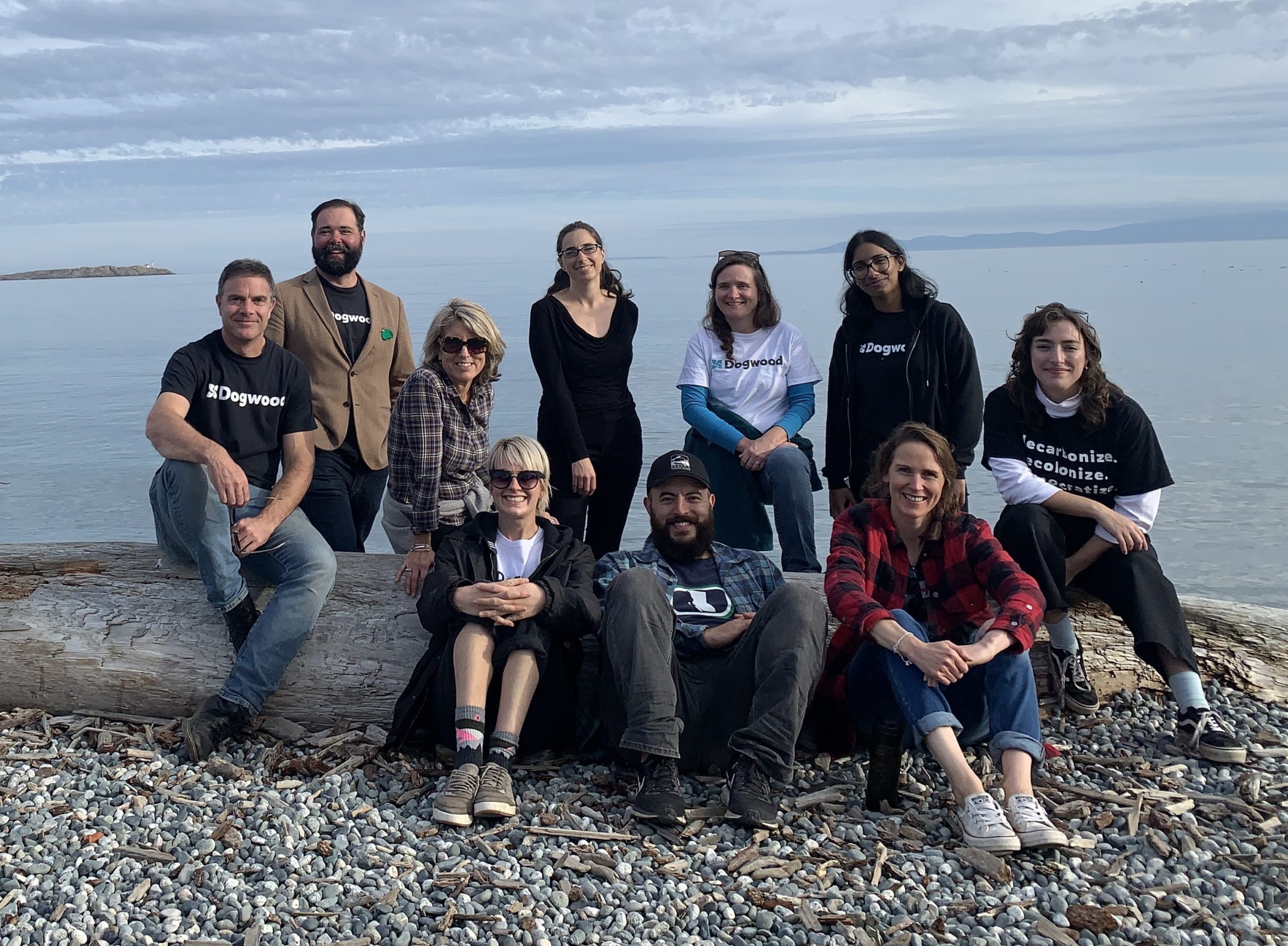 Dogwood is hiring
We're looking for a nimble and experienced campaigner or community organizer who's excited to expose gas industry propaganda in B.C. It's a two year contract, unionized position with a 4-day work week schedule and benefits. >> Learn more <<
Dogwood Swag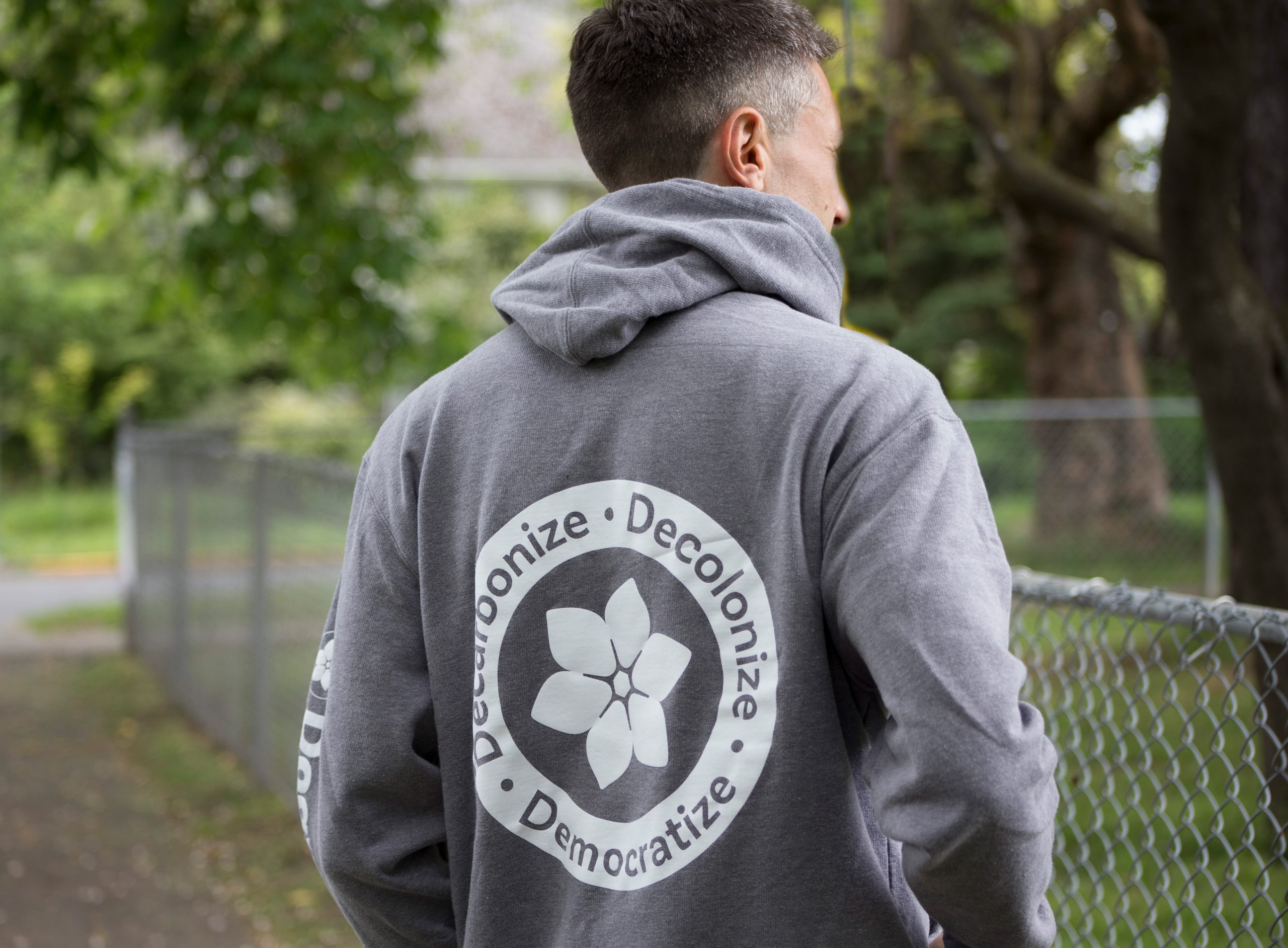 Limited edition
Some styles won't be back next season... grab them while you still can!
Shop now
Your contribution makes climate justice possible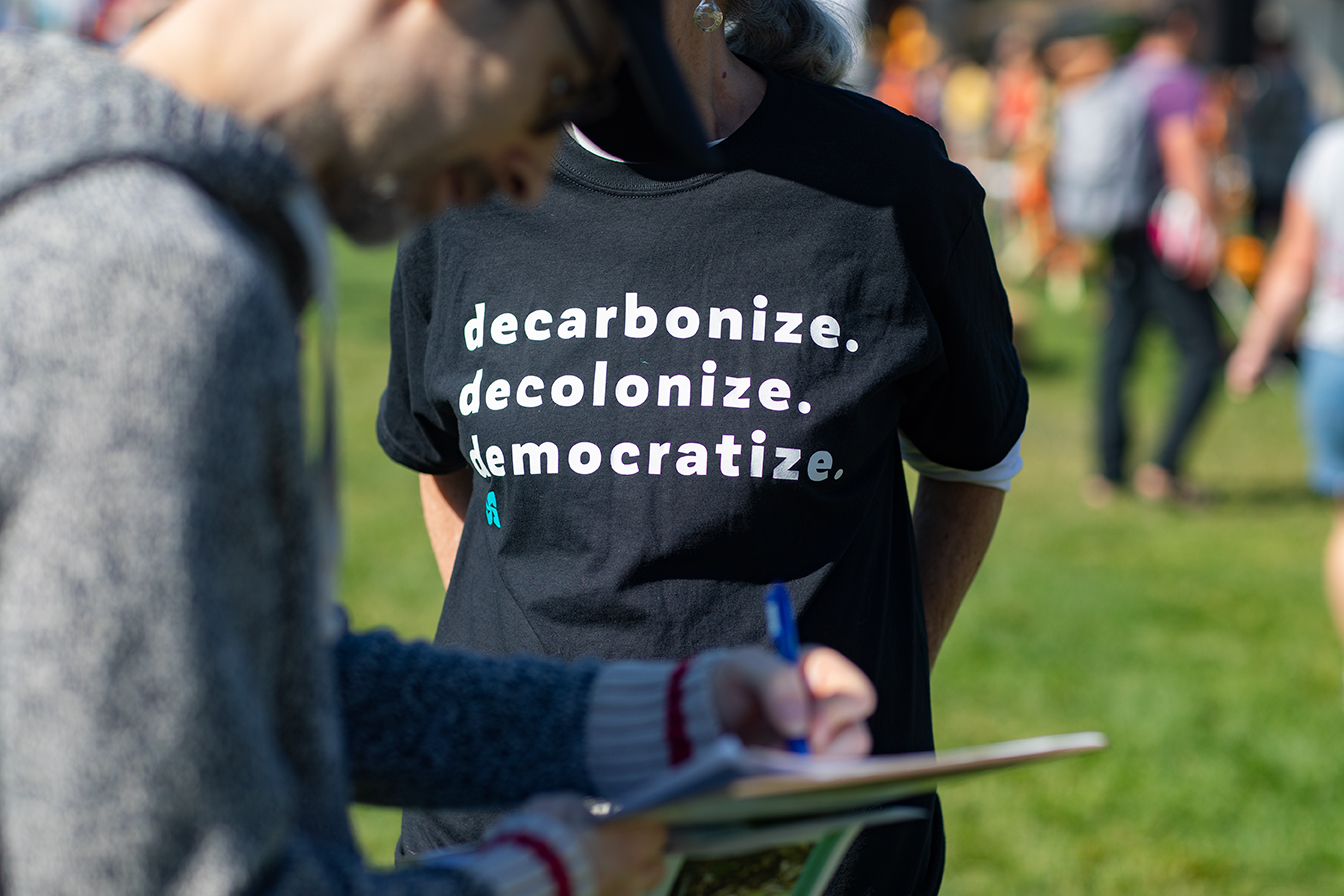 If you like what we do and are able to support us, become a monthly donor today!

Your support is needed and appreciated.
Chip in
We bring people together to transform our democracy, uphold Indigenous rights and defend the climate, land and water that sustain life in B.C.
PO Box 8701,
Victoria, BC V8W3S3
© 2022 Dogwood BC
This e-mail was sent to s6
r5
PO Box 8701, r5