Details

Published on Sunday, 29 November -0001 18:00
Written by editor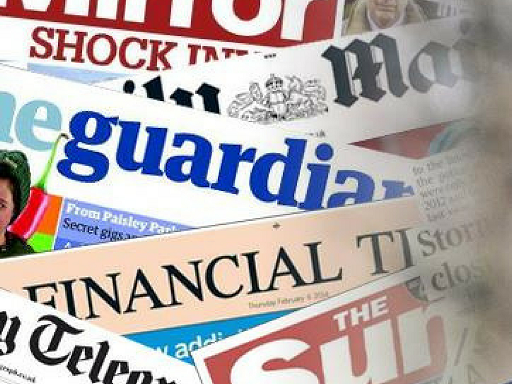 The Paradise Papers exposed how corporations use offshore havens to dodge $15 billion in taxes a year. We need to capitalize on this moment before the momentum disappears.
If we raise $6000 by midnight tomorrow, we'll run a poll to show that the public wants action to crack down on havens. A poll's bound to make a splash, and force Trudeau to act.
Incredible! Almost 15,000 thousand of you have signed the petition urging the Trudeau government to crack down on the billionaire corporations using offshore tax havens.

These super-rich corporations dodge a mind-boggling $15 billion in taxes every year.[1] If Trudeau forced them to pay up, he could boost funding to our schools and hospitals -- by billions -- without raising our taxes a dime. Sounds like a political no-brainer, right?
Here's the problem: An army of corporate lobbyists are fighting tooth and nail to keep their access to dodgy tax avoidance schemes -- and if we want Trudeau to stand up to the billionaire corporations, we need to show him public support is on his side.[2]
That's where you come in. I just talked to Leger 360, a professional polling firm, and they're willing to run a poll to get hard numbers on how Canadians feel about corporate tax dodging. A similar poll in the UK got huge media attention, and made tax dodging a major national issue.[3]
The media's still reporting on tax havens, so if we prove how deeply unpopular they are, it could spark a national outcry against corporate tax dodgers, and show Trudeau he has the public support to crack down. But it's going to cost $6000, and we have to let Leger know tomorrow if we've got the budget.
The Paradise Papers revealed that the biggest offenders of tax dodging are corporations who account for two-thirds of the problem.[4] We're losing a whopping $15 billion a year to corporations who stuff their profits into offshore accounts to avoid paying taxes in Canada.[5]
Imagine if governments started collecting this revenue. We could solve the First Nations water crisis and have public childcare and free university tuition across the country.[6]
Even if corporate tax dodging is technically legal, it's morally wrong. And it means that everyday people pay more.
While the media's doing an excellent job at exposing the depths of this outrageous problem, it's on us to capitalize on this moment and exert the public pressure needed to make change happen.
Right now the Trudeau government doesn't have a plan to crack down on corporate tax dodging. And you can bet that corporate lobbyists are scrambling to book backroom meetings with politicians to make sure the government doesn't touch their offshore wealth.[7]
We know that polls are one of the most effective ways to grab media headlines, demonstrate public support, and pressure governments to act. A recent poll on corporate tax dodging in the UK, sparked a flood of media coverage, creating huge pressure for British politicians to respond.
But we have to act fast to get this poll out before the people start to tune out for the holidays. Can you chip in to help us hit our target by Friday?
https://secure.leadnow.ca/ea-action/action?ea.client.id=1694&ea.campaign.id=83149
Thanks for all you do,
Brittany, Logan, and Jolan on behalf of the entire Leadnow team
P.S. If you prefer to donate by cheque, please send your cheque payable to "Leadnow" to:
Leadnow.ca
PO Box 2091, Stn Terminal
Vancouver, BC
V6B 3T2
Please include a note with your cheque, so we know who it's from. To donate by phone you can call us toll-free at 1‑855‑LEADN0W (1‑855‑532‑3609) ext 2.
We also accept donations by PayPal, Interac e-Transfer, Vancity Credit Union instant transfer, or pre-authorized payment from your bank account. See here for details: http://www.leadnow.ca/donate
Sources
[1] Canadians for Tax Fairness, Bay Street and Tax Havens: Curbing corporate Canada's addiction
[2] The International Consortium of Journalists, ICJ's guide to offshore systems defenders, and CBC, Billionaire's law form helped wage 'kill bill' campaign to block offshore tax legislation
[3] The Guardian, Tax avoidance by big firms morally wrong, say nine out of ten in UK
[4-6] Canadians for Tax Fairness, Bay Street and Tax Havens: Curbing corporate Canada's addiction
[7] CBC, Tax-haven lobbyist held private meetings and got advice from top federal officials, Paradise Papers reveal
---
Please support the Leadnow.ca community! We're funded by people like you, and our small, dedicated team and growing community make sure your donation goes a long way. Every dollar helps. You can donate online at http://www.leadnow.ca/donate
Leadnow.ca is an independent campaigning community that brings Canadians together to hold government accountable, deepen our democracy and take action for the common good. You can follow us on Twitter, Facebook and Google+.