Details

Published on Sunday, 29 November -0001 18:00
Written by editor
r1 ...

Trending petition



PAOV — There's a petition taking off on Change.org, and we think you might be interested in signing it.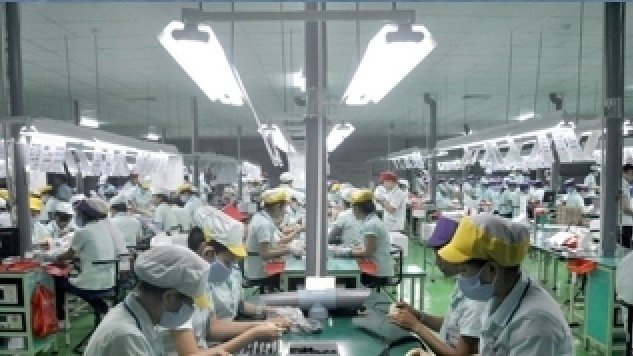 Petitioning

This email address is being protected from spambots. You need JavaScript enabled to view it.
Global leaders call on Samsung to protect workers in Vietnam, Korea and around the world

Petition by ted smith
San Jose, CA 91,185
Supporters

You can now sign instantly by clicking or tapping below
Sign instantly and share with Facebook friends
Just sign the petition

Leading advocates from human rights, labor rights, women's rights, public health, environmental justice, and sustainable purchasing organizations from around the world call on Samsung to protect the thousands of workers - most of them women of child bearing age - who are making their mobile phones at factories in Vietnam.

A recent report entitled "Stories of Women Workers In Vietnam's Electronics Industry" — by the Research Center for Gender, Family and Environment in Development (CGFED) and International Pops Elimination Network (IPEN) — disclosed that the working conditions at the Samsung factories are inhumane, that many women are particularly concerned about miscarriages, and that Samsung refuses even to disclose the chemicals the workers are exposed to.

In response, Samsung - which produces 50% of their mobile phones in Vietnam - has embarked on a disinformation and suppression campaign. They have not only denied the allegations made in the report, but are also threatening to fire the workers and file legal retaliation against the NGOs for releasing the report. We believe that workers have a fundamental right to talk about their working conditions and that they deserve to have their voices heard.

Samsung's actions in Vietnam are consistent with its pattern of conduct in Korea where many young workers have died or otherwise been harmed due to chemical exposures on the job. Whereas Samsung has consistently denied responsibility for the occupational diseases, Korean courts have recently begun to rule in favor of the victims. The court rulings have found that Samsung uses many toxic chemicals but refuses to disclose their identity (claiming trade secrets) and doesn't fully protect its workers from exposure to these toxics.

These are failures for which Samsung must be held accountable - in Korea, Vietnam and wherever they produce their products. In addition to pursuing legal remedies, human rights activists in Korea - led by SHARPS - have been protesting Samsung's harmful behavior with a round-the-clock sit in which is now more than 2 years old.

In response to Samsung's actions in Korea and Vietnam, we the undersigned call on Samsung to:
Immediately stop intimidating Vietnamese workers with dismissal threats and withdraw threats of lawsuits against the NGOs for publishing this report;
Obey all relevant laws in Vietnam, South Korea, and other locations where the company operates;
Make a full disclosure - for each factory - of all chemicals used and in what amounts, in factories in Vietnam, South Korea and around the world;
Conduct ongoing workplace air monitoring to record the levels and duration of exposure of workers to hazardous chemicals and to make those results available to the workers and the public;
Publicly provide pollutant release and transfer data for the most extensive list of substances where the company operates;
Substitute safer chemicals whenever possible and publicly report on efforts;
Adopt the precautionary principle to better protect workers and communities;
Support active and independent health and safety committees in all of its factories and in its supplier factories;
Rather than trying to suppress independent research, acknowledge that additional independent health studies are necessary to fully understand the extent of the occupational health impacts on workers, including exposures to toxic chemicals;
Take responsibility for the health and safety of subcontractors and ensure that they have the capacity to protect workers and the surrounding communities before making the work contract;
Guarantee the right of workers to organize into a trade union as outlined in ILO Conventions 87 and 98.

r0 ·
/> ·
Privacy policy
This email was sent by Change.org to s6, because you registered as a Change.org user on 01/09/2011. We'd love to hear from you! Send us feedback or contact us through our help centre.
Change.org · 548 Market St #29993, San Francisco, CA 94104-5401, USA