Details

Published on Sunday, 29 November -0001 18:00
Written by editor
OpenMedia r1
88,631.
That's the number of comments1, 2, 3 made to the Canadian Radio-television and Telecommunications Commission (CRTC) over Bell's dangerous web-blocking proposal.4, 5
On February 28th, thousands of Canadians and 34 organizations — including library associations,6 civil liberties groups7 and small businesses8, 9 — came together for a national Day of Action against censorship and smashed through our goal of collecting more than 50,000 comments!10
Have you commented? THANK YOU!!!
Haven't yet? Help... us break 100,000 comments! It takes two minutes — comment now!
The fight isn't over. Our flood of comments helped make the CRTC extend their consultation deadline. But they'll be closing it off for good on March 29.
A blacklist of blocked websites, run without any kind of court oversight,11 could be a reality if we don't act now. We need to protect the principles of free expression and Net Neutrality12 in Canada.
Here's what you can do to help get rid of this proposal: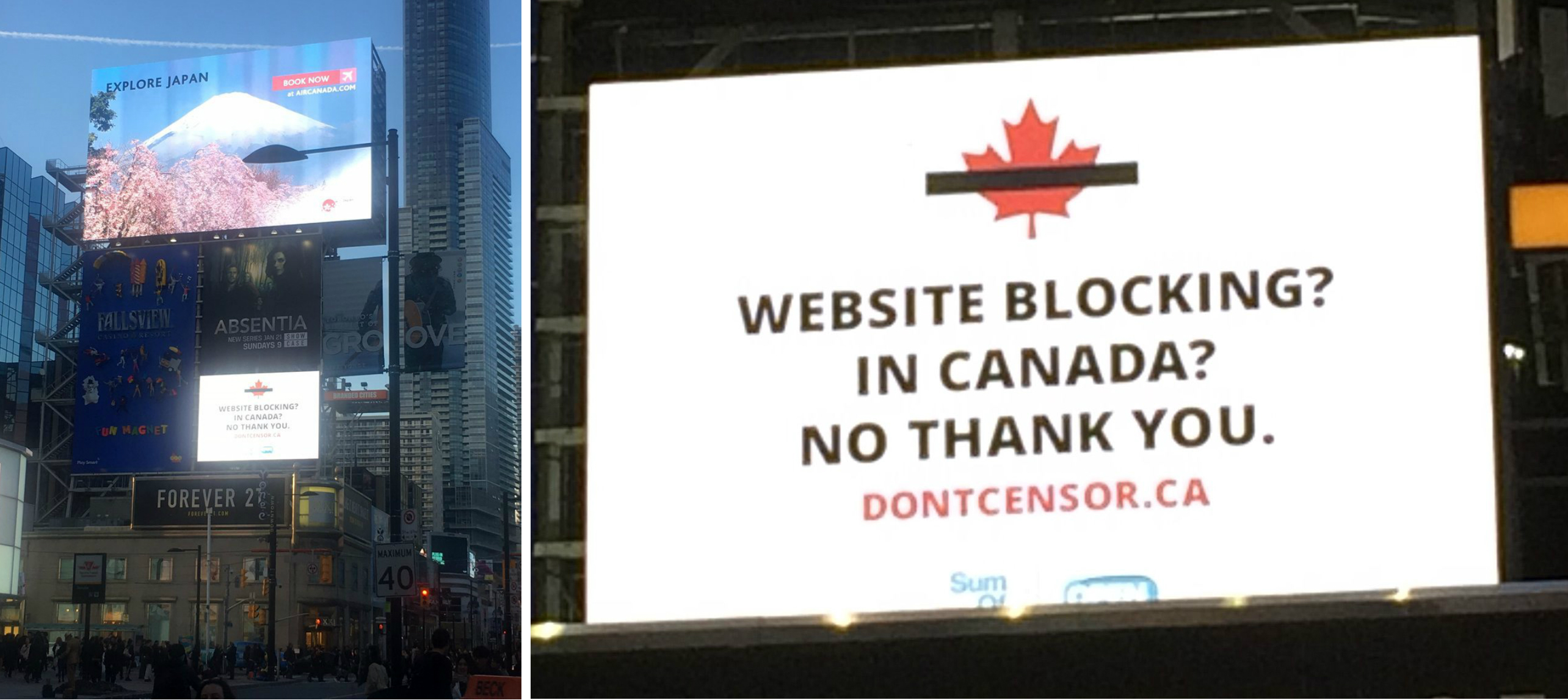 Thousands of Canadians like you made the Day of Action a huge success. Now, we take the next step: Let's end this overreaching proposal for good.
Yours for an open Internet,
—Katy, and your OpenMedia team
P.S. Want to do more? Because of your support we were able to put up that incredible billboard saying no to this plan.14 Now, we want to go even further. Donate even $5 today to help us defeat this dangerous plan.
Footnotes
[1] Comments collected to the CRTC: The CRTC's website
[2] Comments collected to the CRTC: OpenMedia
[3] Comments collected to the CRTC: SumOfUs
[4] Why the CRTC should reject FairPlay's dangerous website-blocking plan: Globe and Mail
[5] 'Slippery slope': Opposition mounts to Canadian media's plan to block piracy websites: CBC
[6] Ontario Library Association
[7] British Columbia Civil Liberties Association
[8] TunnelBear
[9] Iristel
[10] OpenMedia launches day of action to protest FairPlay Canada anti-piracy coalition: MobileSyrup
[11] The Case Against the Bell Coalition's Website Blocking Plan: Absence of Court Orders Would Put Canada At Odds With Almost Everyone: Michael Geist
[12] The Case Against the Bell Coalition's Website Blocking Plan: Why it Violates Canadian Net Neutrality Rules: Michael Geist
[13, 14] Canadians rally against Bell's plan to censor the Internet: r32 If you no longer wish to receive our r46 to unsubscribe.