Details

Published on Sunday, 29 November -0001 18:00
Written by editor

...



PAOV — In the face of upcoming changes in legislation, this petition is fighting to prevent pigs from being raised in inhumane factory barns. You can take a stand to defend these animals by signing and sharing.


Petitioning

This email address is being protected from spambots. You need JavaScript enabled to view it.

,

This email address is being protected from spambots. You need JavaScript enabled to view it.

,

This email address is being protected from spambots. You need JavaScript enabled to view it.

,

This email address is being protected from spambots. You need JavaScript enabled to view it.

,

This email address is being protected from spambots. You need JavaScript enabled to view it.

,

This email address is being protected from spambots. You need JavaScript enabled to view it.
Help rural Manitobans shut the door on more pig factories: Stop Bill 19.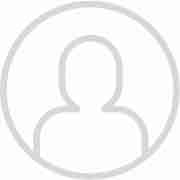 Petition by Hog Watch Manitoba
Canada 6,916
Supporters

Sign the petition

In Canada, Manitoba's provincial government has concocted a smelly and hazardous scheme for rural people, pigs and the environment. Millions more pigs will be raised in factory barns for slaughter. Land, air and water pollution will increase.
The ability of rural people to prevent this can be taken away. Public hearings start May 9. A decision will happen this spring. They need to hear from us now!
Manitoba Legislature: Withdraw Bill 19
We want the Manitoba Legislature to withdraw Bill 19, or millions more pigs will be raised in factory barns. More liquid manure will pollute land, air and water for taxpayers to clean up.
Generations will bear the social, economic and environmental consequences, all for the sake of two corporations' shareholder profits.
Rural people want to keep their right to say no to hog industry expansion into their communities.
They do not want to wake up one morning to find a hog factory being built in their backyard. Provincial officials cannot be trusted to regulate in secrecy, an industry actively promoted by government.

r0 ·
/> ·
Privacy policy
This email was sent by Change.org to s6, because you registered as a Change.org user on 01/09/2011. We'd love to hear from you! Send us feedback or contact us through our help centre.
Change.org · 548 Market St #29993, San Francisco, CA 94104-5401, USA