Details

Published on Sunday, 29 November -0001 18:00
Written by editor

...



PAOV — Did you know conversion therapy — the harmful and widely discredited practice of trying to change an individual's sexual orientation — is legal in most provinces in Canada? This petition is asking for your support to ban conversion therapy Canada-wide.


Petitioning Jean-Yves Duclos, Minister of Families, Children and Social Development, Government of Canada
End Gay Conversion Therapy in Canada #RightToBeYouCanada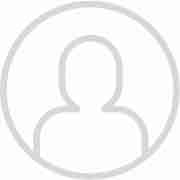 Petition by It Gets Better Canada
Canada 7,485
Supporters

Sign the petition

Matt was 17 and living in a small town in Alberta when his parents confronted him about being gay. His sexuality was shameful and abnormal, they said, and if he didn't get "treatment", they would kick him out of the house. Matt's parent sent him to a camp that specialized in conversion therapy, where he was subject to so-called "treatment" that mixed psychological techniques with peer pressure and good-old-fashioned shaming to "cure" him of his homosexuality.
Sadly, Matt's story is not unique. Right now in Canada, lesbian, gay, bisexual, transgender, queer, questioning and two-spirit youth are being coerced and forced to take part in conversion therapy and other unscientific treatments. Rather than helping kids, these "cures" heighten a child's sense of isolation and rejection, fueling their depression and anger. Police reports across North America have identified conversion therapy as a contributing factor in numerous LGBTQ2 teen suicides
The Canadian Psychiatric Society opposes the use of these treatment programs and Canada's psychiatrists are united: being gay or bisexual or transgendered or asexual – whatever your sexual orientation, gender identity or gender expression – is not a mental health issue. The Pan American Health Organization and the World Health Organization explain that such practices "lack medical justification and are ethically unacceptable" and "represent a severe threat to the health and human rights" of their subjects.
Canada's LGBTQ2 kids don't need bogus therapies: they need love, support and acceptance, just like everyone else.
So far, only Ontario and Manitoba have taken legal steps to limit this "treatment" programs. It Gets Better Canada is a registered not-for-profit -- and part of the international It Gets Better network -- that works to inspire, support and connect this country's LGBTQ2 youth. We're calling for a national response to help end gay conversion therapy and create a more positive and supportive environment for Canada's LBGTQ2 youth by protecting their legal rights, mental health and emotional development.
We call on Jean-Yves Duclos – federal Minister of Families, Children and Social Development - to protect the rights of lesbian, gay, bisexual, transgender, queer, questioning, asexual and two-spirit youth by
1) making a clear statement that establishes that the Government of Canada opposes the use of conversion therapy and other related treatments, and 2) developing policies and legislation to prevent any organization or individual from attempting to alter the sexual orientation, gender identity and gender expression of any person under the age of majority.
Please sign our petition and help put and end to conversion "therapy" in Canada and share it with the hashtags #RightToBeYouCanada.
Together, we can lead the way by making our country inclusive and safe for all LBGTQ2 youth!

r0 ·
/> ·
Privacy policy
This email was sent by Change.org to s6, because you registered as a Change.org user on 01/09/2011. We'd love to hear from you! Send us feedback or contact us through our help centre.
Change.org · 548 Market St #29993, San Francisco, CA 94104-5401, USA