Details

Published on Sunday, 29 November -0001 18:00
Written by editor
body.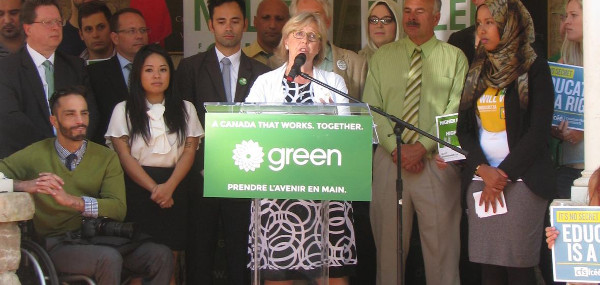 Calls for political action on the climate crisis are reverberating through communities across the country. A flurry of decentralized, community-organized "Green New Deal" town halls are taking place in public libraries and community spaces across Canada, drumming up support for and engagement in shaping the policy platform. Students have kept up the momentum following their nationwide climate strike earlier this month. Grassroots direct action groups, like Extinction Rebellion, are starting to see their demands translate into votes -- with cities around the world, Ottawa included, declaring a "climate emergency" at the municipal level.
As the alarm bells on the climate emergency ring ever louder, support for Canada's Green Party is growing, writes
Duncan Cameron
. Just last week, Green Party Leader Elizabeth May presented a 20-point green action plan called "Mission Possible." And with 17 elected party members at the provincial and federal levels, the Greens look to be competitive in a number of federal ridings across Canada in the October 21 election. So much so that May has publicly started discussing a potential coalition with the Liberals, should the federal election result in a hung parliament.
Maybe we need to get used to the idea of a hung parliament, writes politics reporter
Karl Nerenberg
. As we head into the federal election, Canadians should remember that "when we hold an election we are electing not a government but a Parliament. A party only gets the right to govern when it can demonstrate it has the confidence of Parliament." And the true political leaders deserving of our full confidence, writes
David Suzuki
, work for us. Not the fossil fuel industry.
Can you afford $1/month to support rabble? Click here!
TOP CONTENT THIS WEEK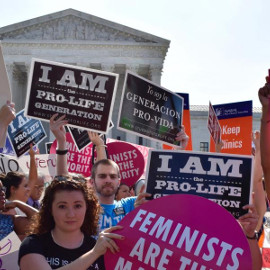 The rash of extreme anti-abortion bills being pushed through state legislatures across the U.S., banning abortions or making them almost impossible to obtain, has catalyzed a wave of
pro-choice mobilizing
, write Amy Goodman and Denis Moynihan. But
Matthew Behrens
warns us of the Islamophobic messages cloaked in pro-choice sentiment, seen in memes blaming Muslims. And for a 3-minute action on how to fight the Canadian anti-abortion movement, which is building political power, check out our
Activist Toolkit
.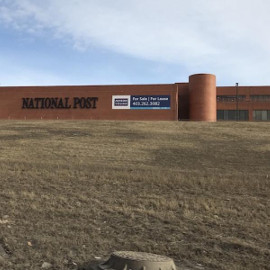 Postmedia, the Toronto-based, largely U.S.-owned media corporation that owns a near monopoly on the Canadian media, is becoming even more brazenly open in its partisan efforts. Want proof? Look no further than recent lobbyist registry filings from Alberta, which show that Postmedia has hired former Jason Kenney campaign director Nick Koolsbergen to "discuss ways Postmedia could be involved in the government's energy war room."
David Climenhaga
has the scoop.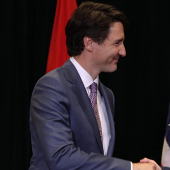 Mike Pence, U.S. vice-president, will visit Ottawa next week to push Big Oil's 'free trade' agenda and rubber stamp the United States-Mexico-Canada Agreement (USMCA), the renegotiated NAFTA deal. USMCA,
Brent Patterson
writes, makes no reference to the Paris climate agreements, and doesn't even use the words "climate change."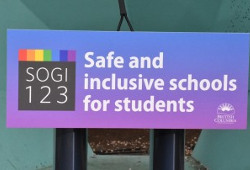 News from our
In Cahoots partners
:
CUPE
reports on how the fact that all 60 public school districts have joined the BC Sexual Orientation and Gender Identity Educator Network is another victory in the effort to make schools safe and inclusive for students.
CUPW
has elected Jan Simpson, a postal worker from the Scarborough local, as the union's new National President. She becomes the first black woman to lead a national union in Canada.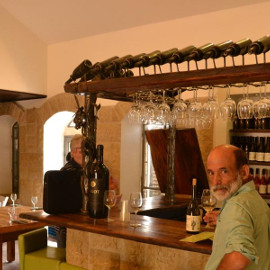 A demand that wines produced in the post-1967 occupied Palestinian territories not be labelled "Product of Israel" made its way to court this week in Toronto. Read
David Kattenburg
on the legal fight.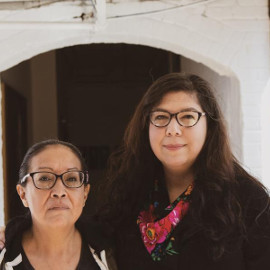 And more! Here are the top five items of interest on rabble this week!
1.
Crime expert says better social programs, not more prisons, will reduce violence.
2.
As processed food displaces nutritious food, more people gain weight and get sick.
3.
Nathan Cooper chosen as legislative Speaker -- so how about those early mornings?
4.
The death of Colten Boushie and the ongoing fight for justice for Indigenous peoples.
5.
Keep your eyes on the story of Jason Kenney's 'war room' -- it's going to be a boondoggle!
Please donate to support rabble. Click here.
rabble.ca