Details

Published on Sunday, 29 November -0001 18:00
Written by editor
We have to stop Trans Mountain because that's what the science demands r1 ...
Dear Paov,

Last year, a global movement of young people took the reality of climate change to the streets — and now the world is watching.

In 2020, we'll force our government to act with the urgency the climate crisis warrants. That starts with Canada abandoning its plans to build the Trans Mountain pipeline expansion.

With construction underway near Edmonton, that might seem like a tall order. But if you had told me a year ago we would see a million students walk out of classes across the country to demand climate action, I would have been sceptical.
Click here to read the report!
In our latest report,
Choose Climate: Power Past Pipelines
, we expose the shoddy economics of the Trans Mountain pipeline in a world that's cutting carbon. We offer a choice — waste tens of billions of dollars on a vanity project or create hundreds of thousands of jobs that actually have a future.
Prime Minister Justin Trudeau is determined to keep this never-ending saga afloat.
We've beaten his pipeline again and again — in the courts, at the polls and on the streets.
And we're not going anywhere.
Let's put an end to this reckless and dangerous tar sands project.
Write the prime minister of Canada at

This email address is being protected from spambots. You need JavaScript enabled to view it.

. Ask him to abandon his government's plans to build the Trans Mountain pipeline and use the money to transition the nation and its workers off of fossil fuels.
Distribute additional copies of this paper in local coffee shops or community centres. Contact us at

This email address is being protected from spambots. You need JavaScript enabled to view it.

or call 604-683-8220 to request more copies.
With a donation of any amount today, you make our work to fight climate change possible. You can donate for this cause by clicking here.
Thank you for taking action for the climate — and our future.
For the climate,
Donate |r0.

We respect your privacy. The Wilderness Committee will never rent, sell, or trade our mailing lists.

People-powered wilderness preservation for a wild future.
Charitable Registration # 11929-3009-RR0001
Wilderness Committee
46 E. 6th Avenue
Vancouver, BC V5T 1J4
Canada
Add us to your address book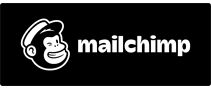 Twitter

Facebook
Instagram

Website