Details

Published on Sunday, 29 November -0001 18:00
Written by editor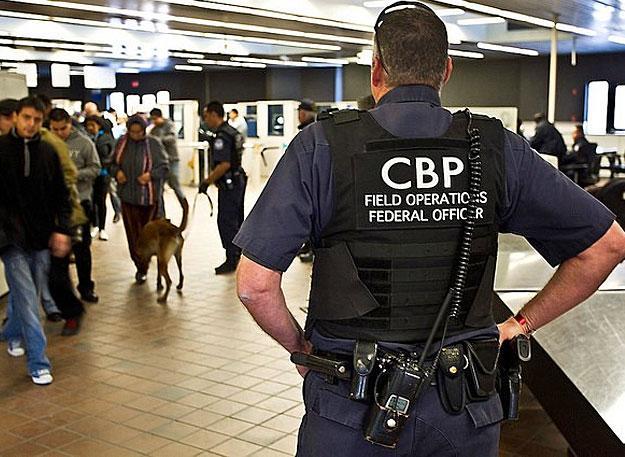 The Senate is about to pass a bill that would give US border guards the right to detain, interrogate and even strip-search Canadians in airports, on Canadian soil. Will you write a letter asking the Senate to scrap this dangerous bill?
Right now, the Senate is debating whether or not you can be detained and strip searched by Trump's emboldened border guards.
Bill C-23 is sitting in the Senate. If passed, it would give US border guards extraordinary powers to search and detain Canadian citizens going through US customs, in Canadian airports.[1-2]
With Trump calling for 'extreme vetting' at the borders, the potential for abuse of these new powers is high. It leaves Canadians -- especially visible minorities -- extremely vulnerable to discrimination and other human rights violations.[3]
The bill has already passed the House of Commons and could become law with little fuss in just a few weeks, unless we speak up now.
The Senate has been willing in the past to amend and even reject legislation sent to it by the House of Commons - and that means with enough pressure, we could stop this bill in its tracks.[4-5]
Will you send an email to members of the Senate Transportation Committee asking them to refuse to pass Bill C-23?
Many Canadian airports have 'pre-clearance' security areas which force Canadians to go through US security and customs before boarding a flight to the US.
Imagine you're trying to visit the United States, and as you are going through a pre-clearance area, you change your mind and decide not to proceed further. Currently, you have the right to choose to leave the security area. But under this new bill, you could be detained and interrogated for trying to leave. And US border guards could strip search you, even if Canadian officers refuse.
And worse, it's unclear how US border guards would be held accountable if they were to overstep their powers.[6]
Groups like the British Columbia Civil Liberties Association have already spoken out about how these new powers could infringe on the rights of Canadians. And earlier this year, when the CBC covered this story, thousands of people wrote the Prime Minister to oppose the bill — which sparked outrage and delays in the House of Commons, but ultimately the Liberals used their majority to pass it.[7]
But with no Liberal majority in the Senate, a huge public uproar appealing to the Senate's sober-second-thought could potentially stop bill C-23.
The bill could be passed any day now, so we don't have much time.
Can you take a few minutes to let the Senate know you want them to vote against Bill-23?
https://act.leadnow.ca/billc23/?source=ln​
With thanks,
Katelynn, Logan and Brittany on behalf of the Leadnow team
Sources
[1] Canada-U.S. preclearance bill finally moves ahead, but privacy concerns mount over Trump's 'extreme vetting' (National Post): http://nationalpost.com/news/politics/canada-u-s-preclearance-bill-finally-moves-ahead-but-privacy-concerns-mount-over-trumps-extreme-vetting
[2] Pre-clearance bill would give U.S. border agents in Canada new powers (CBC): http://www.cbc.ca/news/politics/pre-clearance-border-canada-us-1.3976123
[3] Rights at the Border – still more… (BCCLA): https://bccla.org/2017/07/rights-border-still/
[4] Why a more independent Senate is working better for Canadians (Macleans): http://www.macleans.ca/opinion/why-a-more-independent-senate-is-working-better-for-canadians/
[5] Senate, MPs locked in test of wills over budget bill (Global): https://globalnews.ca/news/3545612/senate-approves-most-of-federal-budget-but-removes-booze-tax/
[6] See 2
[7] Ottawa gets an earful on proposed expansion of U.S. border pre-clearance powers
(CBC): http://www.cbc.ca/news/politics/pre-clearance-u-s-travellers-bill-c-23-reaction-1.4213797
---
Please support the Leadnow.ca community! We're funded by people like you, and our small, dedicated team and growing community make sure your donation goes a long way. Every dollar helps. You can donate online at http://www.leadnow.ca/en/donate
Leadnow.ca is an independent campaigning community that brings Canadians together to hold government accountable, deepen our democracy and take action for the common good. You can follow us on Twitter, Facebook and Google+.