Details

Published on Sunday, 29 November -0001 18:00
Written by editor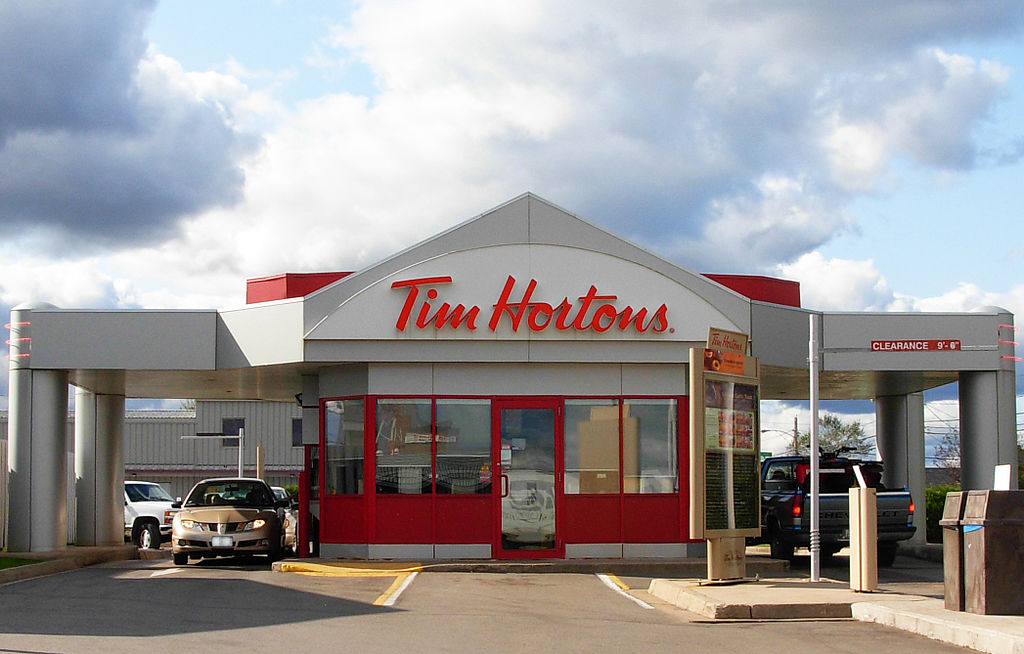 Greedy Tim Hortons bosses are stripping back employee health benefits to pay for the new $15 minimum wage in Ontario.

This is outrageous behaviour — but with enough pressure from customers across the country, it can be stopped in its tracks.
Sign the petition calling on Tim Hortons owners to stop their cruel cuts to workers.
I'm outraged. Billionaire Tim Hortons bosses are slashing workers' healthcare benefits, stealing their tips, and eliminating paid breaks — and we can't let them get away with it.

It all started when Ontario's minimum wage increase kicked in last week. In a fit of revenge, Tim Hortons owners decided to hit their employees with cruel cuts in benefits to protect their profits.[1]
Now the story is blowing up in the media, and if we can show Tim Hortons just how angry their customers are, it could convince them to reverse their cruel cuts.
Will you sign the petition calling on Tim Hortons owners to stop attacking their workers? If enough of us come together to sign, we can have a real impact — but we have to make it huge!
There's a powerful movement to raise the minimum wage to $15 across Canada. People-power made it happen in Alberta, and other provinces are planning to follow suit. Ontario is most recent province to legislate an end to poverty wages — a huge victory for workers.
Now, Tim Hortons bosses — including billionaire heirs to the Timmies fortune — are attacking workers for securing a more livable wage. They've started axing employees' paid breaks, rolling back health benefits, and even forcing employees to pay out of pocket for their uniforms. [2-4]
These cuts threaten the progress Ontario just made, and if we don't stop them, will set a dangerous precedent for minimum wage wins everywhere else in Canada.
Tim Hortons owners are lying when they say that there's no other way to pay for the wage increase. Much smaller local restaurants, bakeries, and coffee shops are embracing the wage increase, and saying owners who claim it's not possible are "full of sh–".[6-7]
A massive petition showing Tim Hortons owners where their customers stand can change their outrageous behaviour.
Tim Hortons occupies an iconic, almost religious "Canadiana" brand: a friendly coffee shop for the average joe, one that cares about and invests in the communities it serves. The clawbacks workers are experiencing go against the very image Tim Hortons needs to project — and the company's extremely vulnerable to public pressure on this from their customers all across the country.
Owners have the cash to pay for the wage increase. They just don't want to. Together, we can force them to. But we have to act now.
https://act.leadnow.ca/tim-hortons/
With hope and respect,
Brittany, Jolan and Rachel N, on behalf of the entire Leadnow team
PS: One Tim Hortons owner said that if people realized how much store owners earn — "coupled with [owners] complaints that profit margins are not great enough"—it would "create an image that franchisees are wealthy, greedy people."[8] Well, if it walks like a duck and talks like a duck, right? Sign now.
Sources
[1] The CBC, Multiple Tim Hortons franchises, other businesses cut pay, benefits, citing minimum wage hike
[2] The Toronto Star, Tim Hortons heirs go off message on pay boost
[3] The CBC, Multiple Tim Hortons franchises, other businesses cut pay, benefits, citing minimum wage hike
[4] The Toronto Star, Scarborough Tim Hortons workers banned from accepting tips after wage hike
[5] Ottawa Citizen, Local restaurant hikes base wages to $16 and argues others can, too
[6] The CBC, Small businesses support staff amid minimum wage hike
[7] Macleans, Tim Hortons' extra-large trouble trouble
---
Please support the Leadnow.ca community! We're funded by people like you, and our small, dedicated team and growing community make sure your donation goes a long way. Every dollar helps. You can donate online at http://www.leadnow.ca/en/donate
Leadnow.ca is an independent campaigning community that brings Canadians together to hold government accountable, deepen our democracy and take action for the common good. You can follow us on Twitter, Facebook and Google+.